Ready for Fun? Actual Program starts in March!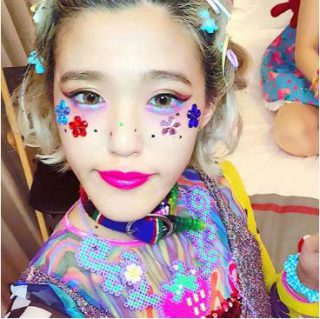 Enjoy HARAJUKU with real Harajuku girl, rikarin!
Pilot program (participatin was free) is over, book for actual program in March!

Who's rikarin? Check her Instagram Account rikarin0526!
She really loves fashion.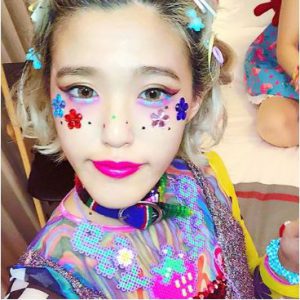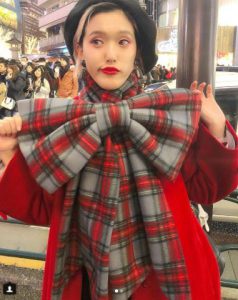 For booking click below.

Overview
You may know 'Harajuku Gal Fashion', colorful and sweet, or Lolita maybe.
Just visit Harajuku, you can hardly find Lolitas. Trend in Harajuku changes too fast.
Harajuku contains variety characters. You can find vintage, casual, pop, and so on.
Yes, you can visit Harajuku on you own, it's easy, and so fun to window shopping or
purchase clothes or knick-knacks in your favor.
However, hard to find shops, easy to get lost.
That's why pop-cul.jp has the program 'SHOP AND WALK AT HARAJUKU WITH
FASHION INSTAGRAMER'.
Highlight
Meet pop-cul.jp guide rikarin.
The program has no 'uniform route'. Route varies, depends on your request.
pop-cul.jp do not take you to any particular shops.
Simply have fun!
Important Information
Fare: USD100.00
Dutation: 4 hours.
Meeting Place: We will inform you in confirmation mail.
Start Time: 1:00pm
Terminate Time: 5:00pm
The program may be the subject for photos or video shooting for our commercial use.
If you want to avoid, please let us know.
You can take photos/videos with rikarin, but shooting people on the street, you shoud
ask for permission.
rikarin has a right to terminate your participation to program because of bad manners.
No alchol, No smoking in the program.
Includes
English Speaking Instagramer (Guide)
1 drink for break
*Gratuities is not required but if you are happy enough, it's welcomed.
Exculdes
Transportation Fee
Food and drink except mentioned above.
Admission Fee
Payment to you purchase or consume during program.
Anything others not mentioned in 'Includes'.
Participants
Minimum: 1 person
Maximum: 8 person
No age limitation. We welcome family and small group.You can join our program with babies and kids though,
please mention in booking. Many shops locate at uncomfortable for baby stroller.
Kids and babies should be accompanied with parents.
Kindly be informed we do not babysit.
Additional Infomation
We mail confirmation within 48 hours after booking, also ask your request
and your email address or mobile number for emegency.
In case participants' requests vary, rikarin fix it in advance.
Please follow rikarin's instruction. Harajuku is jammed always, quite easy
to get lost.
If you are late, let us know. Program starts on scheduled time, at 1:00pm sharp though,
you can catch up the program.
Our emergency contact is in confirmation mail.
Cancellation
4 days in advance : 100% refund.
2 to 3 days in advance: 50% refund.
1 day in advance or program day: 0% refund. 100% charge.
Unforeseen reasons: we may ask you to provide us any evidence. Deternine and judge it's fair to refund, we refund.
Cancellation by pop-cul.jp: Bad weather, accident on our guide, or incidents etc. we cancel our program. Our guide or we will mail you to inform cancellation by 9:00am on program day, and we refund 100%.
*Cancellation should be completed based on Japan local time (UTC+9).
If you have any questions, feel free to contact us.
Thank you for reading!
For booking, click to EventRegist or below.