Booking starts for April! Discount fare and vary in each program day.
Enjoy HARAJUKU with real Harajuku girl, rikarin!

Who's rikarin? Check her Instagram Account rikarin0526!
She really loves fashion.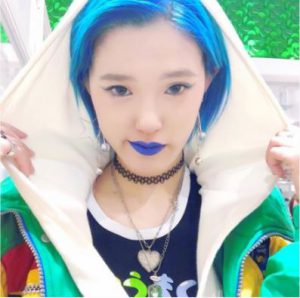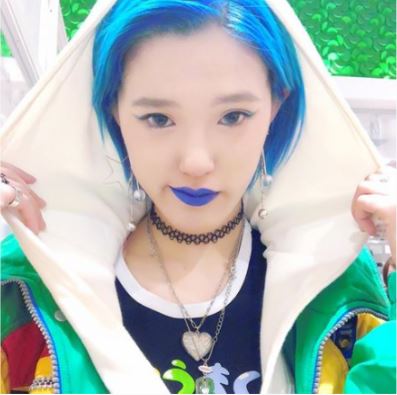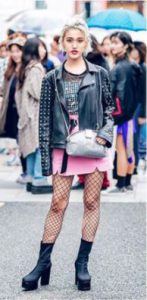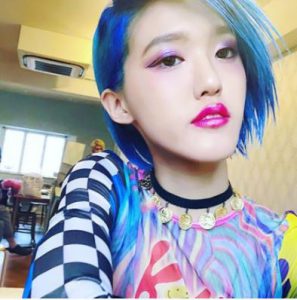 For booking click below.


Overview
You may know 'Harajuku Gal Fashion', colorful and sweet, or Lolita maybe.
Just visit Harajuku, you can hardly find Lolitas. Trend in Harajuku changes too fast.
Harajuku contains variety characters. You can find vintage, casual, pop, and so on.
Yes, you can visit Harajuku on you own, it's easy, and so fun to window shopping or
purchase clothes or knick-knacks in your favor.
However, hard to find shops, easy to get lost.
That's why pop-cul.jp has the program 'SHOP AND WALK AT HARAJUKU WITH
FASHION INSTAGRAMER'.
Highlight
Meet pop-cul.jp guide rikarin.
The program has no 'uniform route'. Route varies, depends on your request.
pop-cul.jp do not take you to any particular shops.
Simply have fun!
Important Information
Fare: vary due to program day. Check it in EventRegist
Dutation: 4 hours.
Meeting Place: We will inform you in confirmation mail.
Start Time: 1:00pm
Terminate Time: 5:00pm
The program may be the subject for photos or video shooting for our commercial use.
If you want to avoid, please let us know.
You can take photos/videos with rikarin, but shooting people on the street, you shoud
ask for permission.
rikarin has a right to terminate your participation to program because of bad manners.
No alchol, No smoking in the program.
Includes
English Speaking Instagramer (Guide)
*Gratuities is not required but if you are happy enough, it's welcomed.
Exculdes
Transportation Fee
Food and drink except mentioned above.
Admission Fee
Payment to you purchase or consume during program.
Anything others not mentioned in 'Includes'.
Participants
Minimum: 1 person
Maximum: 8 person
No age limitation. We welcome family and small group.You can join our program with babies and kids though,
please mention in booking. Many shops locate at uncomfortable for baby stroller.
Kids and babies should be accompanied with parents.
Kindly be informed we do not babysit.
Additional Infomation
We mail confirmation within 48 hours after booking, also ask your request
and your email address or mobile number for emegency.
In case participants' requests vary, rikarin fix it in advance.
Please follow rikarin's instruction. Harajuku is jammed always, quite easy
to get lost.
If you are late, let us know. Program starts on scheduled time, at 1:00pm sharp though,
you can catch up the program.
Our emergency contact is in confirmation mail.
Cancellation
4 days in advance : 100% refund.
2 to 3 days in advance: 50% refund.
1 day in advance or program day: 0% refund. 100% charge.
Unforeseen reasons: we may ask you to provide us any evidence. Deternine and judge it's fair to refund, we refund.
Cancellation by pop-cul.jp: Bad weather, accident on our guide, or incidents etc. we cancel our program. Our guide or we will mail you to inform cancellation by 9:00am on program day, and we refund 100%.
*Cancellation should be completed based on Japan local time (UTC+9).
If you have any questions, feel free to contact us.
Thank you for reading!
For booking, click to EventRegist or below.


'MANGA Drawing in ONE DAY' booking in March available!

Join and Get USD100.00 Worth 'MANGA Drawing Basic Kit' !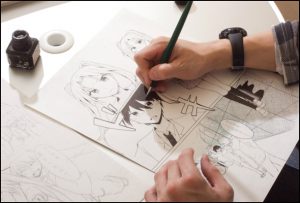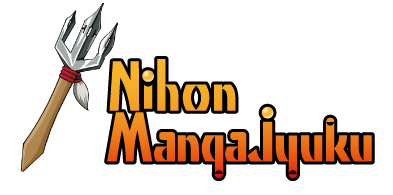 ©Nihon Mangajuku
Schedule:
Starts 11:00am
Terminate 6:30pm
Every Monday

Venue:
Nihon Mangajuku
Add: Kanda Northern Bldg., 6-1-4 Sotokanda, Chiyoda-ku, Tokyo, 101-0021
TEL: 03.5816. 8721.
Access:

Ginza Line – Suehirocho Sta. Exit 4, 3 mins. on foot.
Chiyoda Line – Yushima Sta. Exit 5, 6 mins on foot.
Japan Rail – Akihabara Sta. Denkigai Exit, 10 mins on foot.
pop-cul.jp collaborates with Nihon Mangajuku, developed experience program of 'MANGA Drawing'.
Highlights
Teachers you learn are experts to nurture professional Manga artists, and some are active Manga Artists, have duty on manga series.You will know what makes Japanese Manga special, and learn basic of Manga Drawing. You bring your own story, and make 1page of Manga. Managajuku frames your work and take it back home!
Overview (for original program)
Meet at Managajuku.
Start with lecture, then practical Manga Drawing class.
No need to bring Manga Drawing tools, will be provided. The program is for 8hrs., with breaks including lunch time.You learn what makes Japanese Manga special and how to draw. Drawing Manga based on your original story. It's just 8hrs, you don't have enough time to determine your story, make one in advance and bring it to Mangajuku.
At the end of class, you complete one-page manga.
Important Information
Original program takes 8 hous though, experience program is shortened for press conference. Means, it's a very good opportunity to experience 'MANGA Drawing' in short time!
What to Expect
'MANGA Drawing Basic Kit' for all participants and all press attending at conference!
What's 'MANGA Drawing Basic Kit'? Details in below!
Includes:
1. Manga Drawing Basic Kit
ー40 sheetsx Manga Manuscript Paper
ー1x Penholder(Calligraphy Pen)
ーPen Nibs: 5x G, 5x Kabura, 5x Maru
ー1x Bottle of Black Ink
ー1x Design Knife
ー9 sheetsx Screentone
ー1x Cutting Mat
ー1x Collectional Fluid
2. Teacher from Nihon Mangajuku.
3. English Interpreter: Rika Katsuguchi from Entertainment Marketing, Inc.
Exclude:
1. Transportaiton
2. Food and Drink
3. Accommodation

This program is subject to video/photos shooting. Once you complete booking, means you agreed Nihon Mangajuku and pop-cul.jp and press shoot the video/photos for commercial  and media use.
Cancellation
10 days or more in advance 100% refund.
6 days to 9 days in advance 75% refund.
4 days to 5 days in advance 50% refund.
Program day to 3 days in advance 0% refund. 100% charge.
*Cancellation should be completed based on Japan local time (UTC+9).
Cancellation due to unforeseen reasons;
We might ask you for evidencem and your reason is right for us, refund 100%.
In case we cancel, we mail you to inform at least 3 hrs. in advnace on program day, and refund 100%.

Additional Info
We mail confirmation within 48 hours after booking.
Minimum Participants: 4
Maximum Participants: 16
No age limitation. Please kindly be informed we do not babysit.
To book, click here to Event Regist.