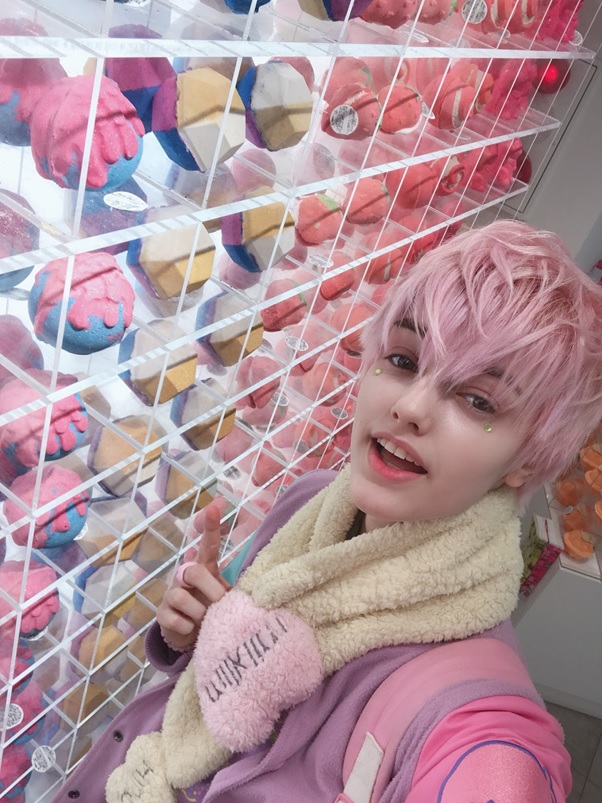 Hi there~ Have you heard of the very special Lush Harajuku store specialized in kawaii bath bombs ?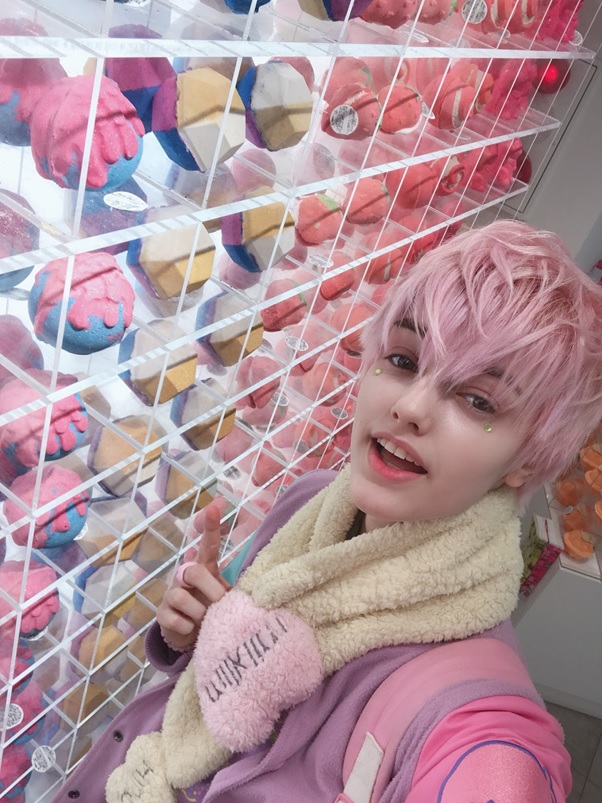 Well no need to come to Japan to visit a Lush store, but the one I'm going to introduce you is one of a kind !
It's the only one in the world selling exclusively bath bombs !
It's a two floors shop that you won't miss passing by because of the strong refreshing and floral smell that emanates from the inside.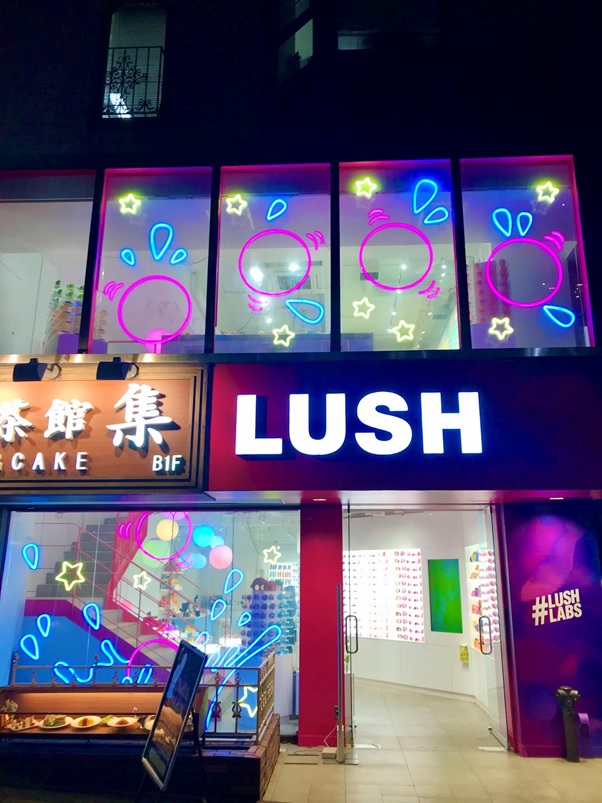 My first time going there was after work on my way to the train station. I went to buy some conditioner bar but was surprised to see nothing but thousands of bath bombs on both floors !
Among all the bath bombs designs sold there, more than 80 can't be found anywhere else ! On the first floor they sell bubbly ones and on the second they sell effervescent ones.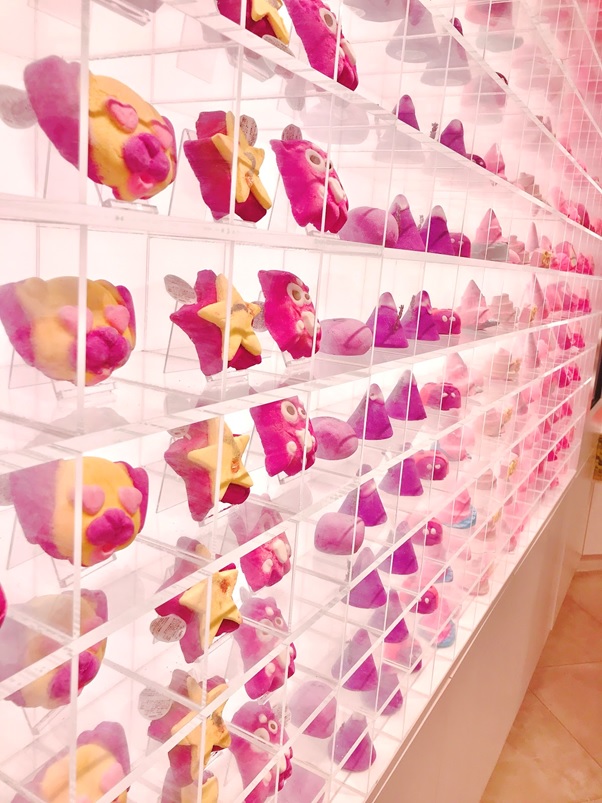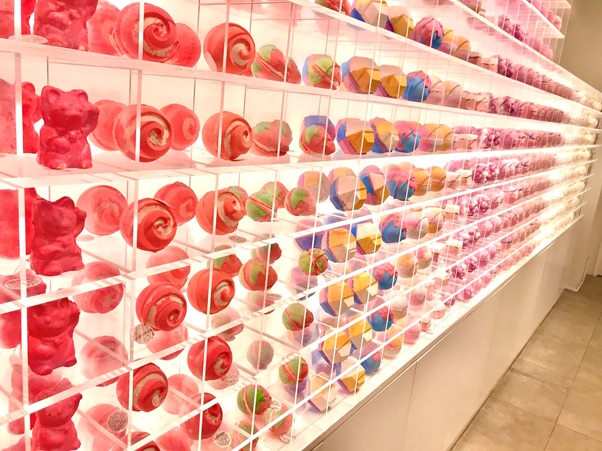 A sense of aesthetic !
As expected from Harajuku, every aspect of the shop has been designed to be cute and photogenic.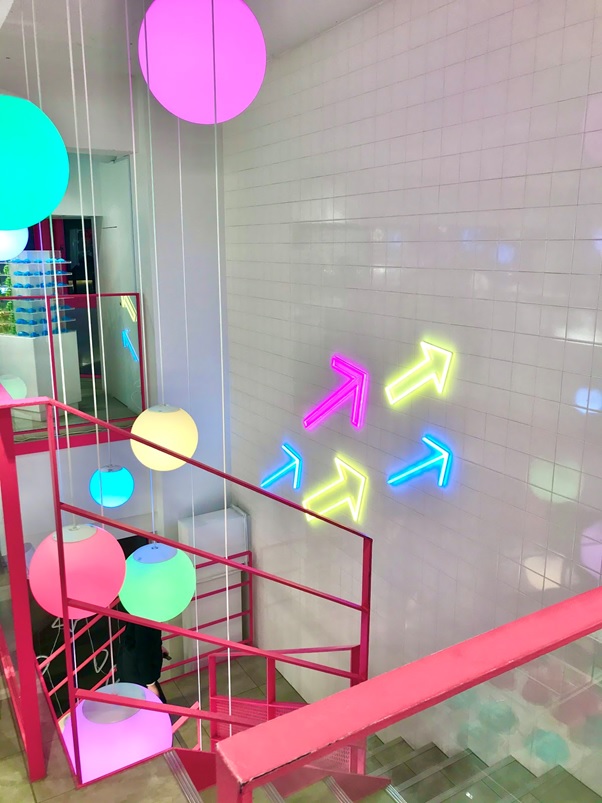 Fun to look at products exposed on walls and conveyor belts :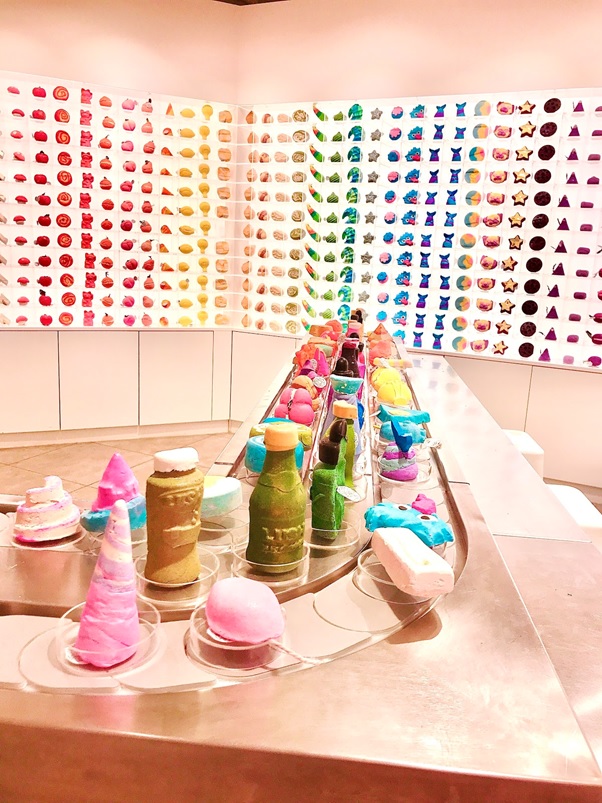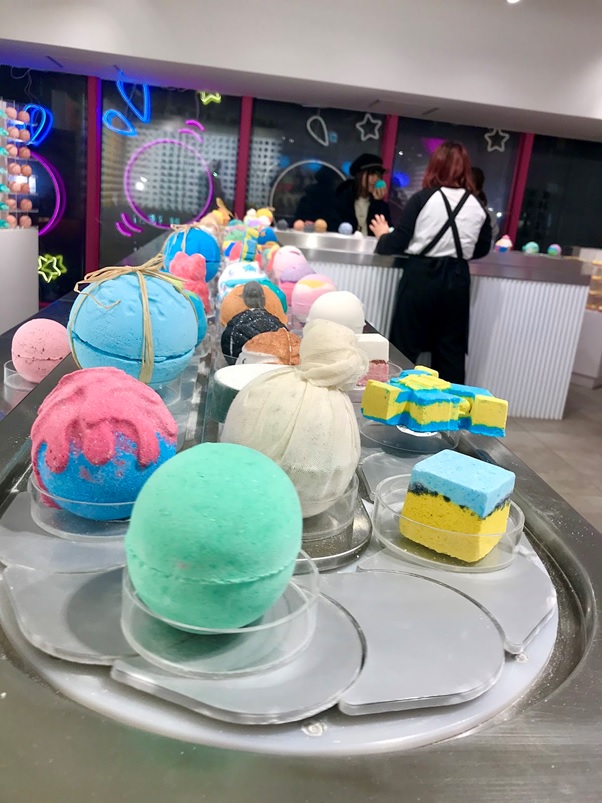 Products giving magical vibes once used :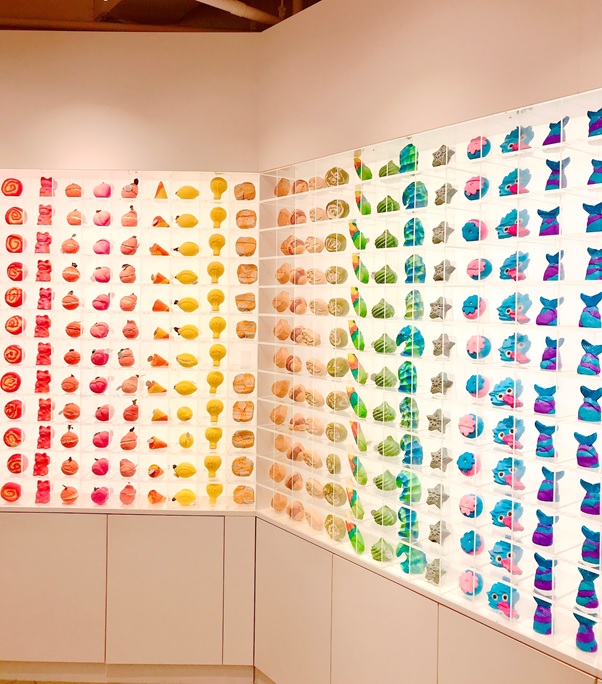 So modern !
They have their own smartphone application called LushLabs that recognizes bath bombs and shows you all the informations you need to know about the product you scan !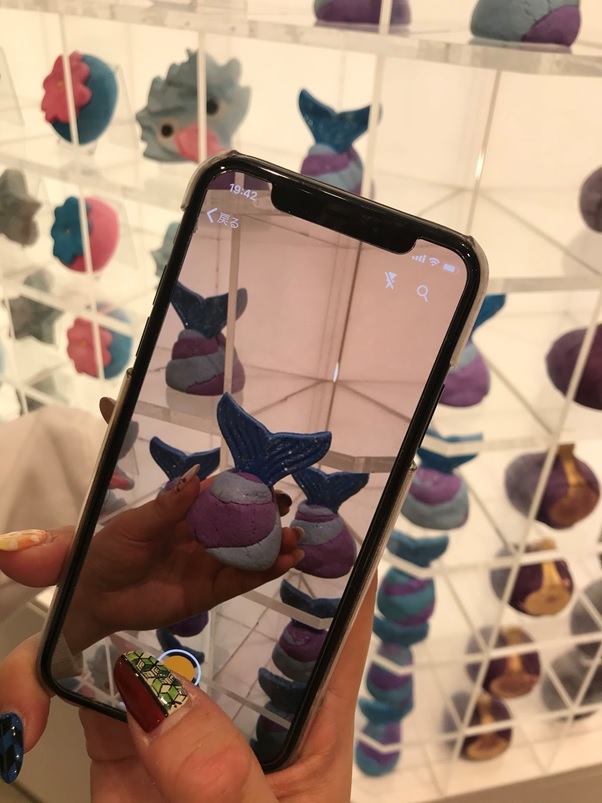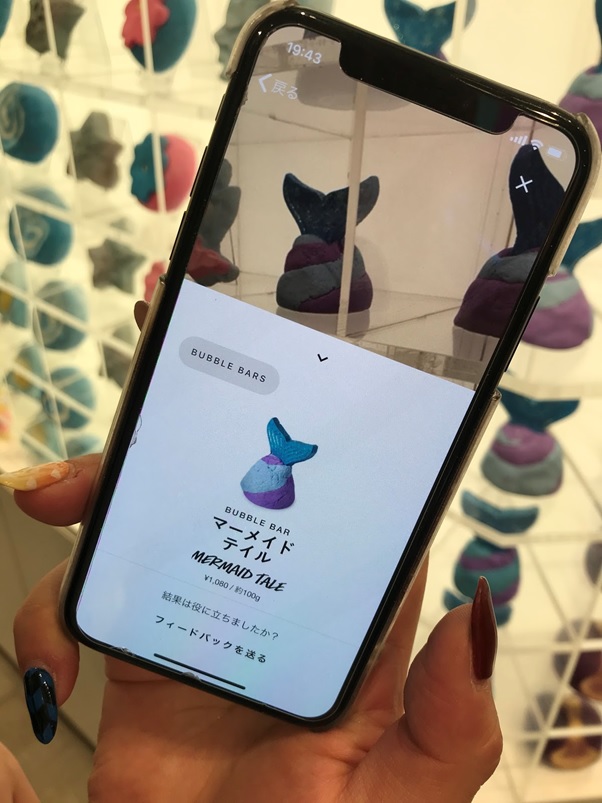 And many languages or disponible !
A special nod to Harajuku !
As you can see on the app, each bath bomb has its own name. And there is one which name is no other than « Harajuku ».
Wow ! What could Harajuku town look, smell, and feel like as a bath ??
I tried it for you !!!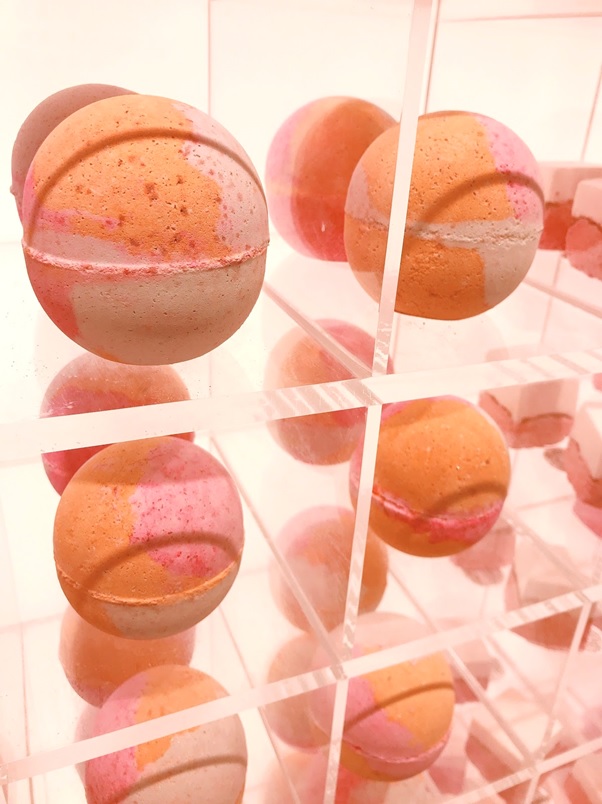 "Harajuku" displayed at the shop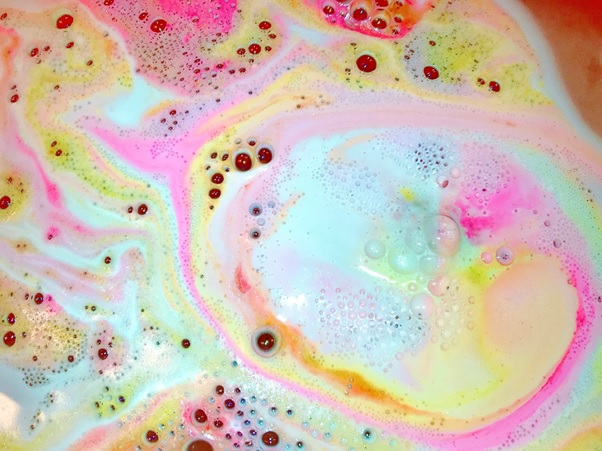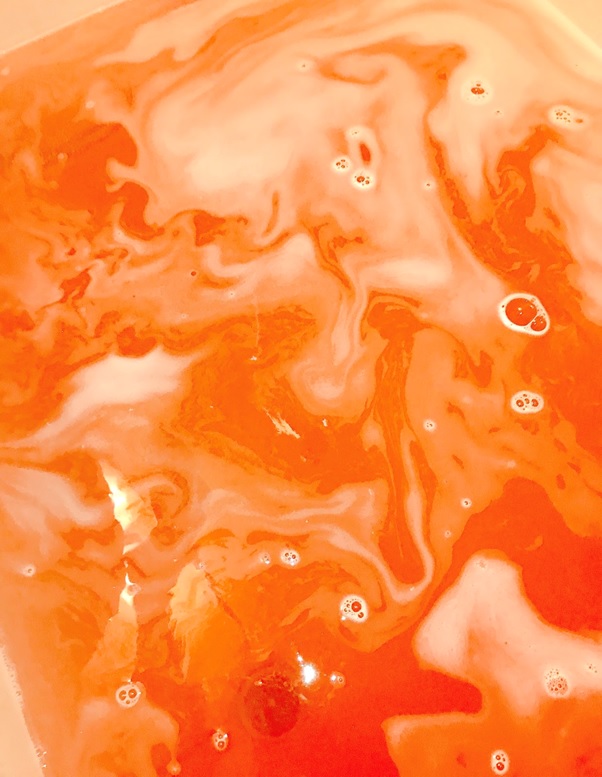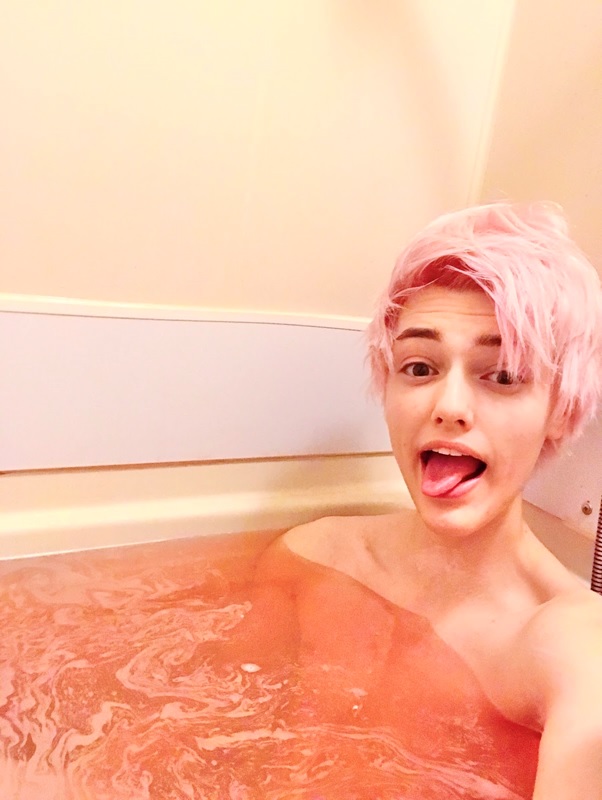 An eco-conscious brand !!
On top of being famous for being a vegan brand (no milk or honey used in products and not tested on animals), Lush is very environmentally friendly : no plastic is used to wrap products and you can even opt for reusable different cute pattern tissues made of recycled plastic bottles to wrap bath bombs in.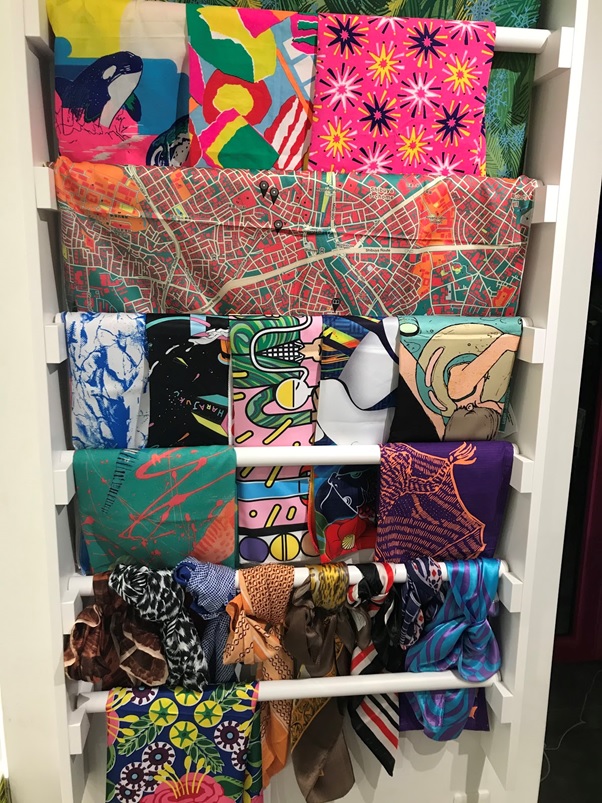 Japanese bath culture being very developed you can be sure any Japanese person would be happy to receive a bath bomb as a present ! Before offering it, you can try wrapping it in a Furoshiki style (Japanese traditional wrapping art) with the tissues proposed at the store.
Example of
Furoshiki
using Lush cloth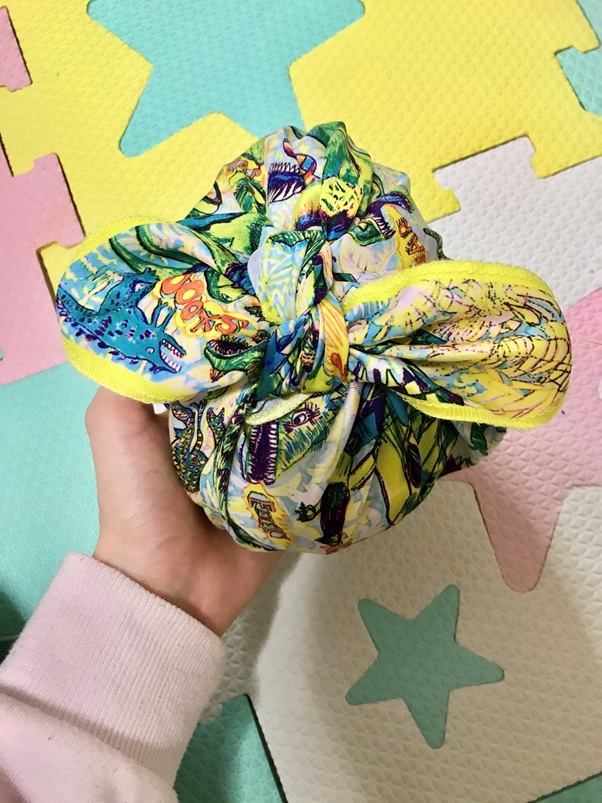 I talked with a lovely seller who was using one as a headband !!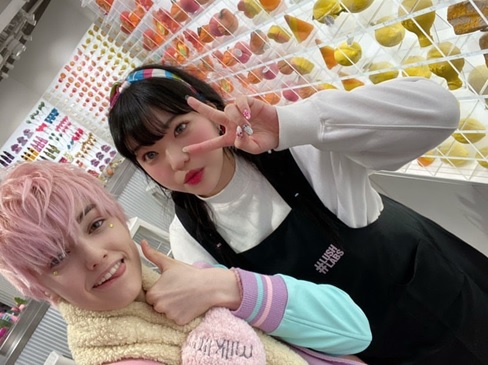 As we talked, she showed me two original furoshiki cloth with "Harajuku" written on them.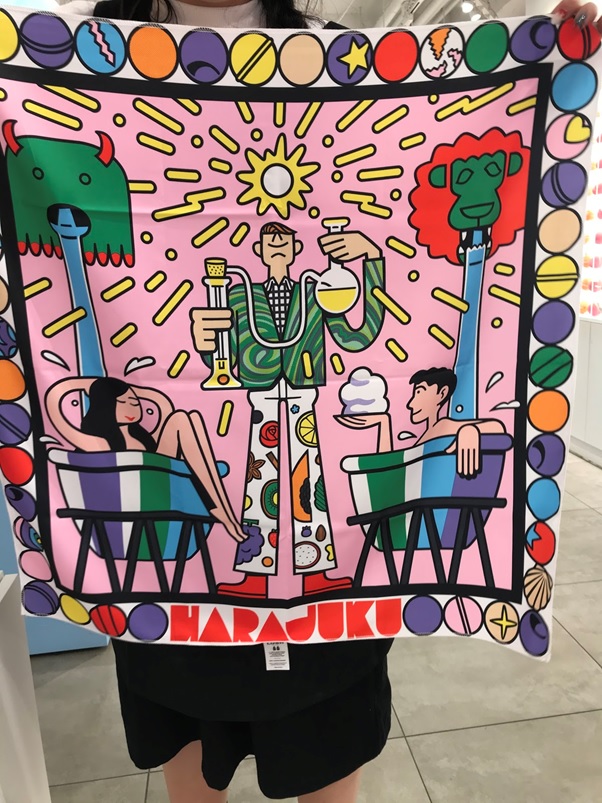 Here "Harajuku" is written in Japanese: 原宿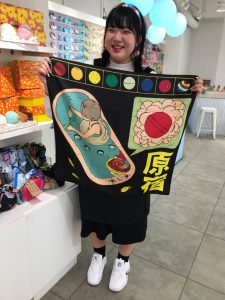 One more thing you may not know is that all the glitter that makes Lush's bath bombs so shiny in your bathtub is 100% natural ! So no need to worry about micro-plastic being dumped in our precious oceans 😉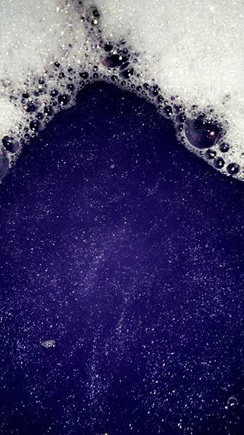 Did you enjoy blog-visiting this shop ? I can show you many many other cool places when you come to Harajuku !! All you need is booking a day with me on our website ♡
See you soon ~
For more details and booking 'Shop and Walk with Nyun, Fashion Instagramer' visit our Harajuku page or Pop-cul.jp on EventRegist!