Coconut Glen's Omotesando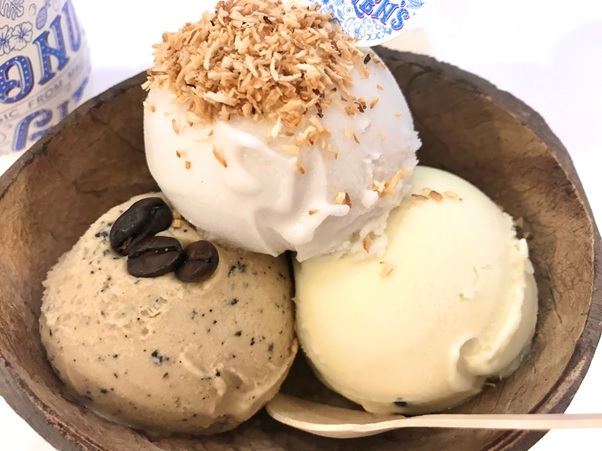 After work I tried a very cool vegan and plastic-free ice cream shop in Harajuku called Coconut Glen's !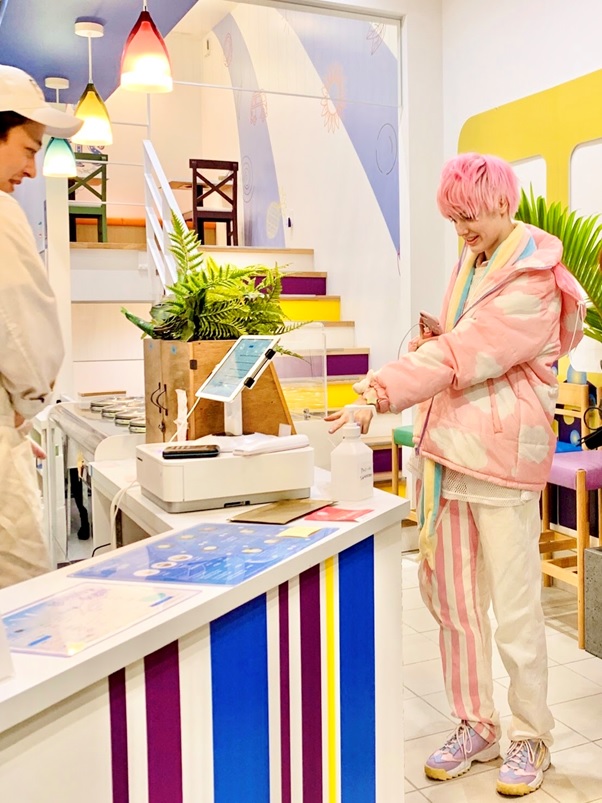 It's not hard to find a place selling ice cream in Harajuku, but let me tell you here why this one caught my attention in particular.
A nice first impression !
The shop gives some chic, tropical atmosphere that was very appreciated on this cold day.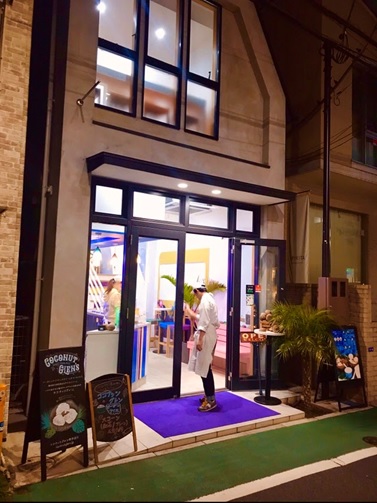 The inside is pop, modern and cute, just as what we could expect from Harajuku ~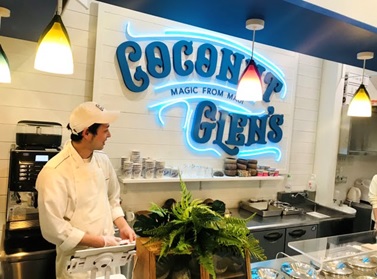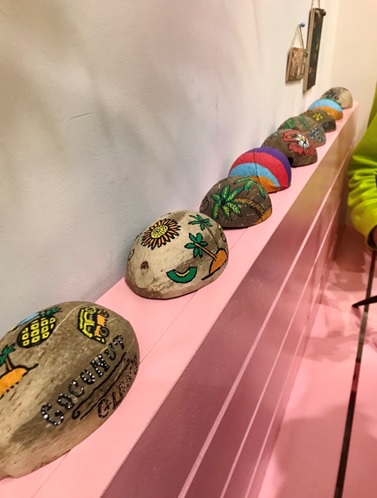 There are two floors with cosy sits to enjoy your snack time.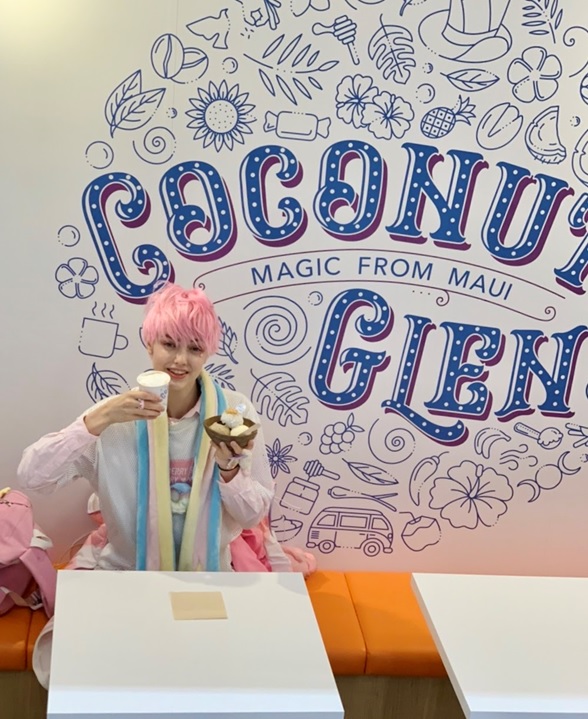 Guilt-free ice cream ??
It firstly means it's 100% vegan !
Here to replace dairy milk in ice cream, drinks and scones, coconut milk is used. Optionally it makes ice cream taste twice as better as "normal" ice cream.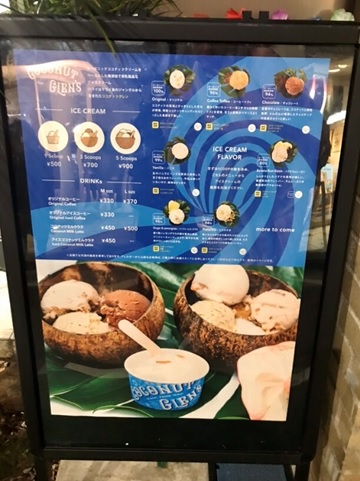 (You can notice the menu is also in English !)
I went for the Original, Coffee toffee, and the mystery flavor of the day which was Passion. They were very well presented and each one was delicious !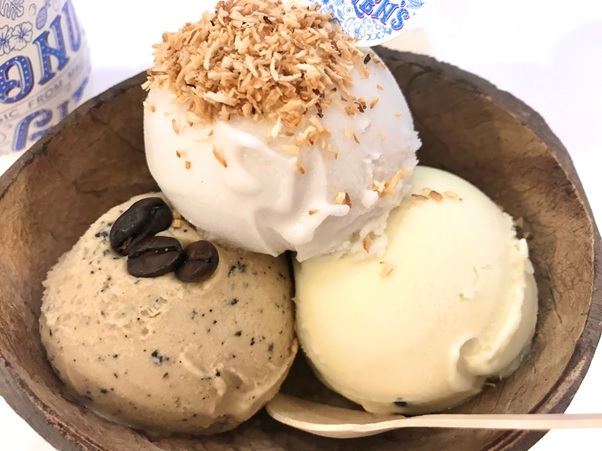 Secondly, the place in plastic free ! Starting three scoops, you get to eat your ice cream in a real coconut shell ! How awesome is that ??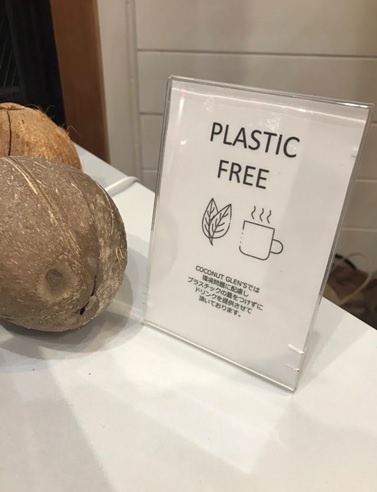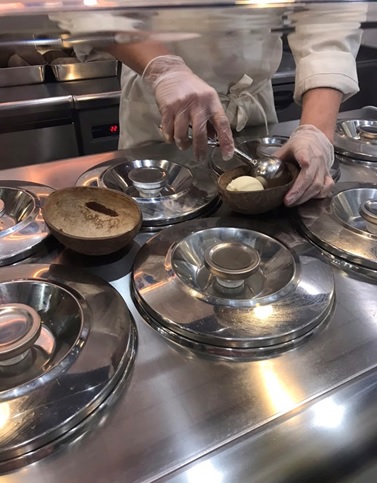 Only two in the world !
Coconut Glen's opened in Omotesando(Harajuku) in July 2019, but the very first Coconut Glen's created is located in Hawaii.
Glen is the name of its creator. He's originally from New-York , and wanted to expand his guilt-free ice cream concept in other countries. Being a town frequented by people from everywhere in the world, he decided the second Coconut Glen's shop would open here, in Harajuku !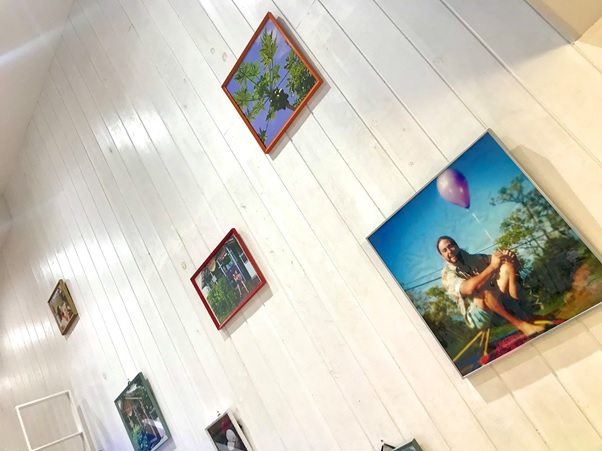 If you're ever craving for ice cream in Harajuku, Coconut Glen's is definitely my best recommendation for you !!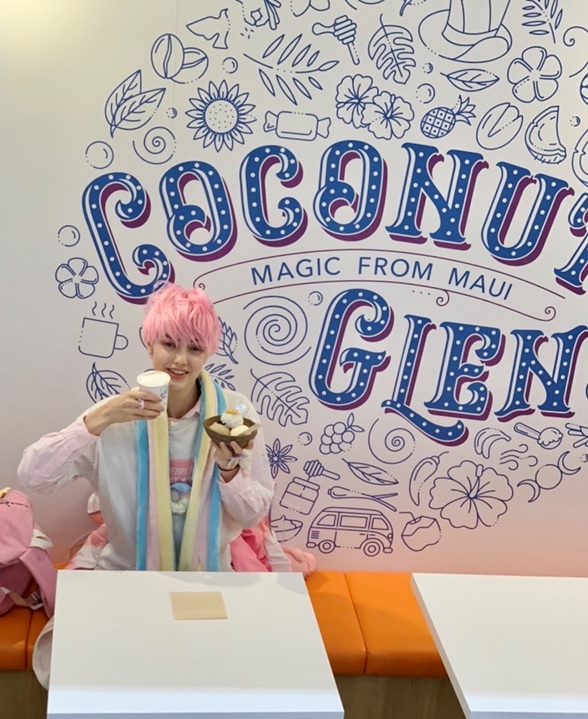 Want to discover more places like this when you come to Harajuku ? let me show you !  You can book a tour with me just down below to spend a day in Harajuku with me !
See you soon ~