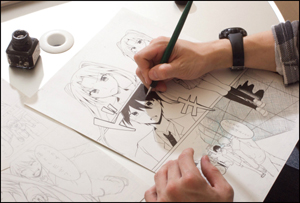 'MANGA DRAWING in TWO HOURS' in AKIHABARA!
Instantly able to learn how to draw MANGA!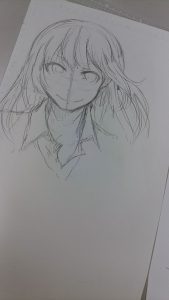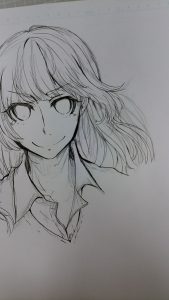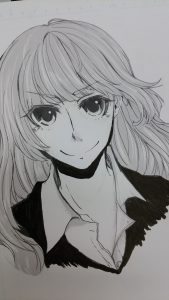 Overview
Japanese MANGA is totally different in drawing from comics. Yes, MANGA is digitally drawn just like ANIME, but in this program, you use
traditional MANGA drawing tools. Using calligraphy pen to express yourself, makes your drawing one and only in the world!
The program is developed by pop-cul.jp,
collaborating with Nihon Mangajuku, nuturing Professional MANGA Artists.
Never use calligraphy pen? Not to worry!
Professional MANGA Artist is your instructor, he/she teaches you how.
Lecture is in Japanese though, an interpreter is aside, help you to understand in English.
pop-cul.jp collaborates with Nihon Mangajuku, developed the program.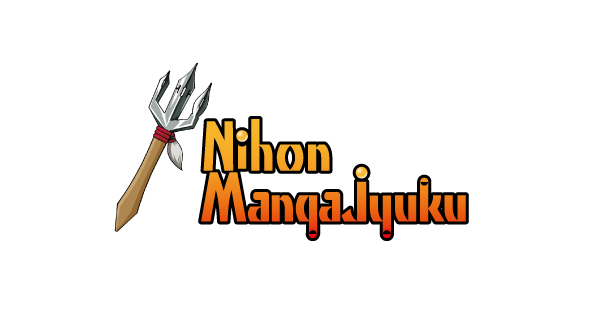 @Nihon Mangajuku
About Nihon Mangajuku
Nihon Mangajuku nutures professional MANGA artists, such as
Tomo Takeuchi 'Sweep over the Dance Hall'
Hikaru Araki 'Bokutachi ga yarimashita'
Tetsuya Kanda 'CRAWS EXPLODE'
You need two years to complete 'Professional MANGA Artist' course though, just 2 hours to learn very basic how to draw Japanese Style MANGA!
To book, Click here to Event Regist, or order below.
*You need account in Event Regist.
What to Expect
Goal : Complete your own character of MANGA
Fare : USD100.00
Duration : 2 hours
Time to Start : 4;30om
Time to Terminate : 6:30pm
Basic Skills you learn : Draft, Inking, Beta (Black out), and Screen Tone.
An instructer is professional MANGA artist, with English interpreter.
No need to prepare drawing tools. Drawing paper exclusive to MANGA, calligraphy pen, ink, pensils, screen tone and more are prepared at Nihon Mangajuku.
At the end of program, show your works each other!
Options
To enjoy drawing MANGA, we prepare some attractive opstions. You can book options either online or at venue. (Credit Cards only)
***Book or purchase option, you can get a 'Discount ticket of maid cafe'.***

MANGA Basic Kit JPY10,00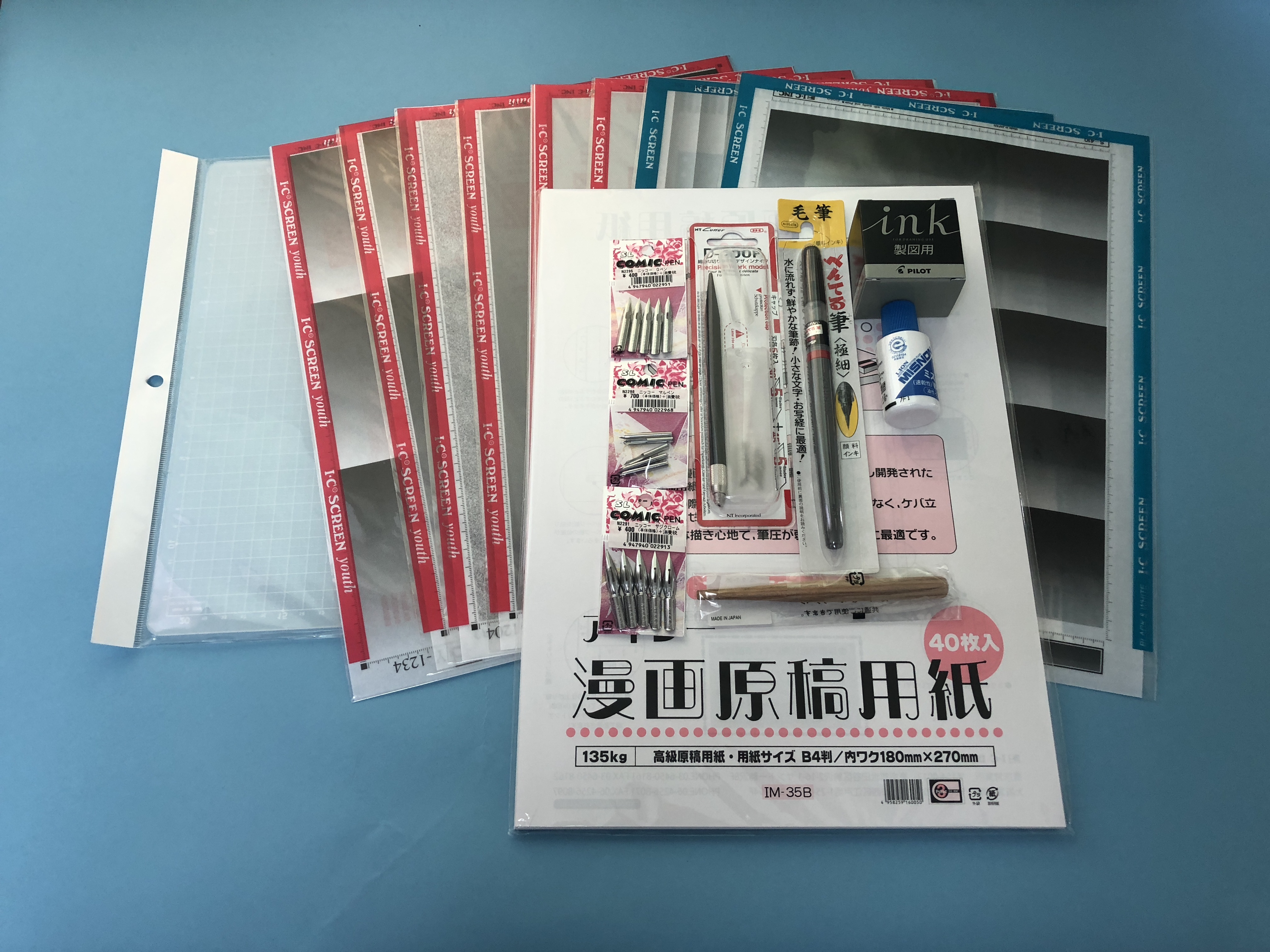 Contains tools you use in the program.
-Drawing Paper exclusive for MANGA
-Calligraphy Pen (pen nibs and a holder)
-Screen Tone
With 'MANGA Drawing Basic Kit', you can draw your own MANGA anytime!

***Following options require one hour extra after the program***
Digital Data of Your Drawing JPY3,000
Digitalize your paper work and save it in USB, so that you can take it back home, print it anytime you want.
Visit Kanda Myoujin (Shrine) JPY2,000
Duration 30mins
English interpreter and 12-color Markers includes.
Kanda Myoujin is one of sets of anime 'Love Live', you can purchase anime-related products such as 'Ema' (a votive tablet). 'Ema' (a votive tablet) is to make a wish, writing your wish in text and drawing pictures. Then hang it at designated area at shrine. At Kanda
Myoujin, writing place is designated, with 12-color markers, draw MANGA and make a wish!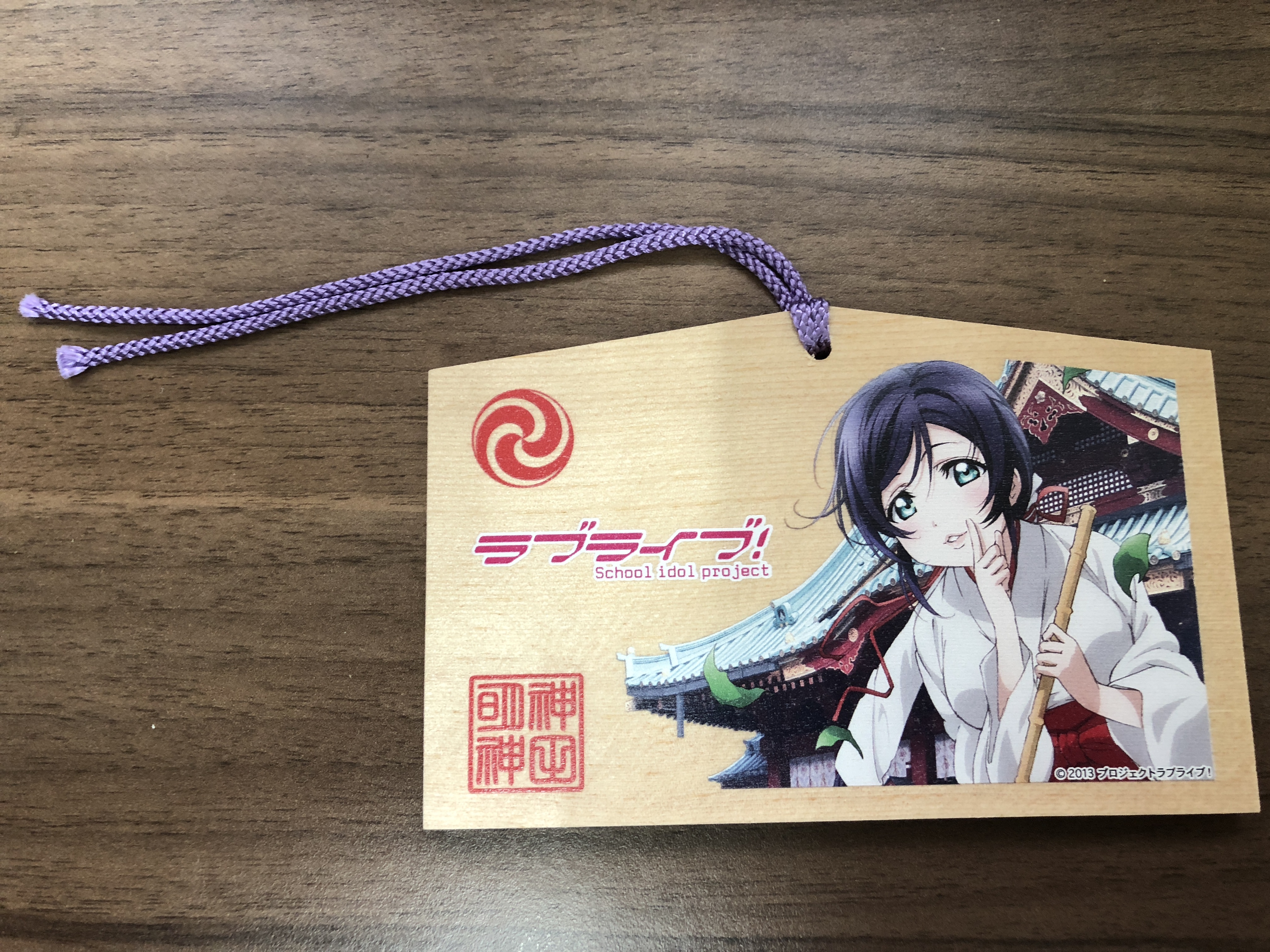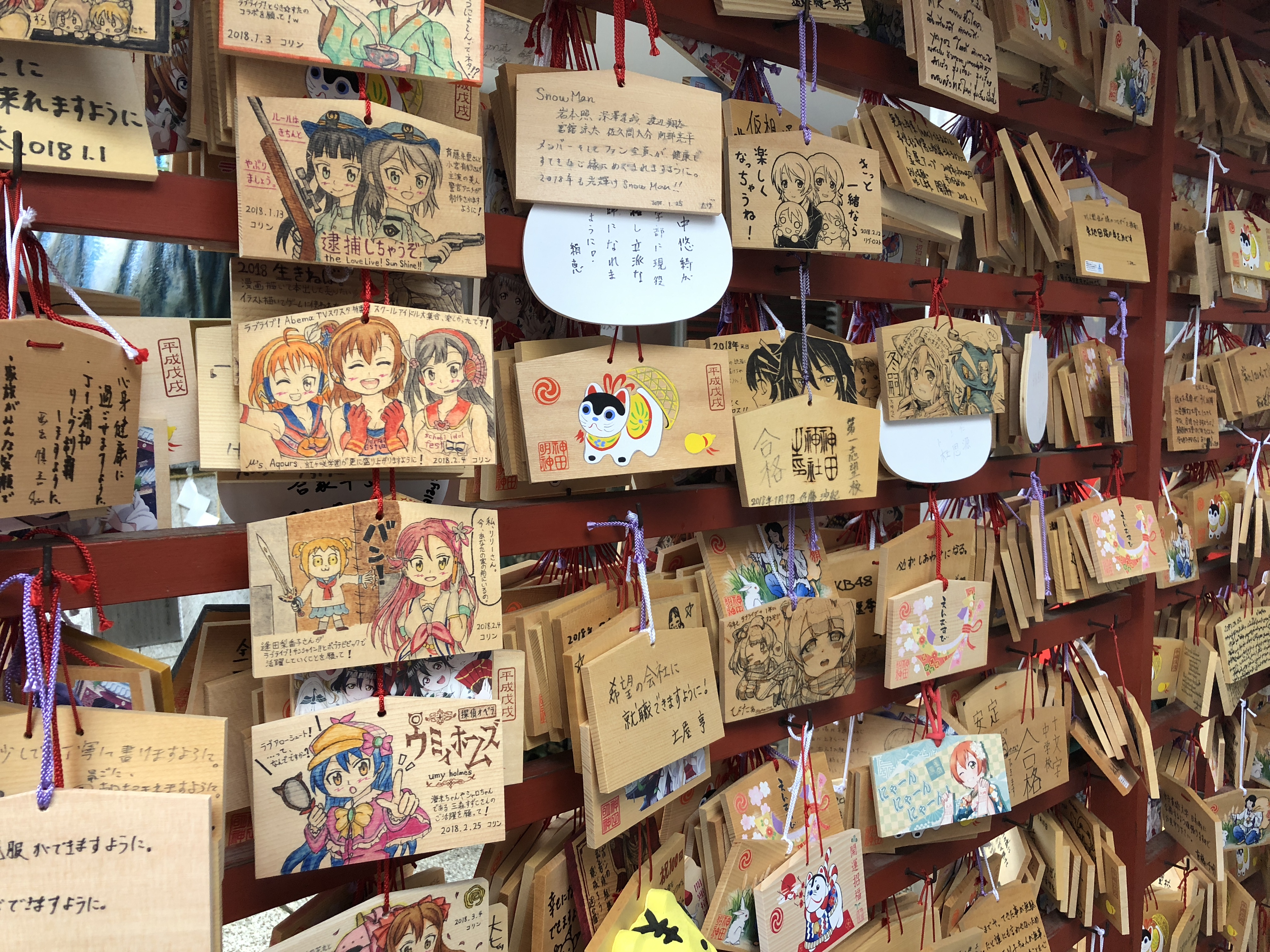 Important Information
Venue: To be announced in confirmation email.
Includes
Professional MANGA Artist as an Instructor
English Interpreter
Tools to draw in the program
*Below is just for the ordered options only*
Discount ticket of maid cafe
Excludes
Food and Drink
*Eating is prohibited at venue. Drink is OK but alcohol.
Gratuities
*No gratuities required though, if you want to, hand
it over to an instructer.
Condition of Participants
Minimum 4persons
*In case booking less than 4 persons in total, we do not execute program, refund 100%.
Maximum 16person
Age Ristriction over 10 years.
*We can prepare materials for 10 to 14 yrs. upon your request. Fare is same.

Cancellation Policy
No Show 100% charge
More than 14 days in advance 30% charge
8 days to 13 days in advance 50% charge
4 days to 7 days in advance 75% charge
3 days in advance or later 100% charge
*In case you book within 7 days in advance of the program date, we charge 100% on cancellation.
*Cancellation should be completed, based in Japan time (UTC+9)
Cancellation with unforseen reasons:
You should notify us to 'Emergency Contact' in confirmation mail. We may ask for evidence.
Without notification or evidence we charge 100%.
We determine, then in case we decide it's fair, we refund
Cancellation by pop-cul.jp
We inform you by 1:00pm on the program day.
It may happens due to very bad weather, incident, accident, transportation failure, law enforcement order or anything we think we cannot keep your safety. We refund 100%.
Prohibitations
Eating food in the program.
Drinking alcohol and smoking.
Any behavior disturbing other participants, instructor, interpreter, Nihon Mangajuku, or Entertainment Marketing, Inc. (operates pop-cul.jp) is banned. We have a right to order you to leave program immidiately, in case your bad behavior is gone too far. We do not refund anything.

To book, Click Here to Event Regist or order below.
*You need account in Event Regist.