Laforet Harajuku Grand Bazar 2020 Winter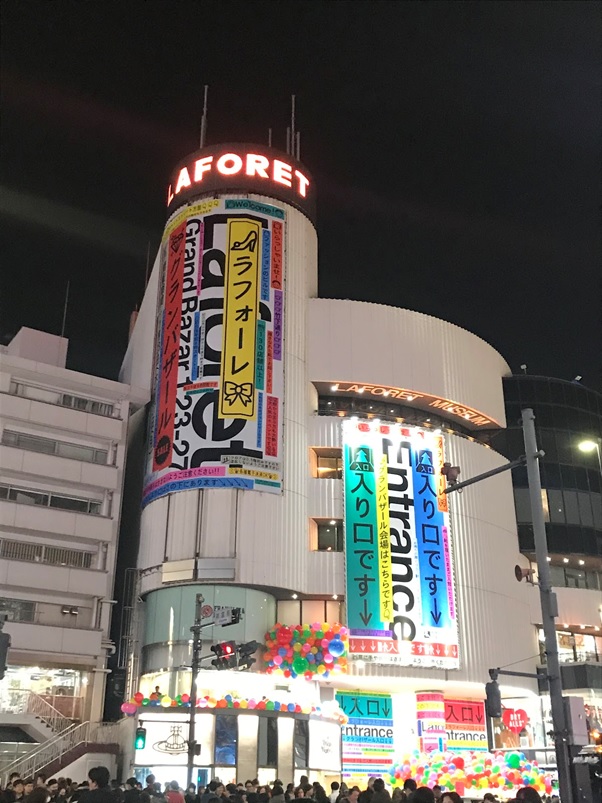 Twice a year, Harajuku's famous commercial center Laforet is having its usual big crazy sale weeks called Grand Bazar !
In French, « grand bazar » means « big mess ». And that's exactly what it is : A super big (but entertaining) mess !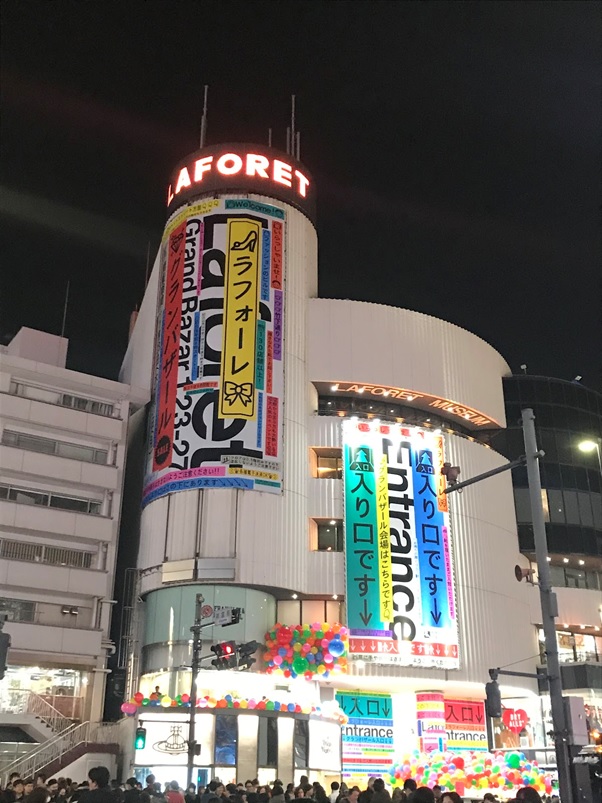 It happens twice a year (in winter and summer) and each time the outside is decorated with balloon-like decorations similar to the ones used for the Takeshita entrance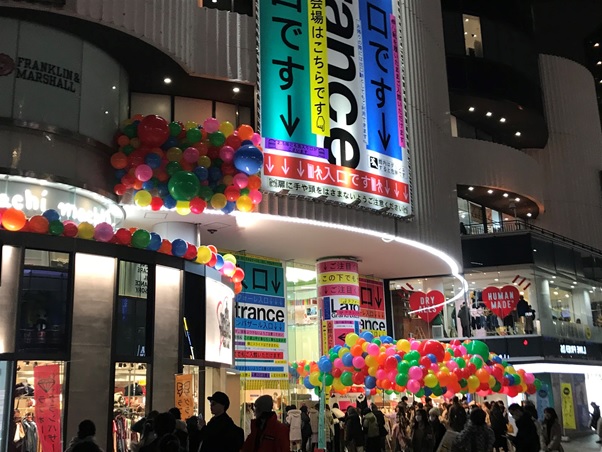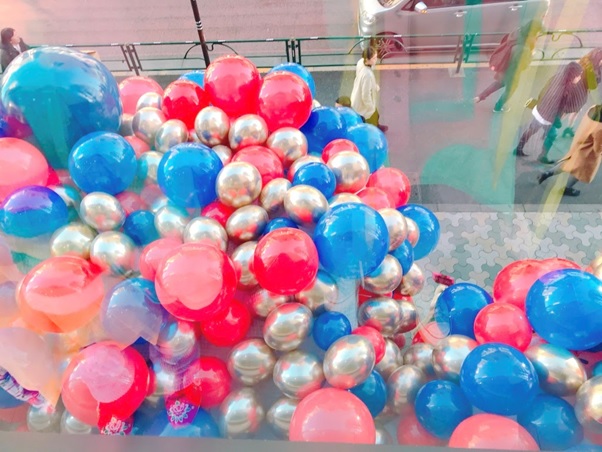 People are going crazy !
You don't even have to enter the building to feel the event's fever as some brands went down the street in front of Laforet to show their unusually super affordable items. This spot is usually so crowded it's hard to access.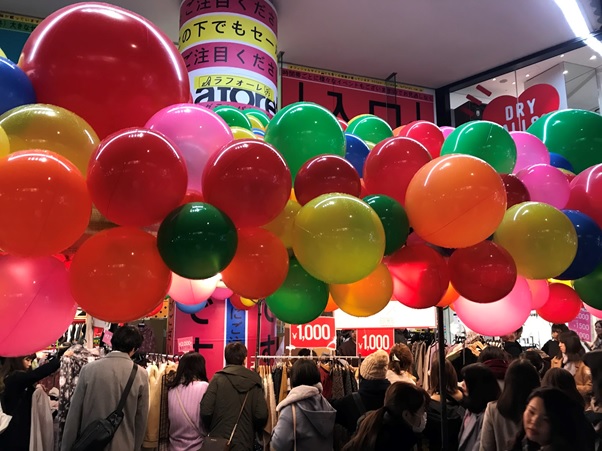 In most shops you can see trays full of super cheap clothes.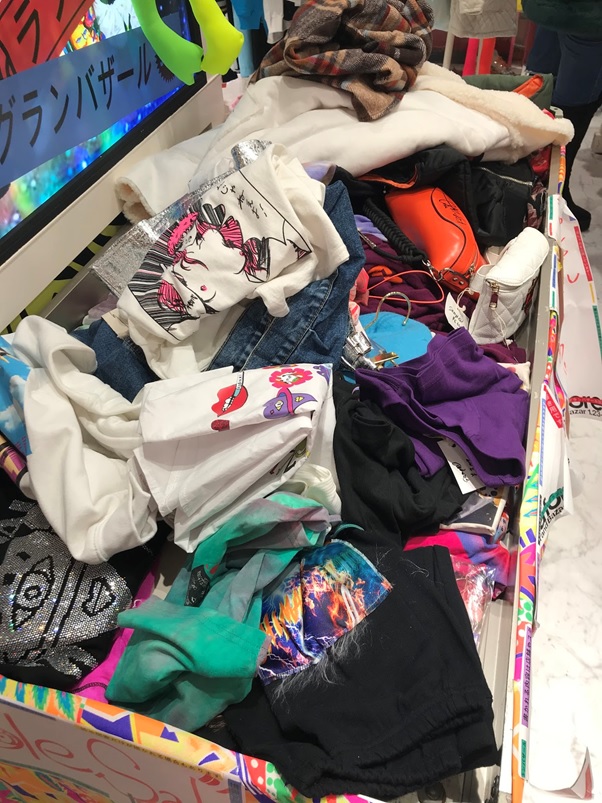 Laforet's inside is very noisy with the music being louder than usually and all the sellers screaming about their shop offers.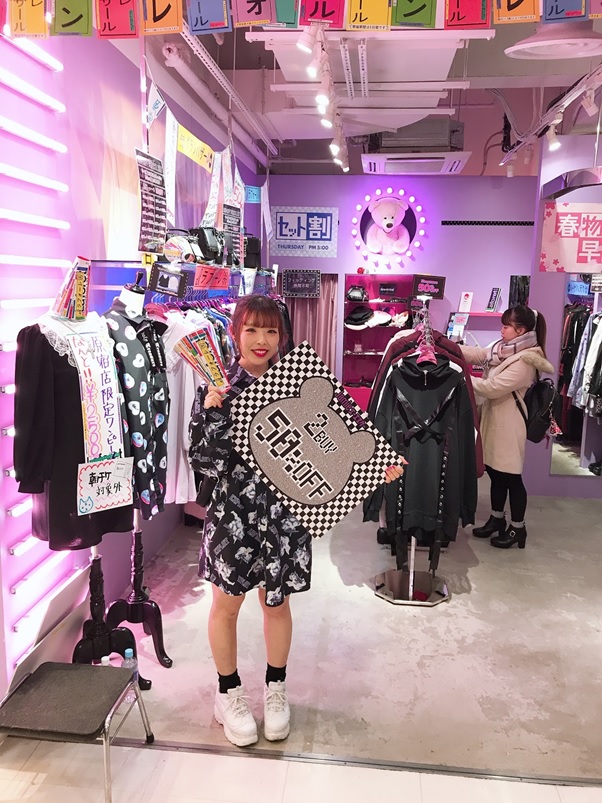 This nice seller let me take a picture.
Lolita's heaven !
Laforet's basement gathers a lot of Lolita (a Rococo period inspired style) famous brands such as "Angelic Pretty" or  "Baby the Stars Shine Bright" which are also famous for being very expensive. So each Grand Bazar is the best occasion to get cheap good quality Lolita clothes. That's why during Grand Bazar, and especially the first day, you will see a lot of lolitas around Harajuku as many woke up very early to line up and get their dream-clothes !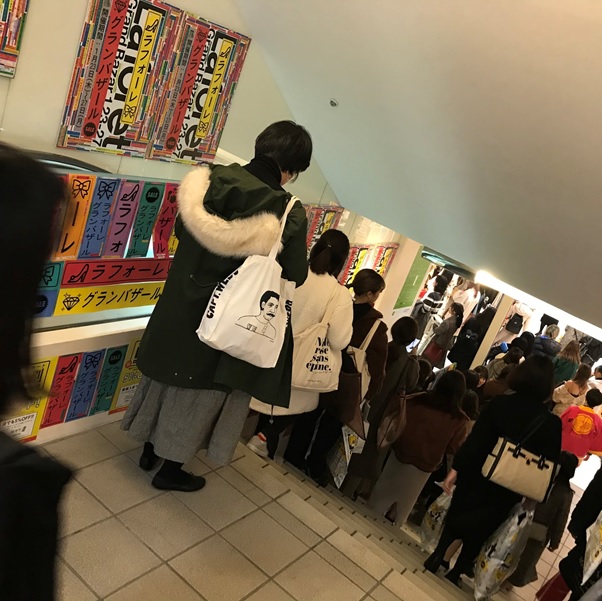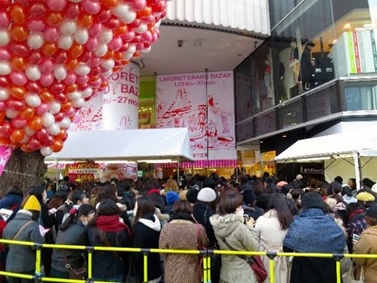 (Unfortunately most of Lolita shops don't allow pictures because of tourists coming only to take some)
A very cool theme !
As you may have seen on previous pictures, this year's theme and design for Laforet Grand Bazar was the tape printing that was popular in the 80'. It brought a nostalgic feeling in Harajuku.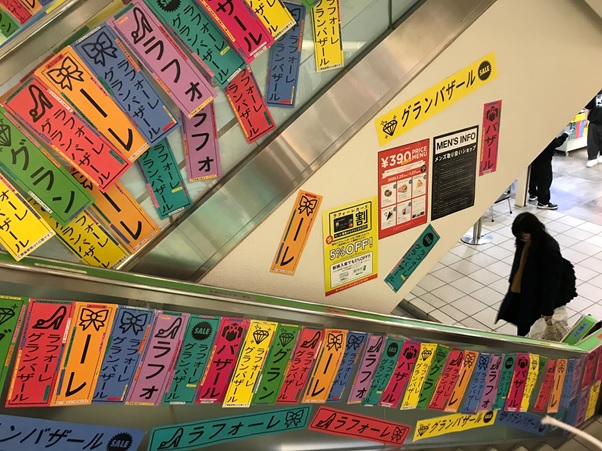 What's written on them ?
So many streamer … but for what ?
Well if you can read Japanese it gets funny !
On the previous picture it's simply written Laforet or Grand Bazar. But let's have a look at the plastic bag that was given with any purchase in the building.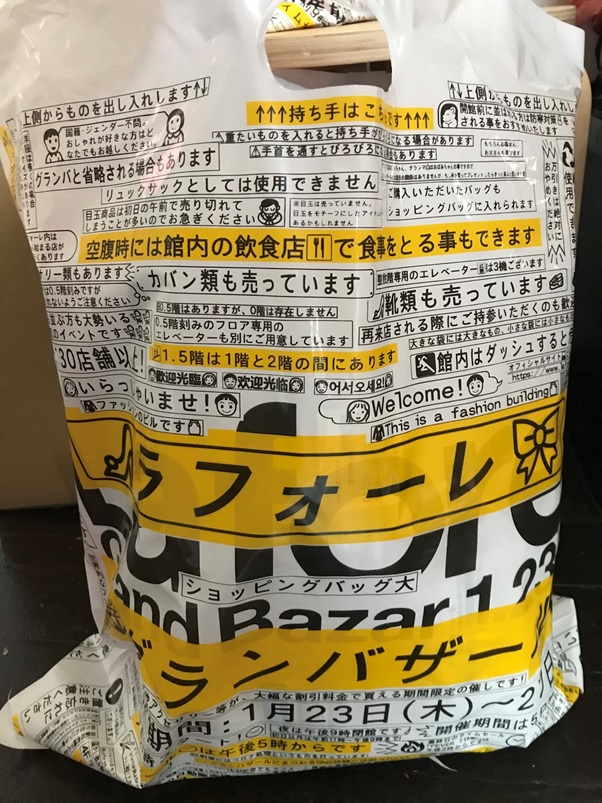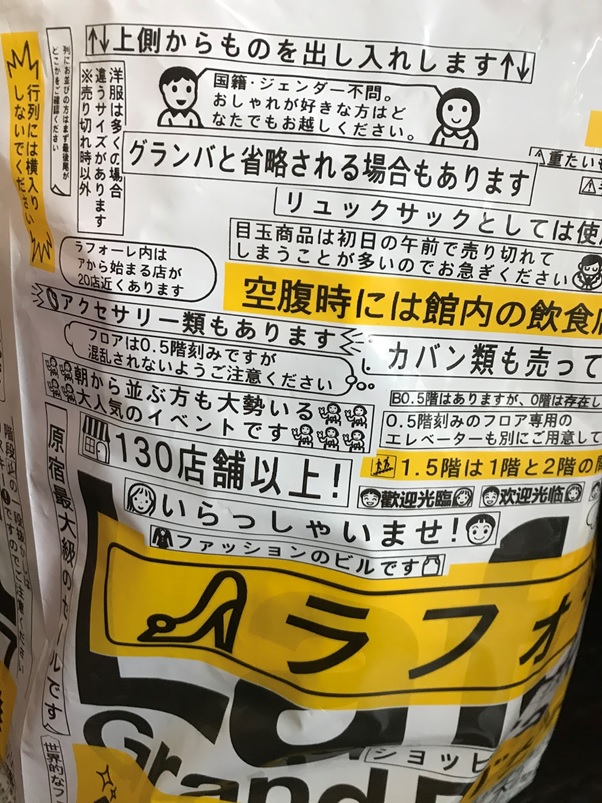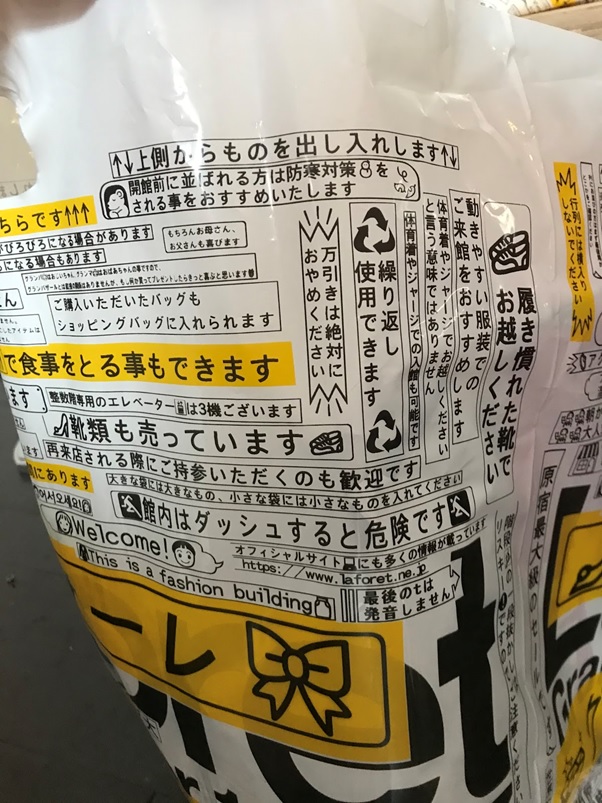 Here you can read a lot of random informations about the event such has opening and closing hours or elevators functioning. A some more interesting informations about « Time sale » and last day's « Fever time »'s hours so you can shop like a pro !
 But if you look at it longer you can also find some recommendations such as « please come with comfortable shoes », « don't run » or « don't forget to drink water » which just emphasize this period's craziness.
My favorites were
« no matter your nationality or your gender, if you like fashion feel free to come in »
Also
«We recommend to come in comfortable clothes », « we're not saying you have to come in your sports jersey … », « of course if you want to, well you can »
And
 « grandma means grandmother, grandpa means grandfather… well it doesn't have anything related to Grandba(common abbreviation to Grand Bazar), but your grandparents would surely be very happy if you'd buy them a present ! »
I also liked this one in the building :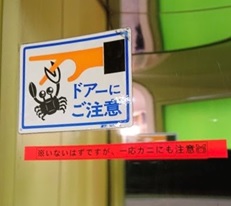 it says "Be careful with the door" and down it's written "there shouldn't be any, but be careful with crabs too"
There's been a scandal ?!
Despite it being very entertaining, Laforet has been accused of plagiarism concerning this winter's design.
Indeed the creator and fans of « Ibuki »,a fashion brand, have been very upset when discovering the printed tape design, as its been their concept and the base of their brand's design since its creation.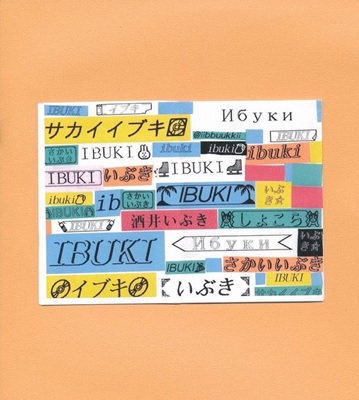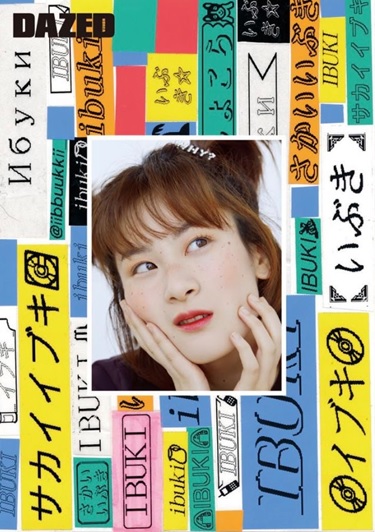 Yes, it's confusing. Unfortunately the creator didn't file any patent, and Grand Bazar being only 5 days long, no consequence might occur…
To resume Grand Bazar is a very big and fun event. If you love Harajuku fashion and shopping, and if you're not agoraphobic, you will for sure enjoy this unmissable period of the year ! 
Summer Grand Bazar usually happens in around July 20th, we will let you know the date when it's announced.
If you are in Tokyo at that time, maybe we could go shopping  together ??
Want to spend a day shopping in Harajuku ? I can show you the best places and be your private translator ! 
All you have to do is apply to my guide tour program and I'll show you around ! See you soon (*^▽^*)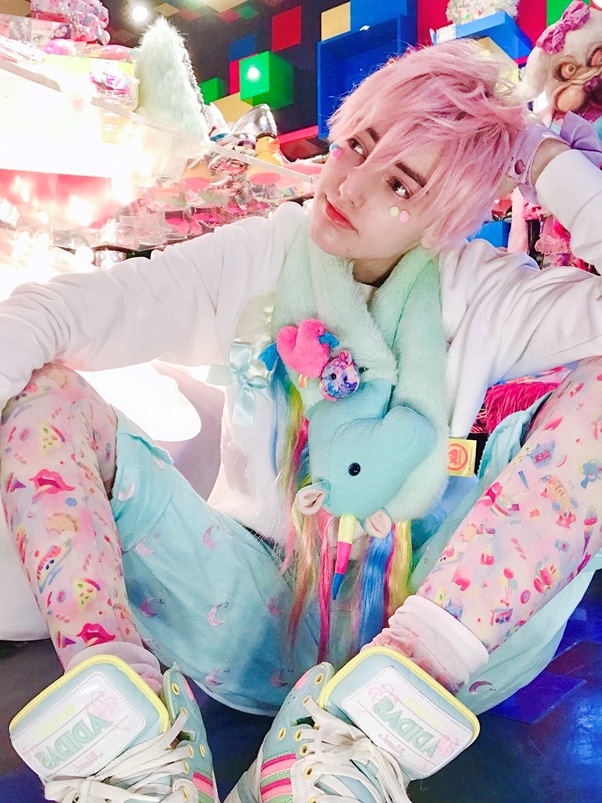 For details or booking Shop & Walk in Harajuku with Nyun, Fashion Instagramer', click the link.
Shop & Walk in Harajuku with Nyun