Scǎi exhibition by Rikarin in Harajuku, Tokyo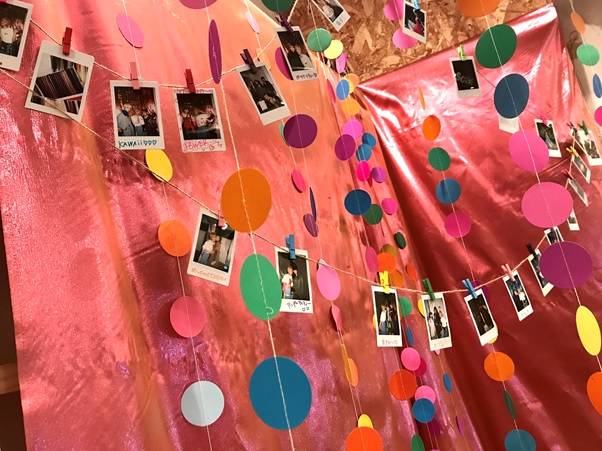 Beside being a guide at Pop-cul, Rikarin is a very much loved Harajuku girl. In October 2020 she launched her own brand called Scǎi, and some weeks ago she held her first brand exhibition to which I was invited.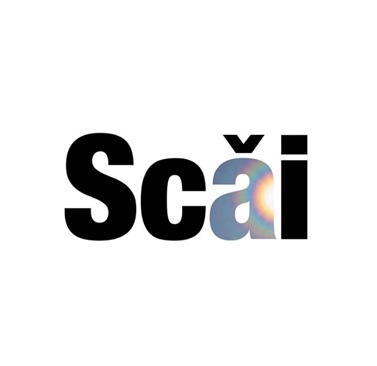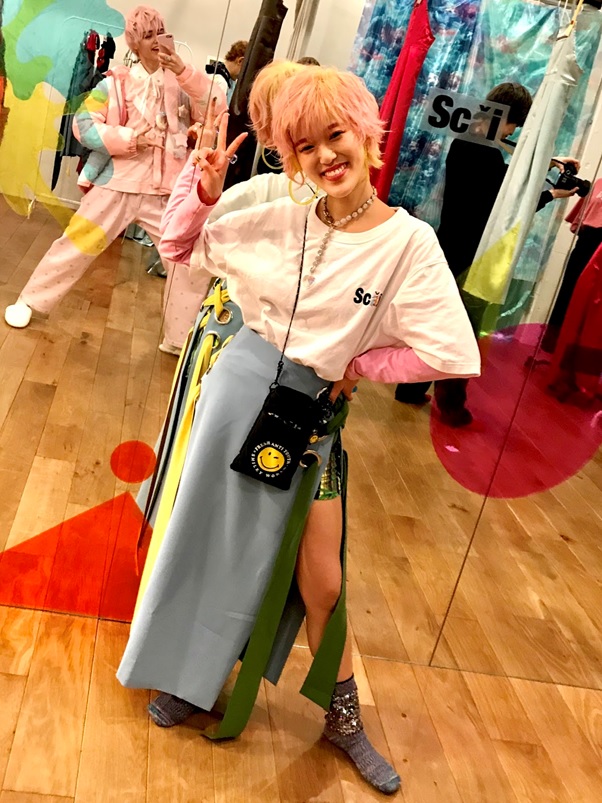 The exhibition was on January 26th.
Here are some pictures of Rikarin's creations that were exposed.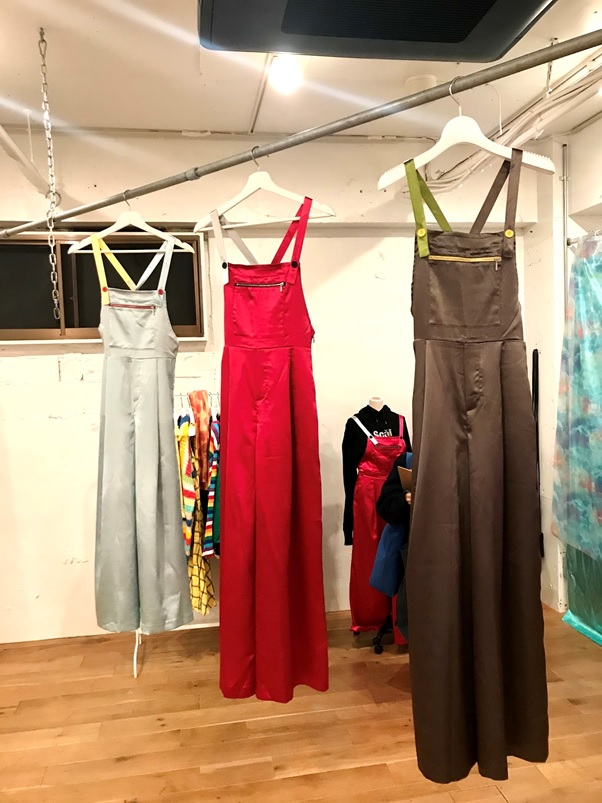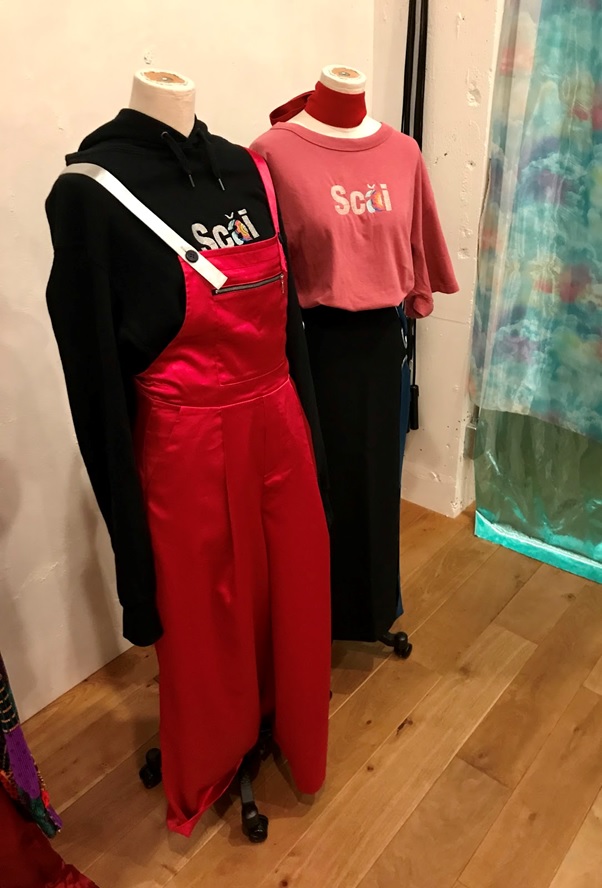 What is the origin of that name ?
Rikarin told me it's a mix between her family name « Sai » and the Chinese word « Cǎi » which means color. Such a creative and unique name !!
A wonderful message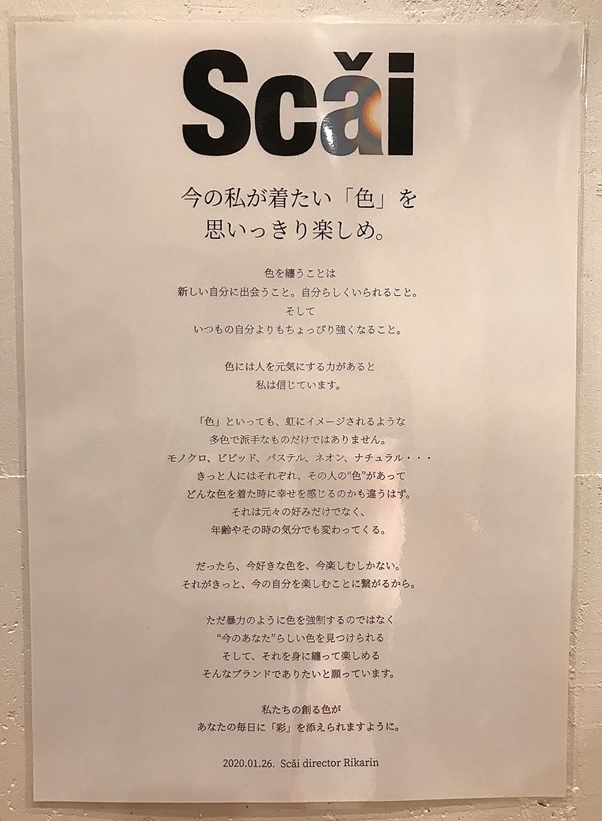 This was on a wall at the exhibition. It resumes Scǎi's concept and its creator's opinion on fashion.
I translated it for you !
"Enjoy to the fullest  what « colors » your present self really wants to wear.
To wear colors is to meet a new self, being yourself. And to be a little stronger than usual. I believe color has the power to make people feel good. Color is not only that image we have of a multicolored and flashy rainbow. Monochrome, vivid, pastel, neon, natural … Each person has their own « color ». A color that, when worn, makes them feel happier than when wearing any other color. That color is not necessarily a color you like your whole lifetime. It can vary depending on your age or the mood you are in.That's why you should enjoy your favorite color now. That will surely lead to enjoying your present self. We aspire to be a brand in which you can find the color that is right for you just now and enjoy wearing it, without forcing a particular color on yourself. May the colors we create bring the right "colors(here written in Chinese)" in your everyday life.   
From Scǎi director, Rikarin."
How to order ?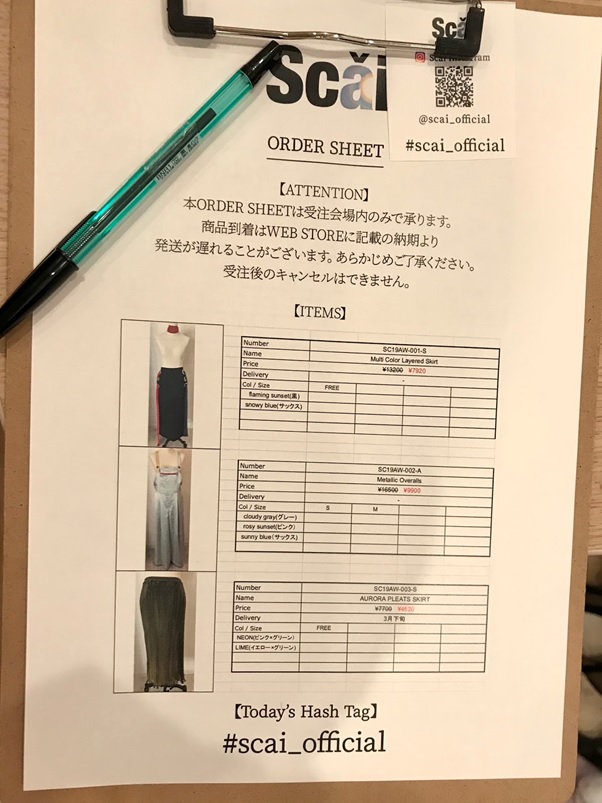 You like Scai ?
Follow the official Instagram here
Check Rikarin's account here
And order from the website just  here !
A much loved Harajuku personality !
I came at the end of the day and Rikarin told me she was exhausted but oh so happy because way more people than what she expected came to see her exhibition !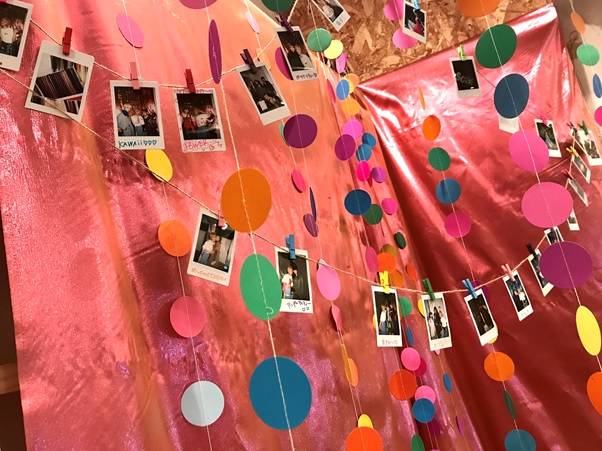 She has received a lot of support including form her family : Her Little sister sister was there too, wearing her creations.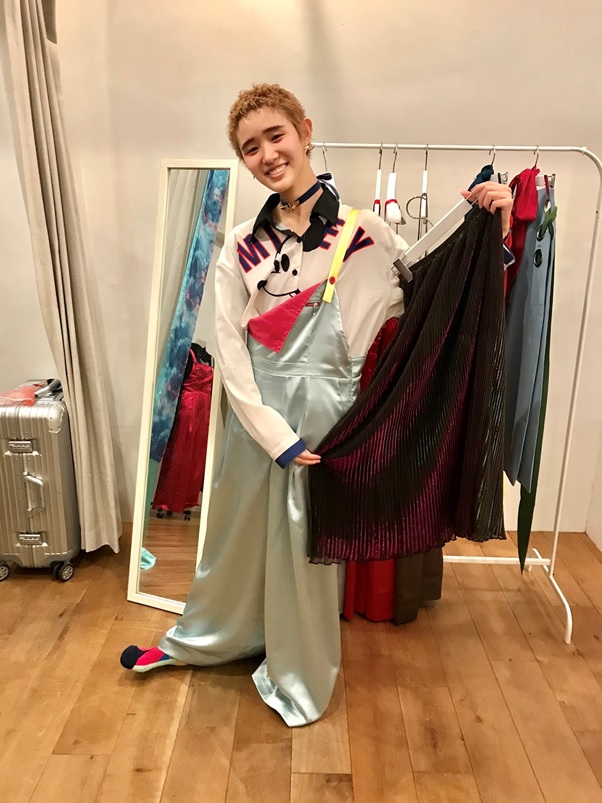 Rikarin, congrats on this exhibition ! I am looking forward your brand evolution an I wish you the best !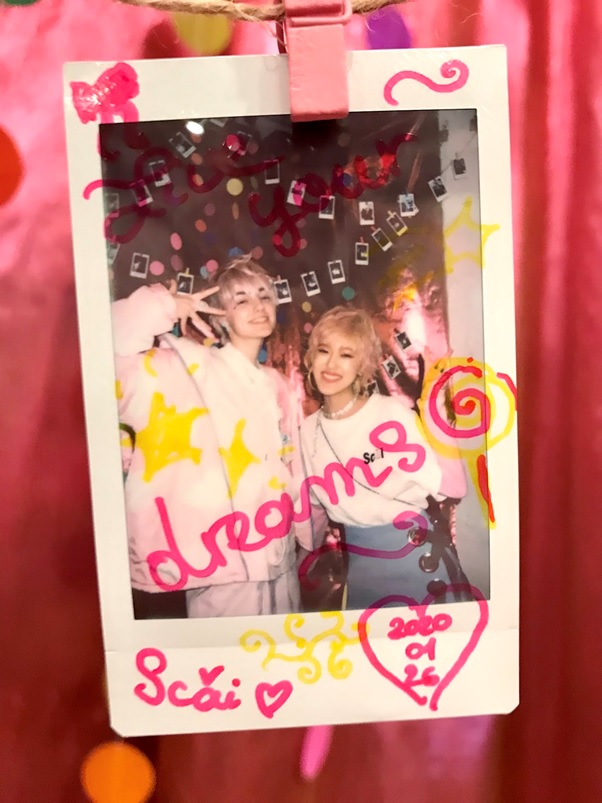 Thanks to creators like Rikarin, Harajuku is constantly evolving !
Subscribe to my guide tour program and discover the latest version of  Harajuku !! See you soon !
To book 'SHOP & WALK in HARAJUKU with Nyun, Click here !!!