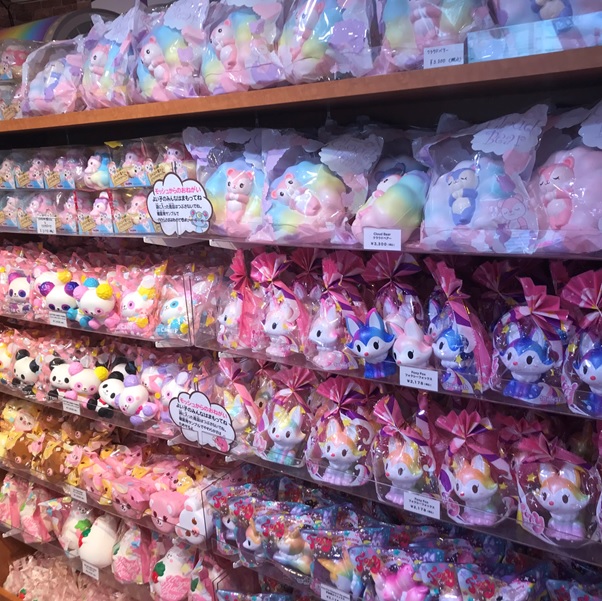 All along Takeshita street you will encounter a lot of theses colorful squishy toys. But did you know there is a shop in Harajuku that sells exclusively squishies ? It's called Mooosh !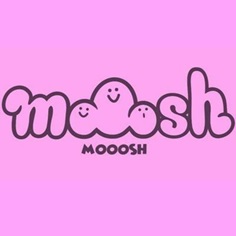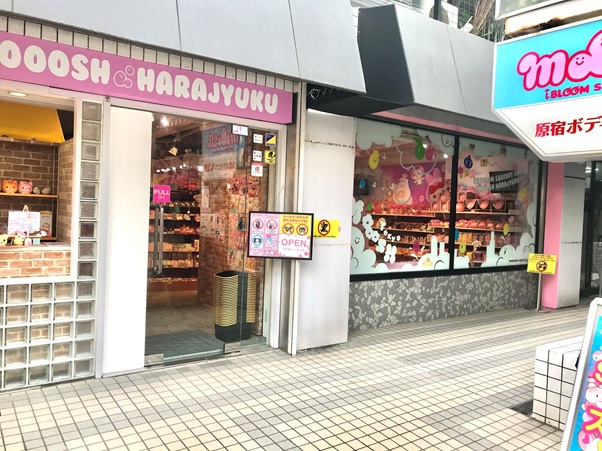 What are squishies made for ?
They come in all shapes and sizes and just as there name indicates they are made to be squished~ They stimulate a lot of your senses (touch, sight, smell) and just makes you feel more relaxed and genuinely happier. They can even makes you more concentrated ! This concept may sound like a waste of time to some, while others can't live without them anymore !
Cuteness overload !
Smooosh's inside is exceptionally cute ! Hundreds of squishies on shelves are waiting for you to choose them ♡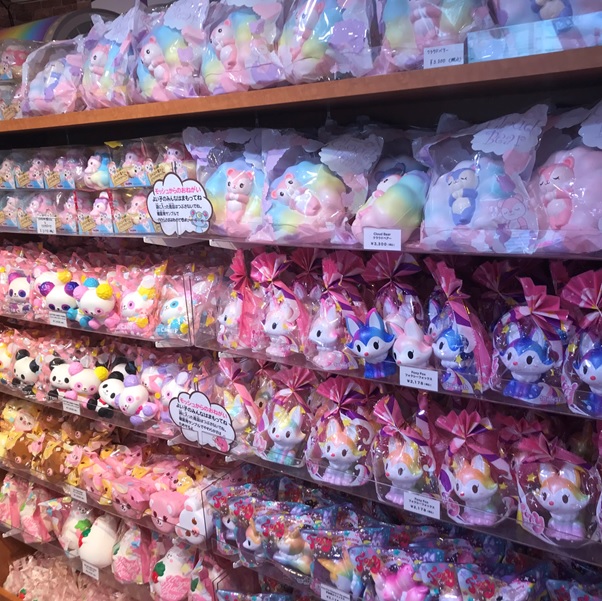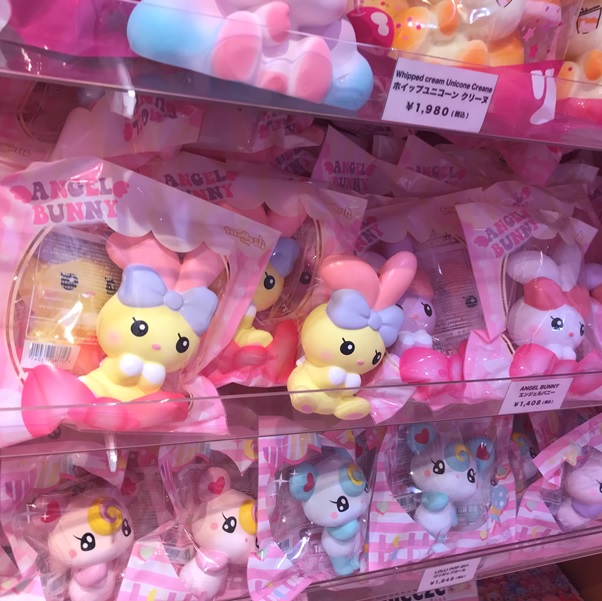 It's not only about the products, the whole shop is echoing to Harajuku. Here have a look at the walls ↓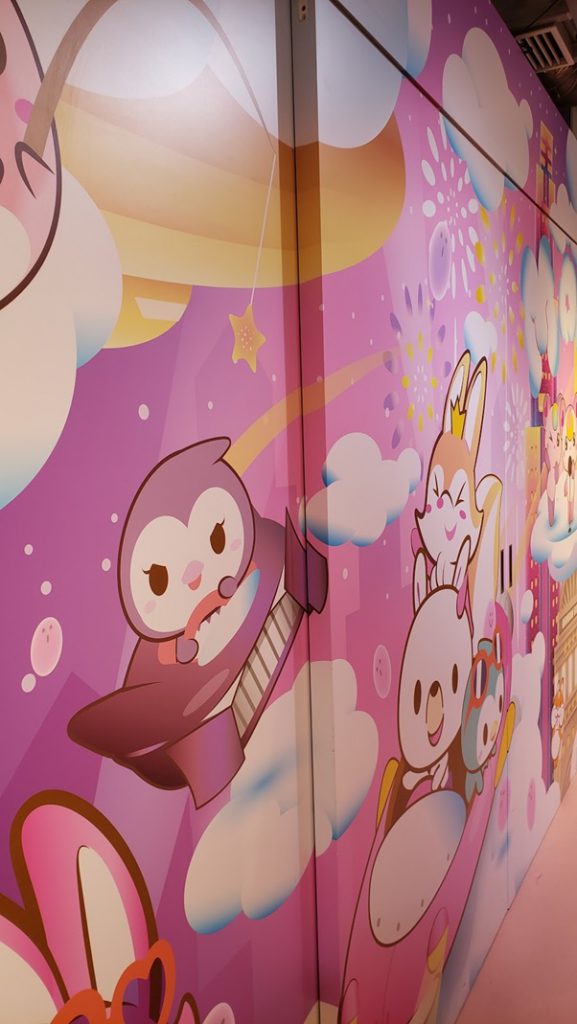 A perfect Instagram photospot !
Coming to this shop you won't resist taking out your phone to make some pictures … and it's completely ok ! They even prepared for you a place where you can swim in a peach squishies pool !!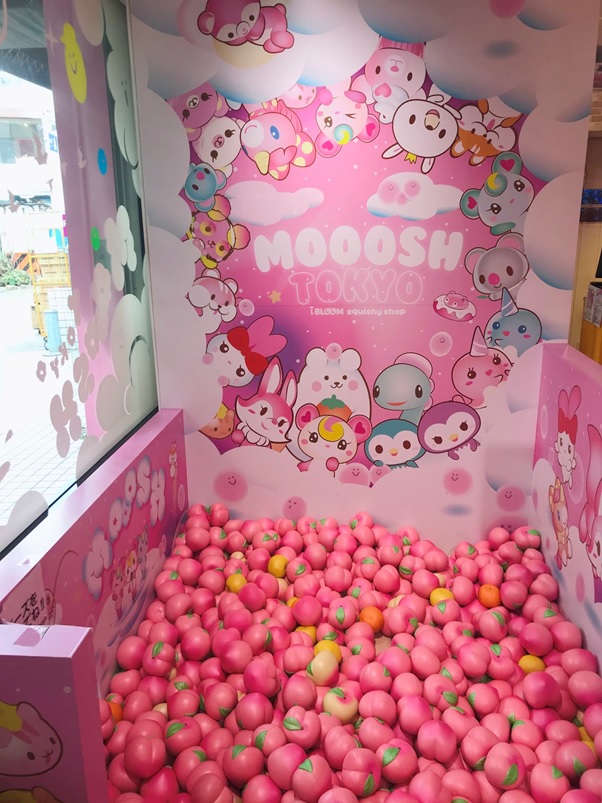 Of course I gave it a try ~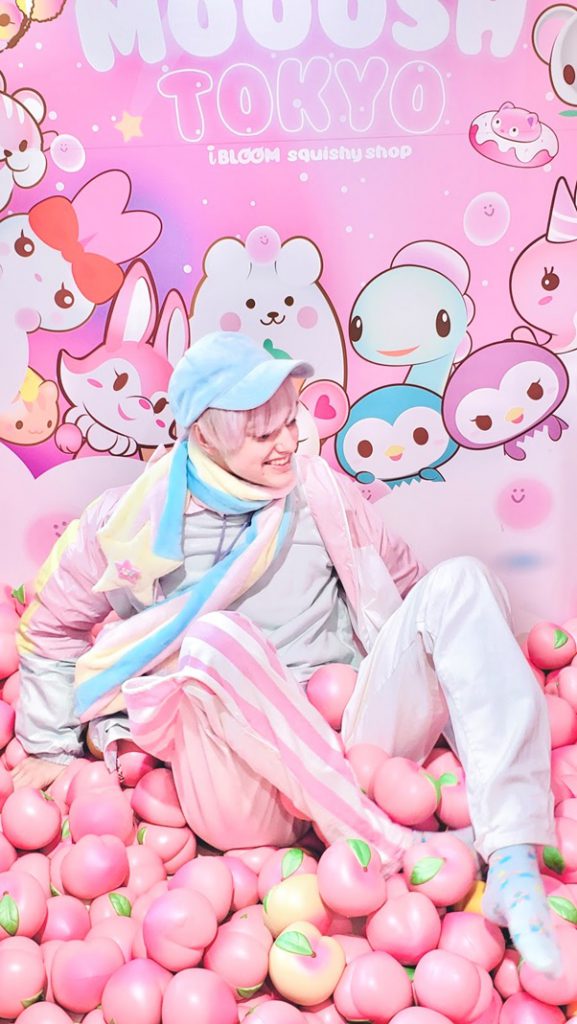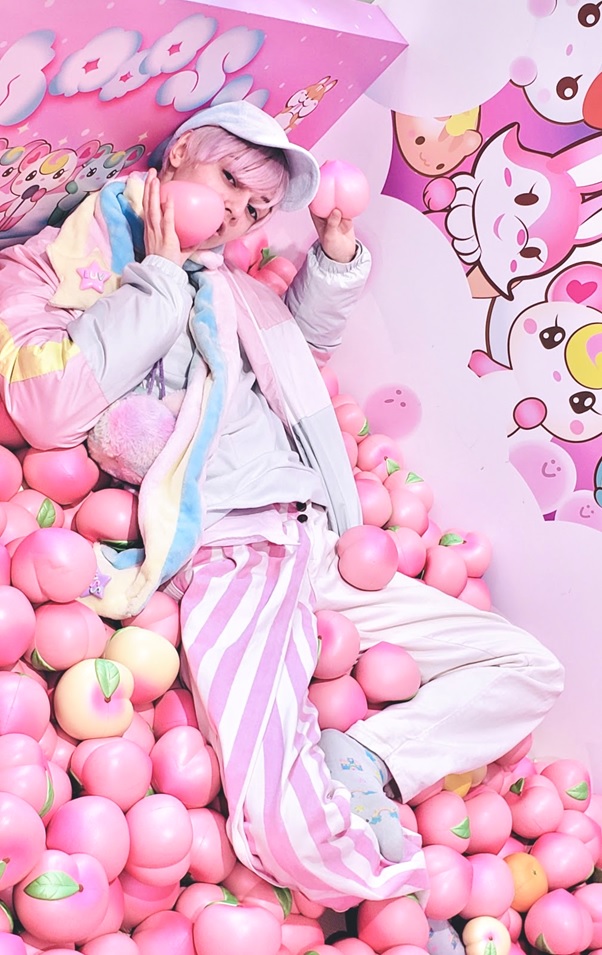 It was so much fun ! I could stay in there forever !!
Peach heaven !
Peach squishies are the stars of Mooosh Harajuku right now. There are giant peaches for sale. I've never seen such a big squishy !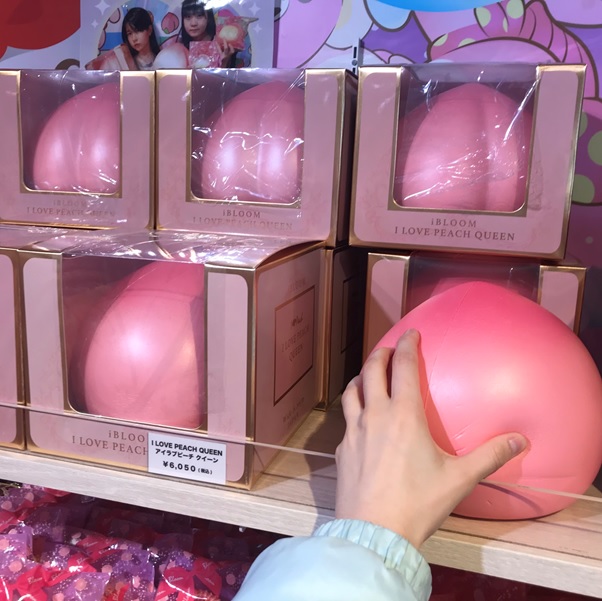 They smell good ??
I almost forgot to tell you that peaches smell like peaches !! Every single product in this shop has a unique smell which is not always the case in Takeshita Street. It makes the whole shop smelling sooo good~
Realistic food-looking squishies are particularly fun to smell. You almost want to take a bite, haha.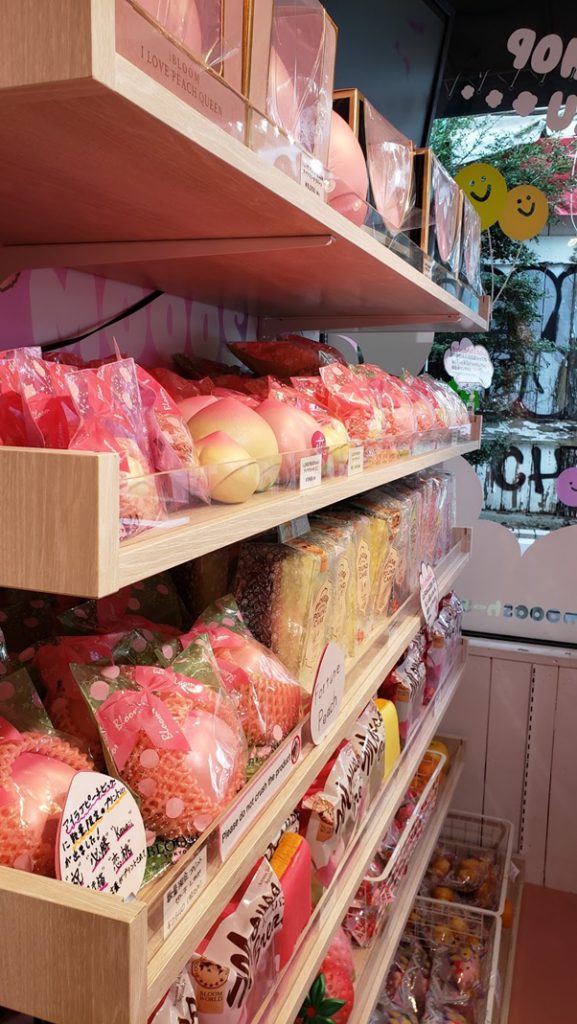 This shelve looks like a supermarket one.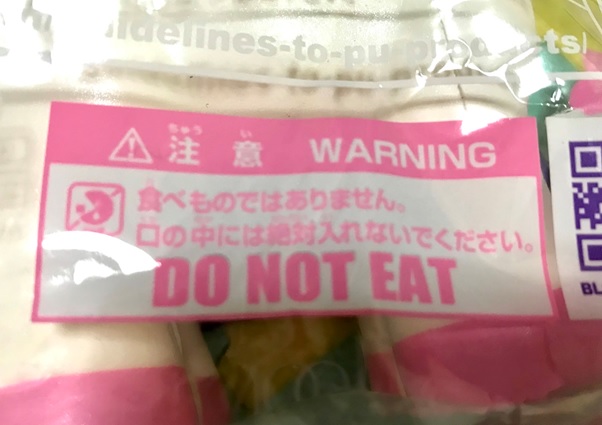 Let's play lottery !
If you are hesitant on which Squishy to choose, you can try Smooosh's lottery. You pay first and then pick up a number (written on a baby peach !) in a box that corresponds to a prize.
Here again I tried !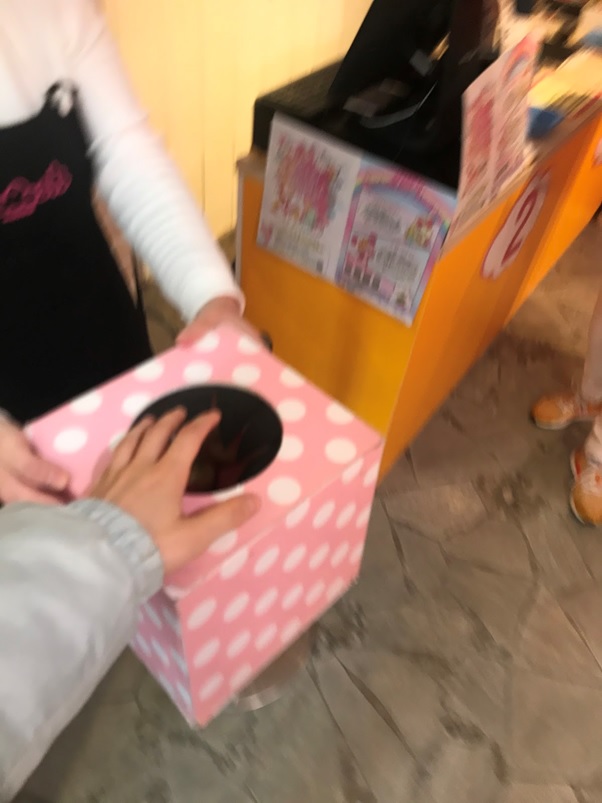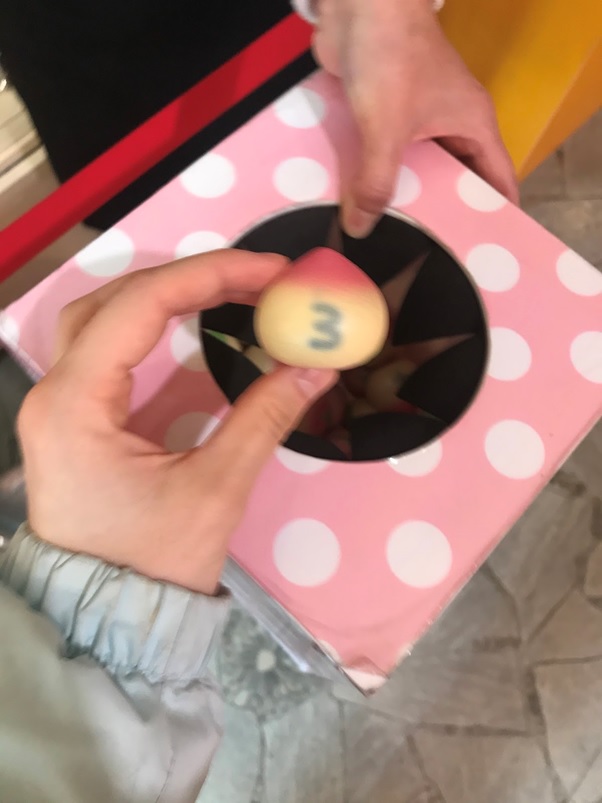 And this is what I won : an ice unicorn and a marshmallow bear ♡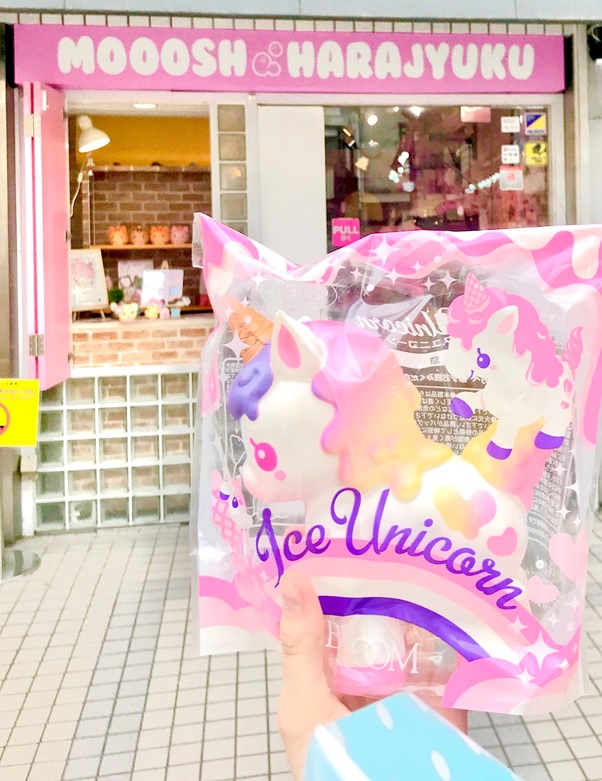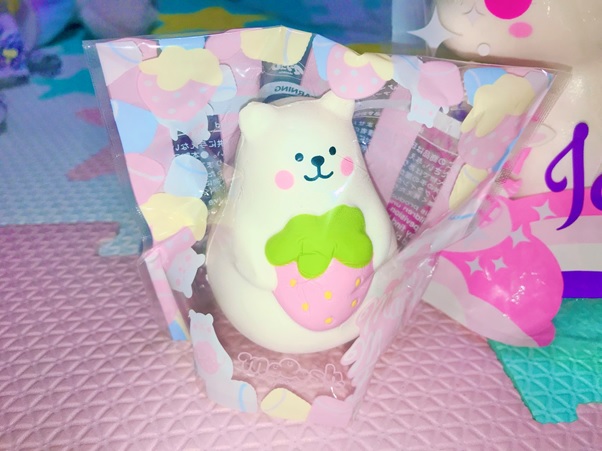 They're so so cute ! I put them as a decoration on my shelves and they smell very good ! Now my place smells like strawberry ice cream and marshmallow ~ so relaxing .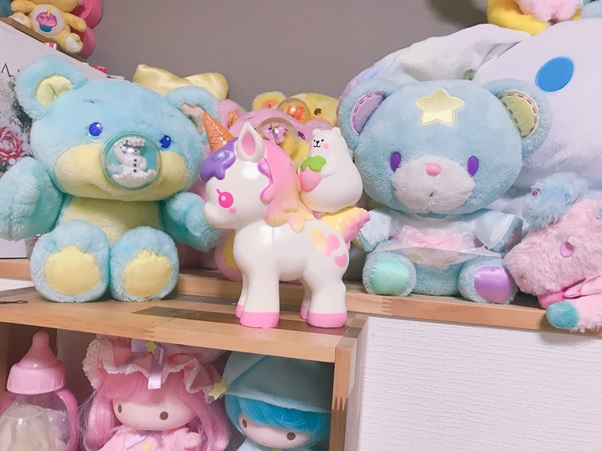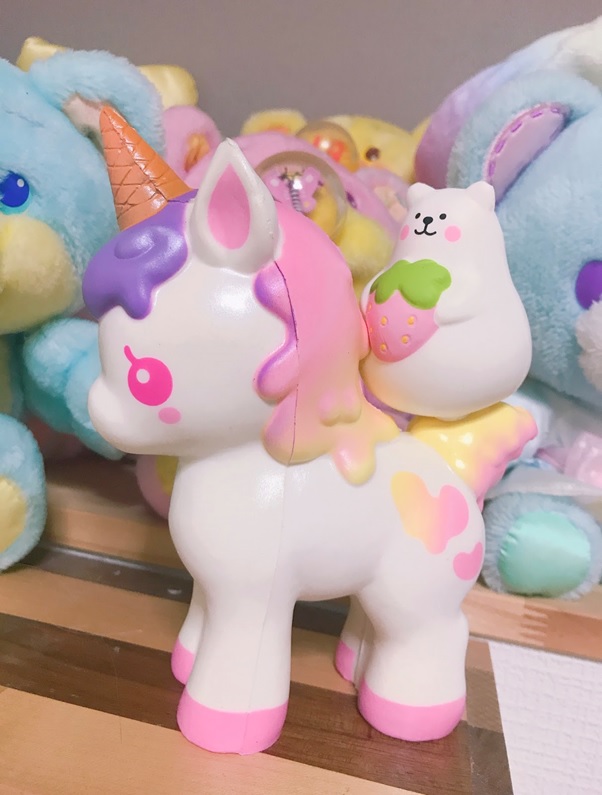 Good to know !
If you subscribe to the newsletter you get 10% on your purchase.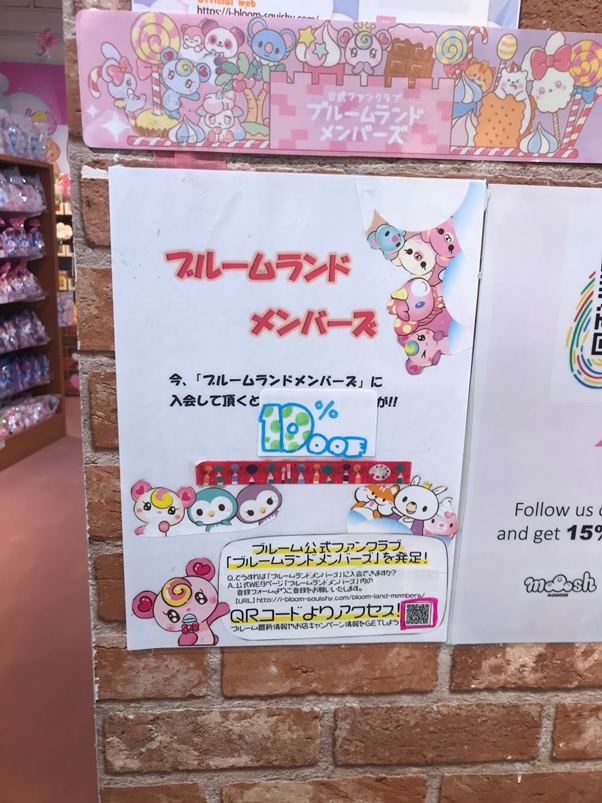 Thank you for reading until the end !
Are you interested in discovering more cute places in Harajuku ? You can book a tour with me just down below !
Let's have fun in Harajuku ( ◠‿◠ )
See you soon~ ! ☆
To book 'SHOP & WALK in Harajuku with Nyun', visit pop-cul.jp on EventRegist
or click here in March 2020, here in April 200