Preparing new 'Explore AKIHABARA'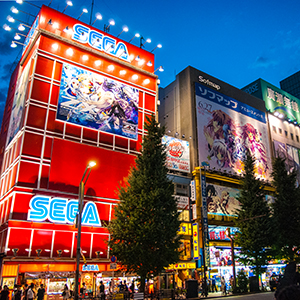 Overview
On Sunday, you can enjoy 'Pedestrian Paradise' in Akihabara.In Tokyo, only three 'Pedestrian Paradise' remain, Shinjuku, Ginza and Akihabara. Akihabara is one of representative of pop culture in Japan, you can experience atmosphere of pop culture at 'Pedestrian Paradise' in Akihabara. You may encounter cosplayer, find rare game, or unique souvenirs.
Karma in Samurai Cosplay show you how to enjoy Akihabara.
After program, you can stop by 'Tachiomi' (Standing Izakaya), enjoy local food and people.
Fare JPY4,000
Age Limitation None
*Child under 15yrs. should be accompanied by parents or adult guardians.
For booking, click here to Event Regist or belows.
Highlights
'Pedestrian Paradise' in Akihabara is only on Sunday.
That's why pop-cul.jp execute 'Explore Akihabara with Samurai Cosplayer' on Sunday. Due to regulation, there's no food strolls, but you may meet Cosplayers. 'Pedestrian Paradise' is just on Chuo-dori, between Mansei-hashi and Kuramehashi-dori.
Looking for costume, wig, accessories or props for cosplay? Any particular character you want to be on Halloween? If MANGA freak, how about figure or goods? Any special MANGA books you can purchase only in Japan? Maybe you need just unique souvenirs to make your families or friends smile? Akihabara is the place for you!
Karma the Samurai also shows you some spots for cosplay, manga and souvenirs.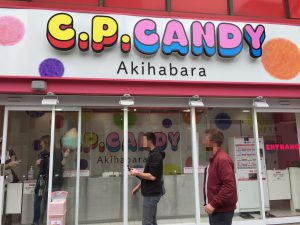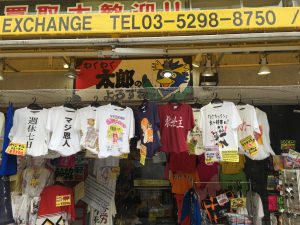 Schedule
Every Sunday
Time to Start: 1:00pm
Time to Terminate: 5:00pm
Duration: 4 hours.
Includes
English Speaking Cosplayer
Excludes
Transportaion Fee
Admission Fee
Food and Drink
Anything you purchase is on you.
Place to Meet: JR Akihabara Station, Electric Town Exit
Place to Terminate:  JR Akihabara Station
Conducted by Karma the Samurai
*Karma holds 'pop-cul.jp logo flag'.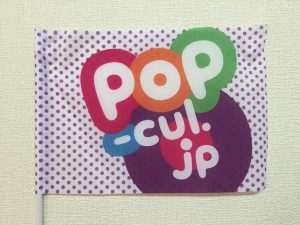 Cancellation
No Show: No refund, 100% charge.
4 days in advance: 100% refund.
2 to 3 days in advance: 50% refund.
1 day in advance or program day: No refund,
100% charge.
Please be aware in case you book three or less days in advance the program, we apply the same cancellation policy.
Unforeseen reasons:
We may ask you to provide us evidence. We identify what evidence is required. After determination and we judge it's fair to refund, we refund 100%.
Cancellation by pop-cul.jp:
Due to very bad weather, accident, incidents or order by law enforcement, we may cancel our program. We will mail you to inform cancellation by 9:00am on program day, and we refund 100%.
*Cancellation should be completed based on Japan local time (UTC+9).
Other Important Information
Confirmation Mail:
Entertainment Marketing, Inc., company operate pop-cul.jp send confirmation mail within 48 hrs. upon booking.
Emergency Contact:
We mention our emergency contact in confirmation mail. We ask yours as well.
In case of delay:
Contact us to emergency contact in confirmation mail. We prioritize participants at meeting place on time, we start the program on time. It depends how much you delay, you may be able to join the program. Since the program is conducted by one person, you should find Karma the Samurai by yourself. To your delay, we do not refund any. Without information, it's 'No Show'. We charge 100%.
For booking, click here to Event Regist or belows.