Happy New Year 2020 ! Here I'll tell you how I spent New Year's Eve in Harajuku,Tokyo.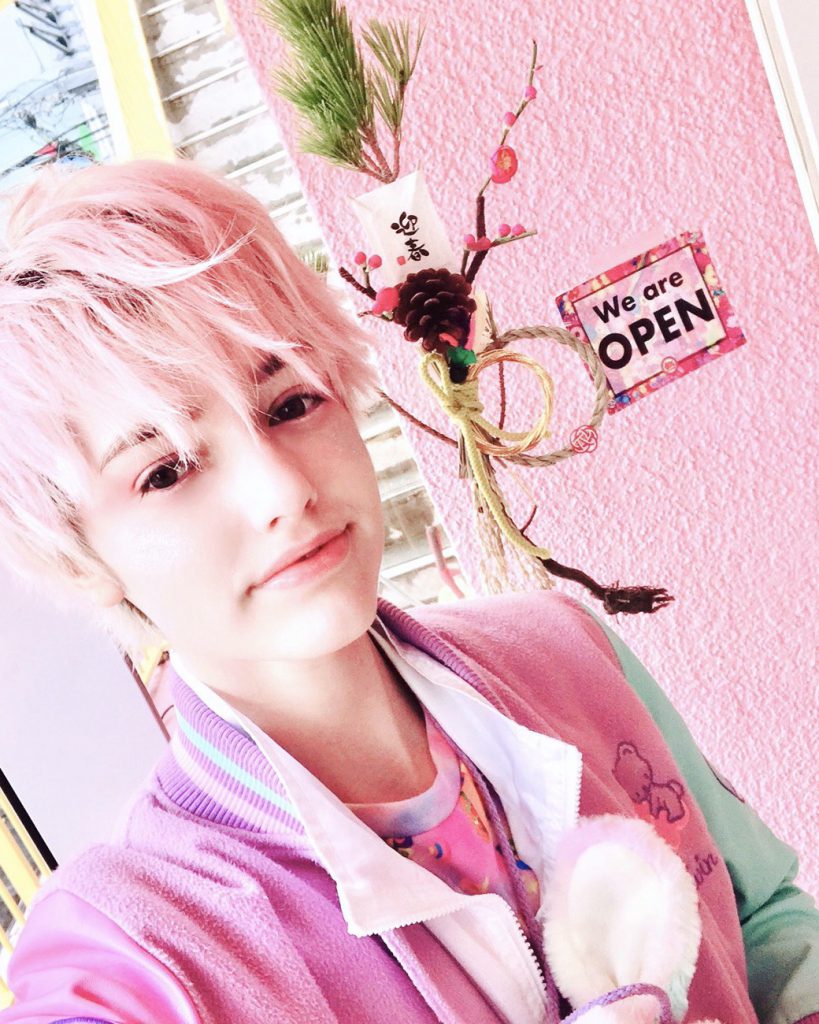 Hi ! First of all nice to meet you !  I'm Nyun☆, model, Harajuku famous brand 6%DOKIDOKI shopboy, and Harajuku tour guide for Pop-cul.jp .
I'll be writing this blog regularly from now on !
In my first article I'll share with you my first time celebrating the new year in Harajuku, my favorite town.
What to do before the countdown ?
I arrived in Harajuku two hours before the countdown to enjoy the food stands that were aligned in Omotesando. There I found dango (rice-based dumpling) Sweet Potato, Candy Apple, Okonomiyaki (a « put-anything-you-like-in » pancake) and many other stands that gave Harajuku a cool Matsuri (Japanese festival) atmosphere. 
Why spending New Year's Eve in Harajuku ?

My main goal was to do my Hatsumoude (first prayer of the year at a Japanese shrine), and there is a big famous shrine in Harajuku called Meiji Jingu, so that's where I went.
While eating my candy apple I decided to head to the shrine 40minutes before midnight.

But it was apparently not enough as a lot of people were already queuing, waiting for the new year to come. I ended in front of a giant panel wondering if there would pass the countdown on it when the time has come… Well, no. The countdown? We screamed it all together greeting each other ! 

3..2..1.. AKEMASHITE OMEDETOU GOZAIMASU !!! (Happy new year)

The fact there were thousands of people around me made the moment even more joyful !
So, why the screen ? 
They diffused a live video of what was happening in the shrine as we, in the back, were too far to see it.
After that,  people were slowly heading to shrine to pray but it was so crowded that I couldn't wait for my turn.. I gave up and went back haha !

But don't worry ! You don't have to do your Hatsumoude January 1st at midnight. It's possible to do it in the following 15 days. And if Meijijingu is too crowded, there are other smaller and less busy shrines around Harajuku !
What if I prefer parties ?
Then you could have attempted  the KAWAII MONSTER CAFE 2020 Countdown Monster  Party where you could have dance while enjoying show times as well as pop-culturised traditional practices in a psychedelic atmosphere till the sun rise !!
Whether you are more into traditional Japanese culture or into Japanese pop culture, you can be sure you will enjoy yourself on New Year's Eve in Harajuku !!
Good to know !
On that day of the year trains are running all night !

Food shops are opened later than usually 

While waiting at the shrine I noticed a lot of foreigners around me, so if you want to experience Hatsumoude, don't be afraid to, you're welcome !
Want to know more about Harajuku ? I'd be honored to show you around this magical town !  

If you are interested don't hesitate to contact us and make a reservation for your next trip to Tokyo ! ! We are waiting for you ☆