Now on Saturday & Sunday! HARAJUKU SHOP & WALK wiz Fashion Instagramer'!
Are you visiting this page, transit from Top page?
If yes, you may not believe 'HARAJUKU Fashion' is not dead, because it express oneself.
You should visit 'Tokyo Fashion' on Instagram.
Our program is conducted by Real HARAJUKU Girl, and Fashion Instagramer, 'rikarin'.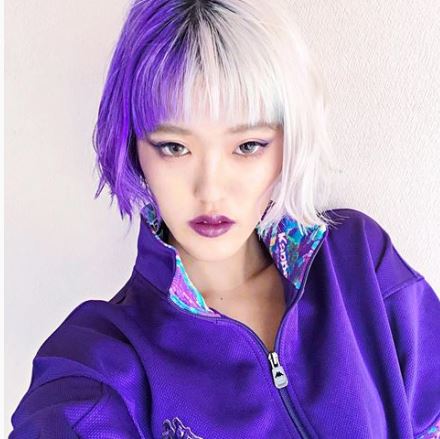 By the way, 'Tokyo Fashion' interviewed 'rikarin', you can watch on YouTube.
Japanese Street Fashion Interview – Rikarin, Harajuku
To book, click pop-cul.jp – Event Regist or book in the following box.
You can book up to 4days in advance. If you would like to book later than that, please contact us. http://pop-cul.jp/contact-us/
Overview
HARAJUKU has been always hub of trend fashion since 1960's. Only one style of fashion was trend in the past but these days in HARAJUKU, style varies. 'rikarin' knows it. Why we call her 'Real HARAJUKU Girl'? She is University student, works at apprell shop in HARAJUKU. She loves fashion very much, she knows shops in HARAJUKU. In the program, you may see 'rikarin' says 'Hello!' to her friends.
Actually, it happens often. Well, she is not in 'Lolita', but in her style. She can choose shops matching to your request, makes you easy to find what you want, and enjoy HARAJUKU much more than explore on your own.
Who's 'rikarin'?
It's simple. Fashion Lover.
Click and visit 'rikarin' on Instagram.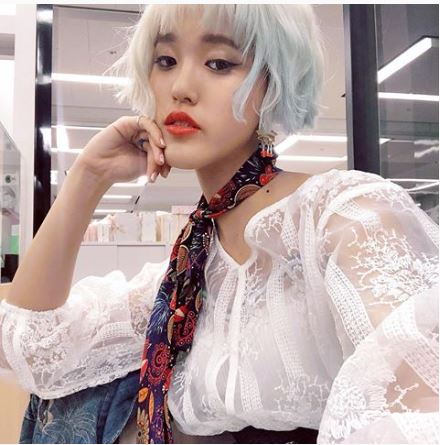 Highlight
The program has no 'uniform route'. Route varies, depends on your request. You can take photos with 'rikarin' or maybe with her friends, when encounter. You can experience real HARAJUKU Culture, visit unique shops create HARAJUKU Style, find 'KAWAII' goods and souvenirs. Or you maybe surprise a part of HARAJUKU is neighbor to school, encounter kids coming home from school.
Anyway, have fun!
Fare and Schedule
Fare: USD40.00 per person
Meeting Place: Inform you in confirmation mail.
Time to Start: 1:00pm
Time to Terminate: 5:00pm
Duration: 4 hours.
Includes
English Speaking Fashion Instagramer
*Gratuities is not required but if you are happy enough, it's welcomed.

Exculdes
Transportation
Food and drink
Admission
Payment to you purchase or consume during program.
Anything others not mentioned in 'Includes'.
*In case you need to pay admission, food and drink, you also need to pay for guide.

Condition for Participants
Minimum: 1 person
Maximum: 12 person
No age limitation.
We welcome family and small group.You can join our program with babies and kids though, please mention in booking. Many shops locate at the uncomfortable for baby stroller.
Kids and babies should be accompanied with parents or adult guardians. Kindly be informed we do not babysit.

Additional Infomation
Confirmation Mail:
We mail confirmation within 48 hours upon booking, also ask for your 'Emergency Contact', and your request what to do in the program. In case participants' requests vary, rikarin fix it in advance. Please follow rikarin's instruction. Harajuku is jammed always, quite easy to get lost.
In case you delay:
Contact us to 'Emergency Contact' in confirmation mail.
We starts program on scheduled time, at 1:00pm sharp.
It depends how much you delay, you can catch up the program.
For delay, we do not refund.
Without notification, it means 'No Show'. We charge 100%.
Cancellation Policy
No Show 100%charge.
4 days in advance : 100% refund.
2 to 3 days in advance: 50% refund.
1 day in advance or program day: 100% charge.
Please be aware in case you book three or less days
in advance the program, we apply the same cancellation policy.
Unforeseen reasons:
We may ask you to provide us evidence.
Deternine and judge it's fair to refund, we refund.
Cancellation by pop-cul.jp:
Due to very bad weather, accident, incidents, or ordered by law enforcement, we may cancel our program.
We will mail you to inform cancellation by 9:00am on program day, and we refund 100%.
*Cancellation should be completed based on Japan local time (UTC+9).
Other Important Information
The program may be the subject for photos or video shooting for our commercial use:
If you want to avoid, please let us know. You can take photos/videos with rikarin, but shooting people on the street, you should ask for permission.
We, including 'rikarin' have a right to terminate your participation to program because of bad manners.
No alchol, No smoking.
Any questions?
Feel free to contact us.
Send inquiries to pop-cul.jp

You can book up to 4days in advance. If you would like to book later than that, please contact us as well.
To book, click the link to Event Regist.