Hi!
I'm Rikarin, a tour guide for Harajuku tour!
Today I'm going to introduce you a tapioca cafe which was new opened this summer.
☆ NONARA PEARL ☆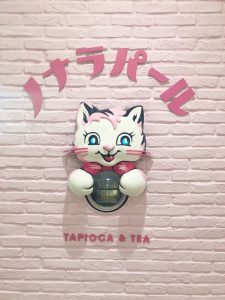 address: Laforet HARAJUKU, 2F, 1-11-6, Jingumae, Shibuya-ku, Tokyo 150-0001
Instagram: https://instagram.com/nonarapearl?utm_source=ig_profile_share&igshid=1mvctg5xuczey
Opening hours; 11:00-21:00
This tapioca shop is originally from Korea and this shop is the first shop in Japan❤️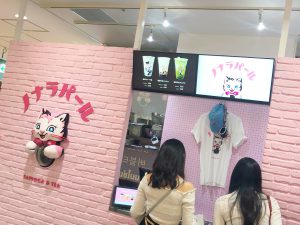 There are always long lines waiting to order😲✨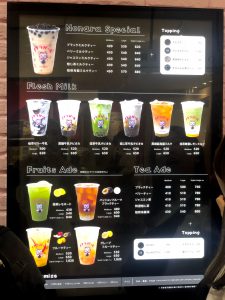 And here's menu list. First, choose the drink you want and also you can customize toppings as well.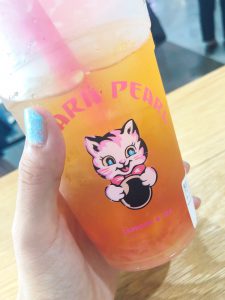 and you'll get the drink! 🍹
Today I ordered Grape fruits tea (medium size, ¥530)
this shop is popular with tapioca tea but other menu is yummy too 😋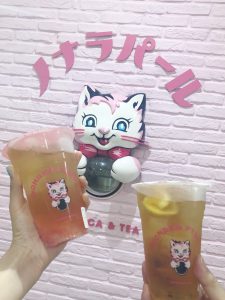 And, don't forget to take pictures around the shop📸
My recommendation is the cat motif decoration on the left of ordering counter!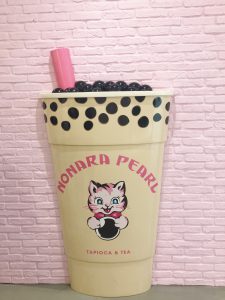 also many people take pictures with this big tapioca as well!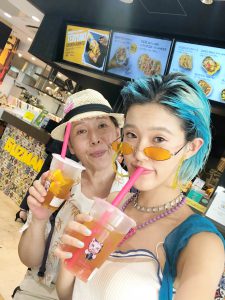 it will be really cute to take selfie with your friend too🌈
In Laforet 2nd floor (where this shop is located), there are some eat-in booth so it will be useful to have a little tea time with your friend! There are free WiFi and USB spot as well⚡️
Hope this helps your sweet time in Harajuku!
See you on next blog🌼