Limited Shop – PINOFANTASIA
Hi!
I'm Rikarin, a tour guide for Harajuku Tour✨
August is almost over and Summer vacation is almost over in Japan.
but, we still have some interesting stuff to enjoy in Harajuku!
Today I'm going to introduce you a limited pop up shop, "PINOFANTASIA"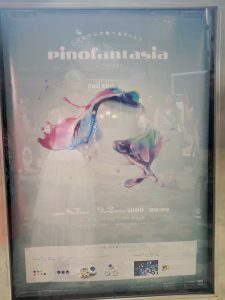 pop-up shop in LaForet Harajuku 6F
address: Laforet HARAJUKU 1-11-6, Jingumae, Shibuya-ku, Tokyo 150-0001
date: ~9/2
opening hours: 11:00-20:00
Entrance Charge: "IRO" booth – ¥1,000 ( + ¥500 to enter "HIKARI" booth)
This shop is held in 6F of Laforet Harajuku until September 2nd.
and you can experience making your original "PINO" and also enjoying special "PINO" with installation art by TeamLab.
"PINO" is famous ice cream brand in Japan that you can find in supermarket, convenience store etc. small 6 pieces of ice cream are in the box. The flavor is mainly vanilla coated with chocolate, but there are some seasonally flavor as well.
and in this event, you can enjoy tasting PINO in new ways!
When you entered, you can choose "IRO(means color)" or "HIKARI(means light)".
in "IRO" booth, you can make your original PINO💓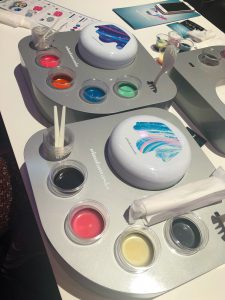 Firstable, you can choose 8 colorful decoration sauce, and can box that you can fill in PINO.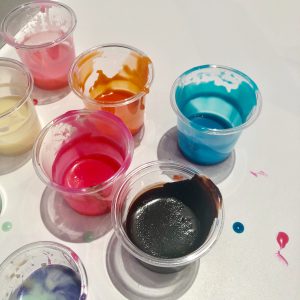 and then, you can mix them to make your original colors. Put PINO into your original colored sauce, and you can have decorated PINO🌈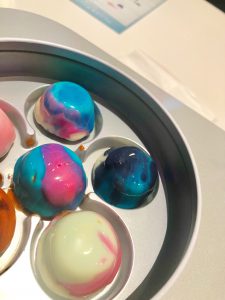 Of course, you can taste PINO after you decorated, and also you can bring can box back to your home🏠
In "HIKARI" booth, you can enjoy three special PINO with installation art directed by TeamLab.
Those three PINO are decorated on spoons. When the light is off in the booth, staff will going to hand them to you.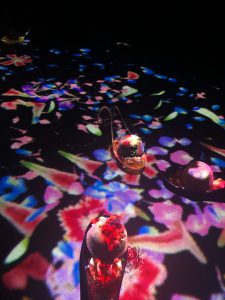 And, you can find some flowers are blooming on PINO!
if you move them, the flower will going to start fall and new ones are going to bloom on where PINO are placed.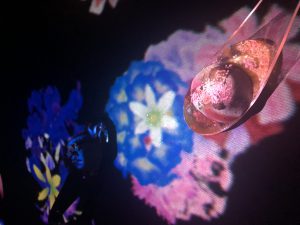 You can enjoy beautiful combinations of PINO and flowers on your table 🌼
And those three PINO tasted so special and yummy too😋
If you're interested, this event will going to end on September 2nd so don't miss it!!