Comiket93 – Winter, 2017 –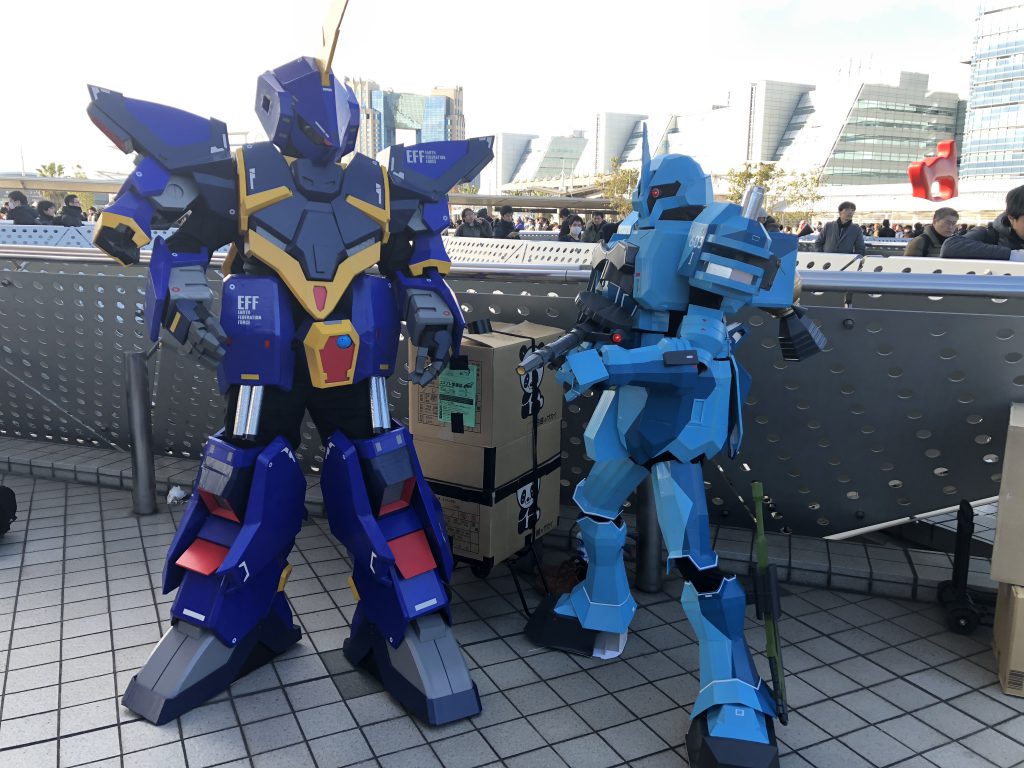 Dec. 29, in the first day of Comiket 93, we visit Comiket 93.
Comiket starts at 10:00am though, everyone knows you should wait loooooong line at the opening. So we arrived around noon.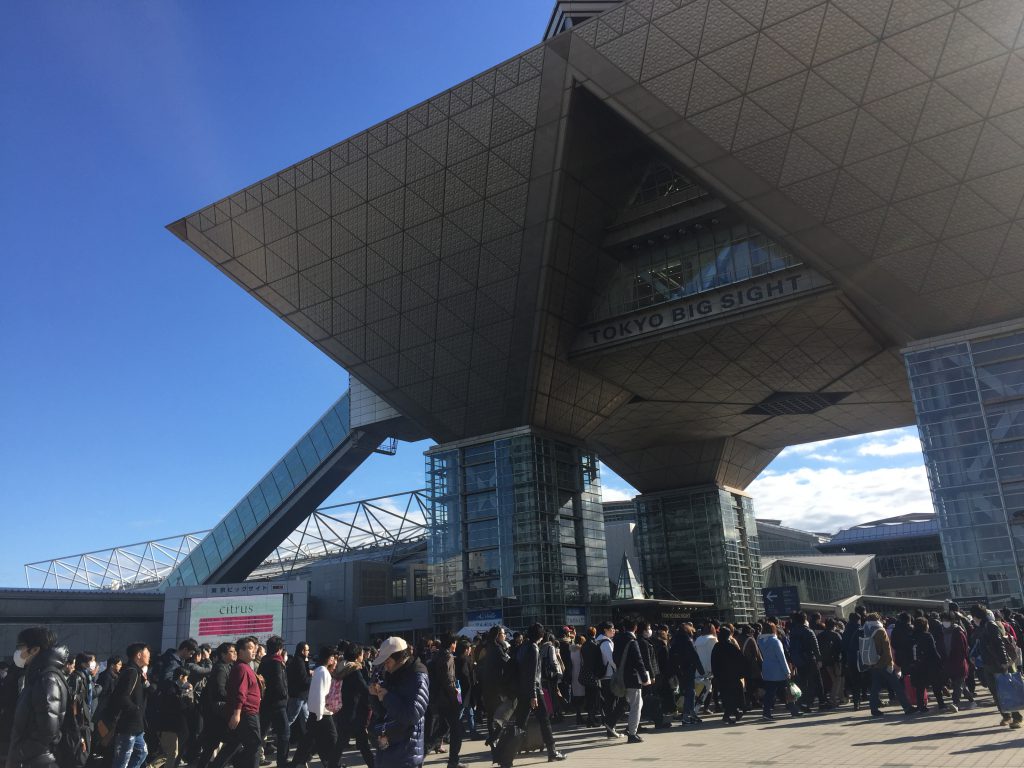 ©Entertainment Marketing, Inc.
OMG! It's still loooooong enough.
However, it's well organized, what you need to do is stay in a line, follow your line.
No entrance fee required just to visit Comiket, with good will, buy a catalog instead.
It costs JPY2,000, price of catalog is different on each Comiket.
Comiket in Tokyo is well organized. To maintain the condition, they should need certain funds. Also catalog is very useful to easily find where to go.
We really appreciate you to buy the catalog.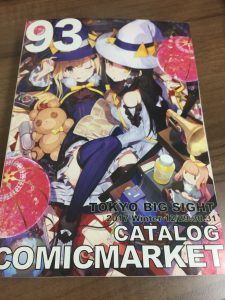 We bought, of course.
Inside is jammed as well. Why not?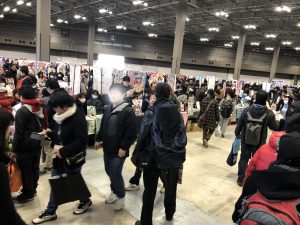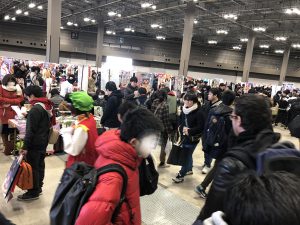 ©Entertainment Marketing Inc.
Yes, it is better. We can walk.
In case you like to take photos with cosplayers, it's outside. Like this;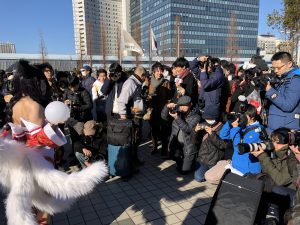 It is windy and cold. Means you can find much cosplayer such as,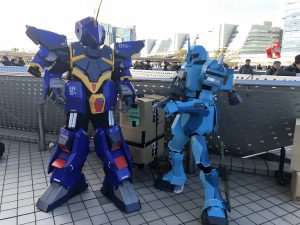 ©Entertainment Marketing, Inc.
More than Comiket in Summer.
You had better asking to take photos of cosplayer, they pose for you.
Take good shots! Cosplayers like them.
What you need to be careful is take photos of general visitors.
Some general visitors also enjoy cosplay, but it doesn't mean you can take photos without their permission!
You should kindly ask them for taking photos and upload photos on SNS.
They may hate being taken photos and spreading those photos in SNS without permission.
You also need to pay attention the following;
Escalators are stopped. Some works but don't walk on escalators.
Some bathrooms are designated for ladis only, even pictgram shows both gentlemen and ladies.
Keep your eyes on your valuables. In Comiket 93, a pickpocket was arrested. It happens.
Nearest station is Kokusai-tenjijo-seimon Station (Yurikamome) or Kokusai-tenjijo Staion (Rinkai Line), both station is really crowded. You should buy your return ticket upon arrival, or takes too much time to get one.
For example, to enter Rinkai Line, Kokusai-tenjijo Station is like this;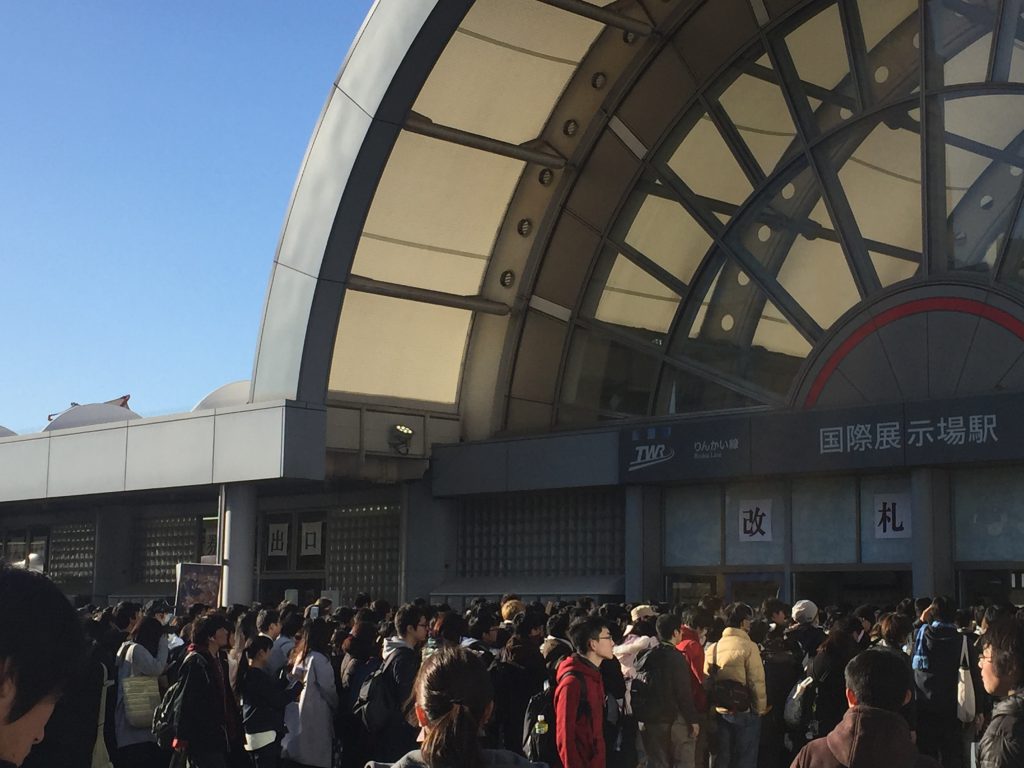 ©Entertainment Marketing, Inc.
Usually, entrance and exit is same though, during Comiket, only one entrance. Yes, looooong line again!
To access, Tokyo Big Sight has website in English. Click here to 'How to Get There' page.
Actually, we quit to get Rinkai Line, take Yurikamome. It is crowded as well forward to Shinbashi, but not forward to Toyosu.
Can you feel something of Comiket in Tokyo?
Join us to enjoy Comiket! Next Comiket will be held in Summer 2018.
Please be informed Comiket may not be held in Tokyo Big Sight in 2019, due to preparation for Tokyo Olympic 2020.
Where to go is not announced yet. Be careful if you planned to be there.