Held MANGA DRAWING Pilot Program on Jan. 4, 2018!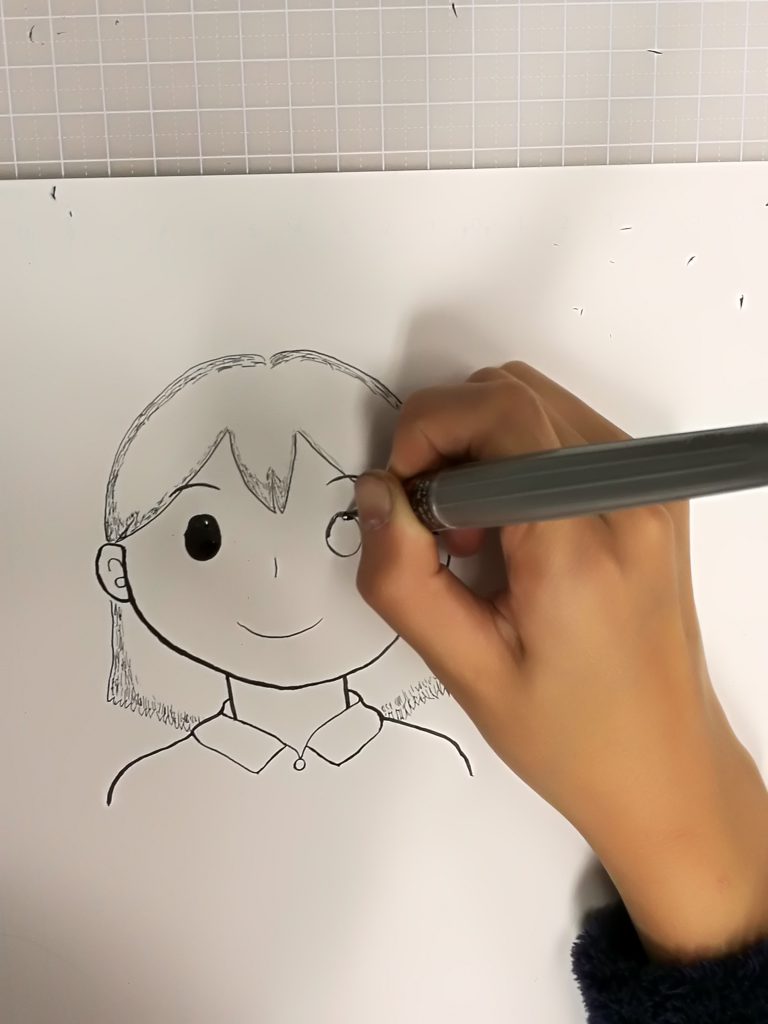 Started at 1:00pm, pop-cul.jp collaborating with Nihon Mangajuku, held the very first experiecne program of 'MANGA Drawing'.
First, 'MANGA Drawing Basic Kit' was handed over to everyone joined program.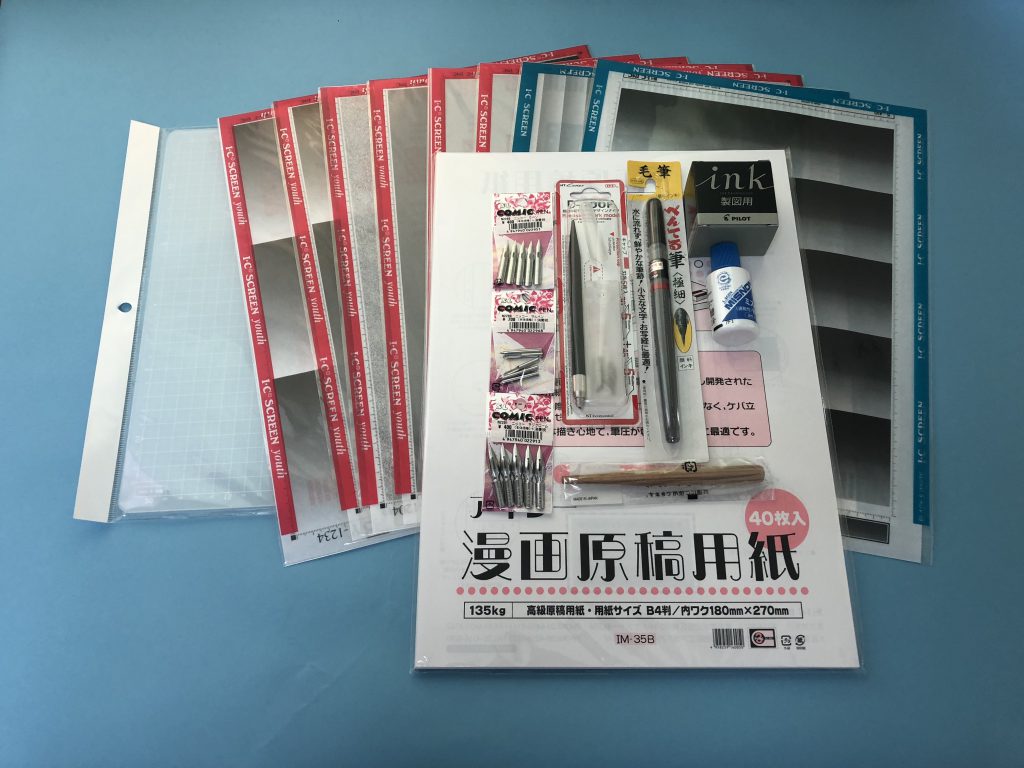 'MANGA Drawing Basic Kit' contains,
MANGA Manuscript Papers – 40 sheets
Penholder (Calligraphy Pen) x 1
Pen Nibs – G x 5, Kabura x 5, Maru x 5
Matt Ink – Black x1
Design Knife x 1
Screentone x 9
Cutting Mat x 1
Miss-non (White) x1
Lecturer at pilot program is,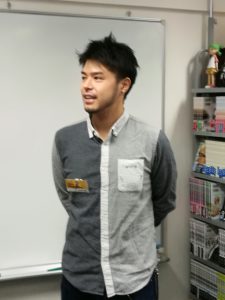 Masahiro Iwasawa,
MANGA Artist of 'Yakyu Shiyoze!' and 'SUB TEN'.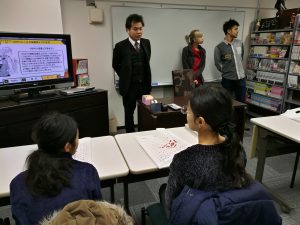 Mr. Shinano, President of Nihon Mangajuku, opened the new 'MANGA Drawing' experience program.
Mom and daughter participated.
Iwasawa Sensei explains how get well balanced in drawing character's face.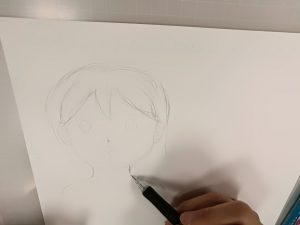 Daughter's Drawing.
Representing good at drawing!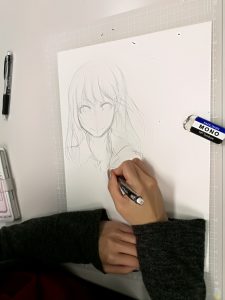 Ms. Koyanagi's Drawing.
Assistant of MANGA Drawing Experience Program.
Representing professional!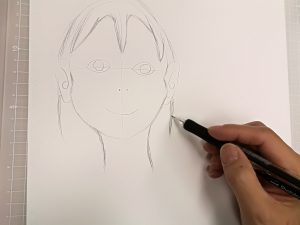 Shachoo! of pop-cul.jp Drawing.
Representing very bad at drawing.
Now, start using Calligrapy Pen!
It's not easy to use for the first time.
We watched video how to prepare Calligraphy Pen.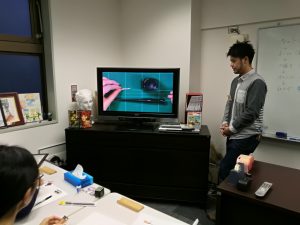 And try drawing lines with G nib. G nib is very flexible, can draw both thin and thick lines.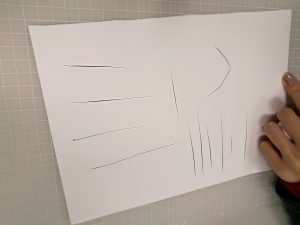 Then, start 'Inking' !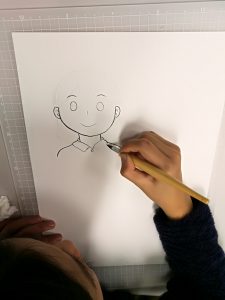 Holy Christ!
She draws lines steadily!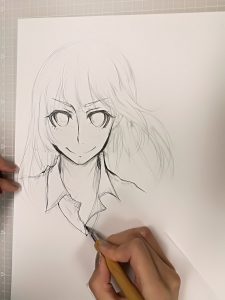 Koyanagi's Inking.
Geeeeeeee, professional!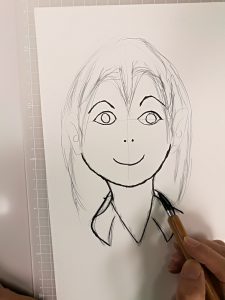 Shachoo!'s Inking.
She needs white, definitely!
After Inking, we try to do 'Beta (Spot Filling)' and 'Screentone'.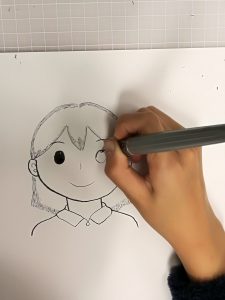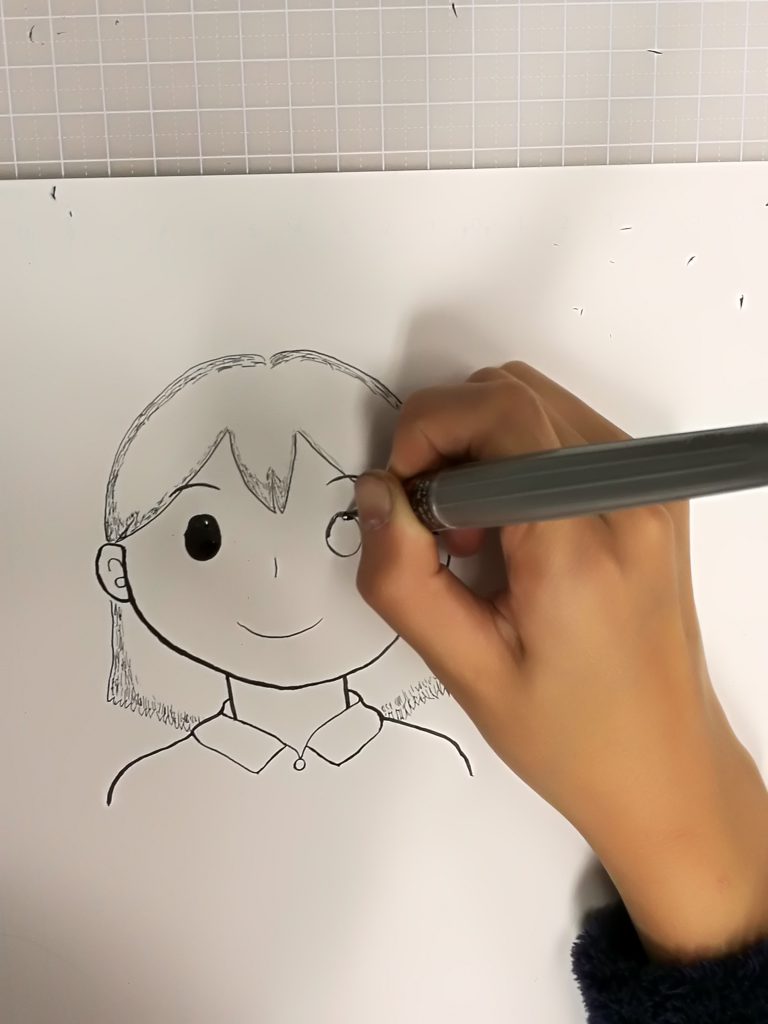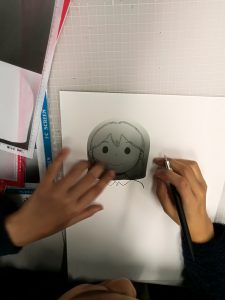 Beta to Screentone.
She is really good!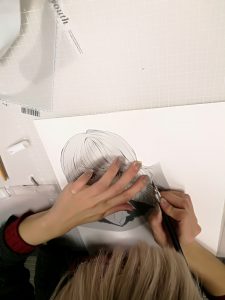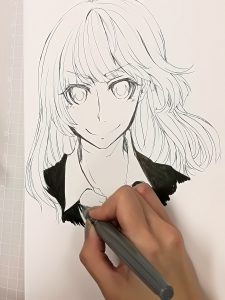 Have no words.
Using Screentone is very sophisticated.
OK, now, how about pop-cul.jp's CEO?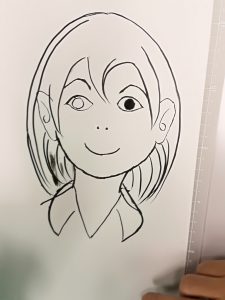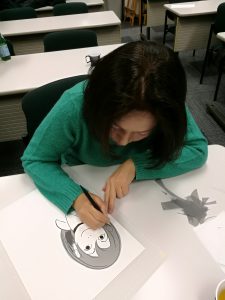 Oooops! She touched wet ink…
Trying to fix with Screentone.
Soooooo serious!
Mom and Daughter's Drawing. Incredible! It's just like Mom and Daughter!!!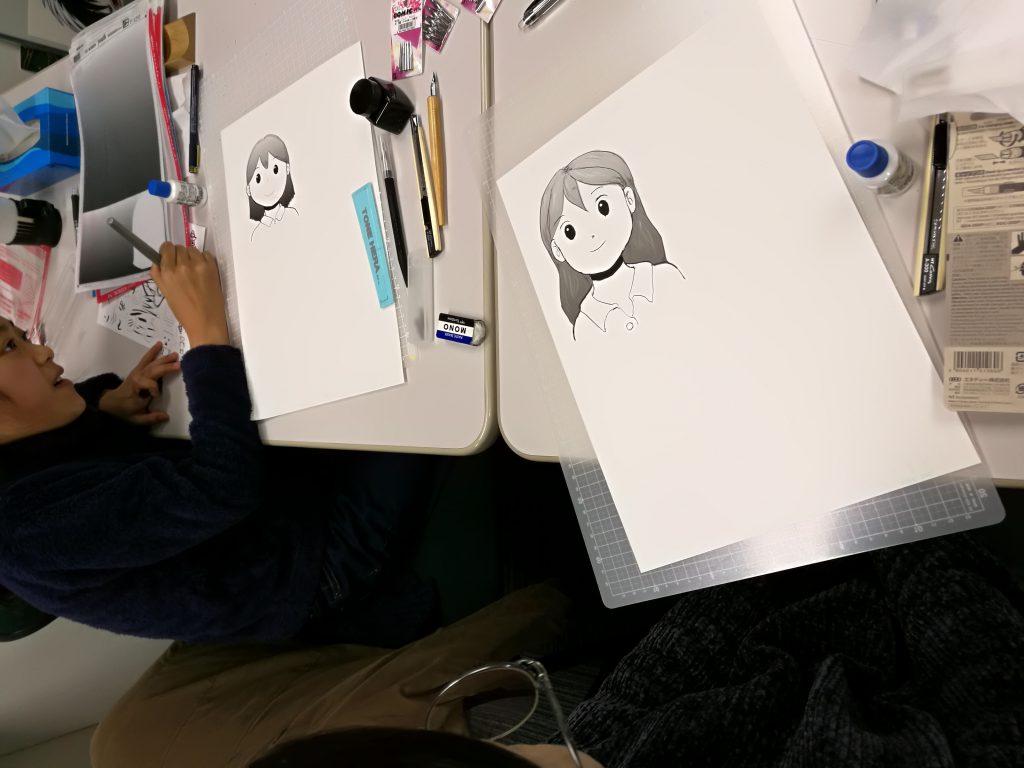 Koyanagi's Work. Yes, it's hand-drawing MANGA!!!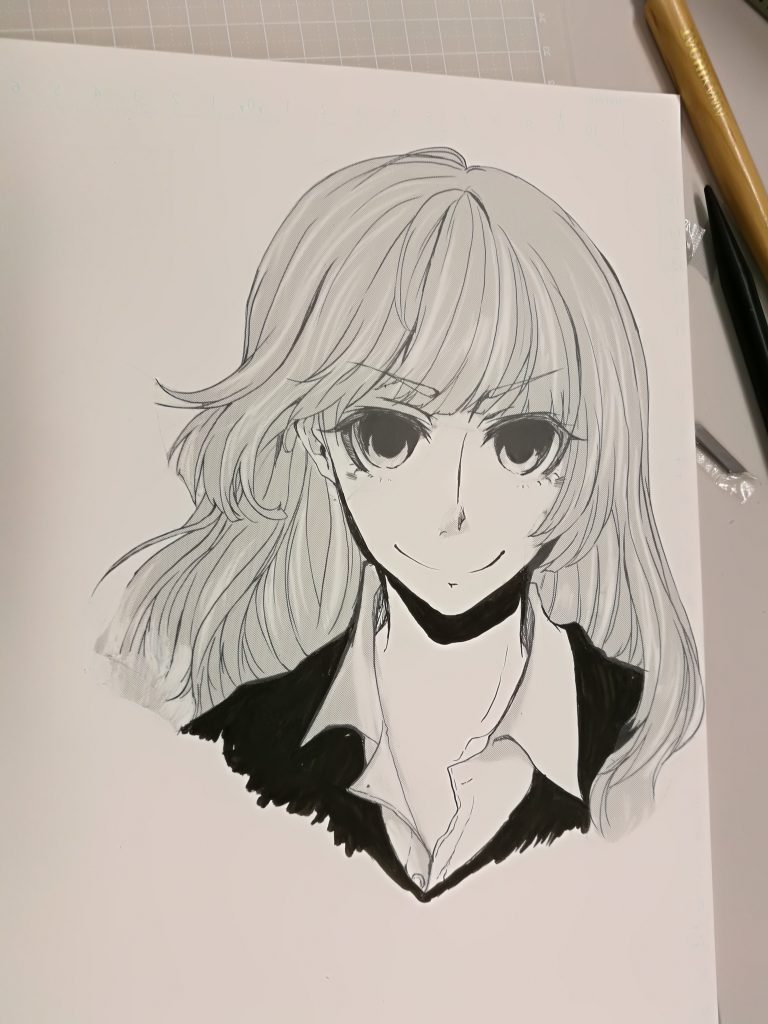 Shachoo!'s Work.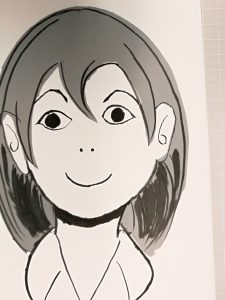 In her childhood, she was judged "You are really bad at drawing". Then she totally quit drawing anything.
However, she did good job!
Iwasawa Sensei said to her "It has some kind of style".
At the end of program, took a group photo with Iwasawa Sensei, Mom and Daughter, Ms. Koyanagi. We framed Mom and Daughter's work, they took it back home!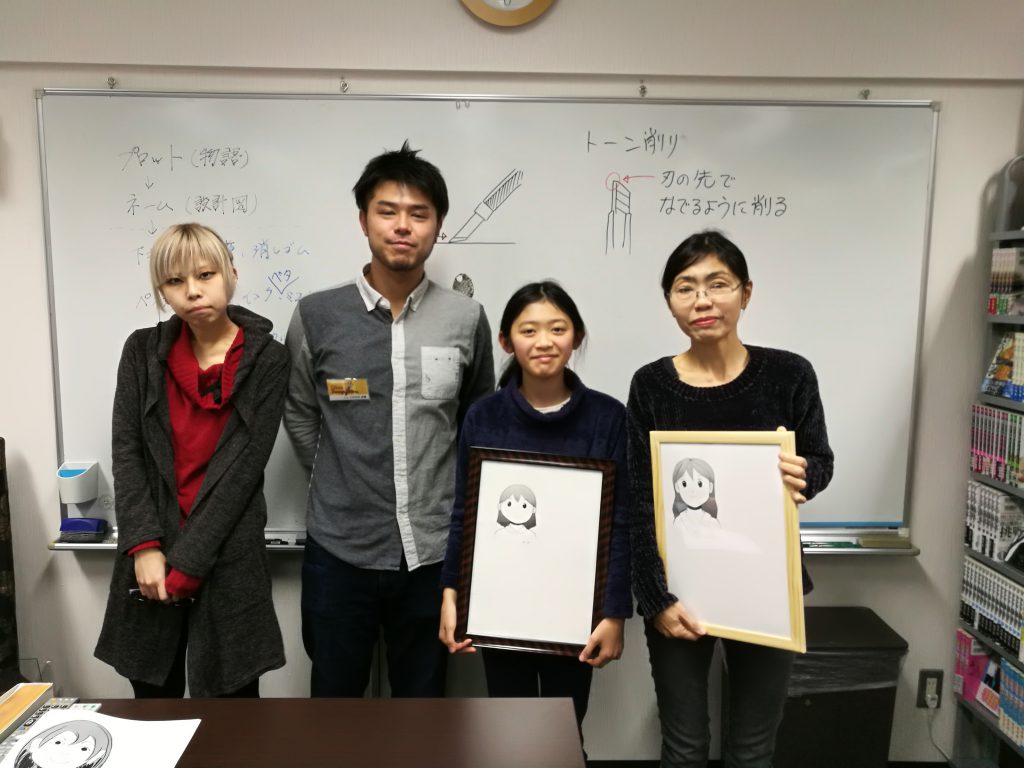 Only one lecturer but 4 different persons left four different style of MANGA Drawing.
Why not you?!
'MANGA Drawing in One Day' program starts in Feburary 19, 2018. Join us!