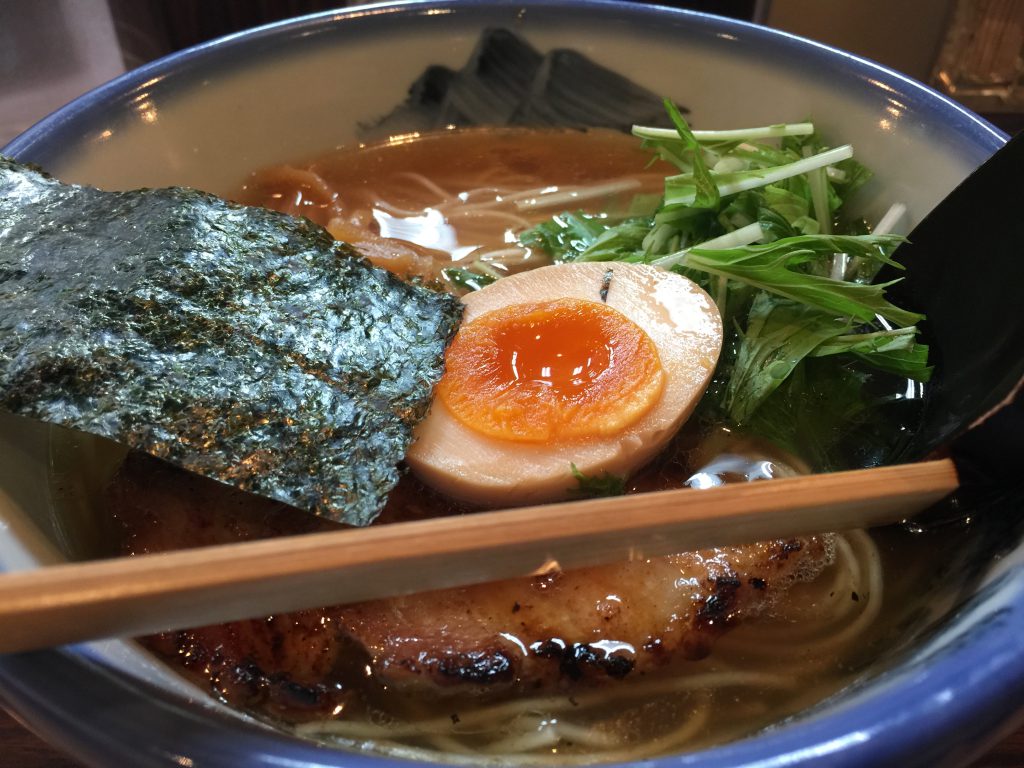 In 2018, Tanrei-kei Ramen is about to be trendy.
We know there's so many 'Tonkotsu Lovers' though, you can find banch of different ramen in Tokyo, why not try?
'AFURI' should be one of the Frontliner of Tanrei-kei ramen.
They have Yuzu Shoyu, Shio, Shoyu, Yuzu Ratanmen(hot & spicy), Seasonal Limited Special Menu, Tsuke-men.
Are you vegan? Don't worry, they have vegan ramen as well!
Anyway, eat Yuzu Shio Ramen!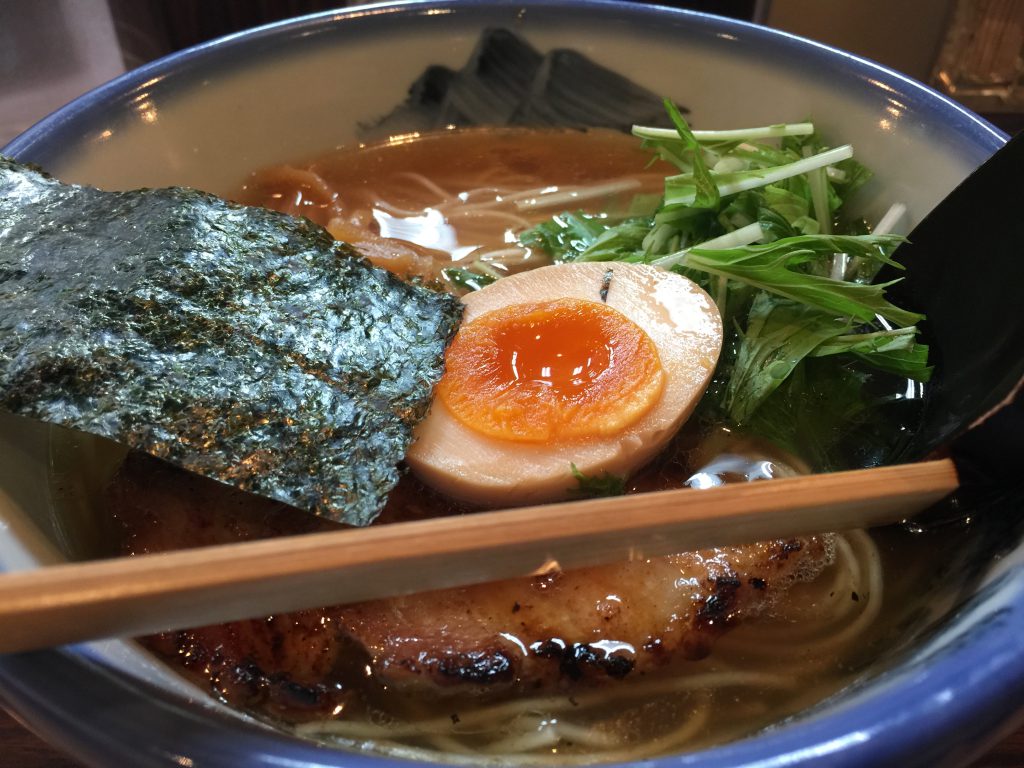 With ramen, You can choose Noodle Type and how much  Chi-yu(Chiken oil);
Noodle Type;
Whole Grain Hoso Men – regular noodle at AFURI
Temomi Men – Wavy type flat noodle.
Konjac Men – Konjac Noodle
Chi-yu (Chicken Oil)
Tanrei – Standard of AFURI
Maroaji – Extra Chi-yu added.
Don't forget Gohan-mono and side dishes.
Aburi Koro Chashu Gohan;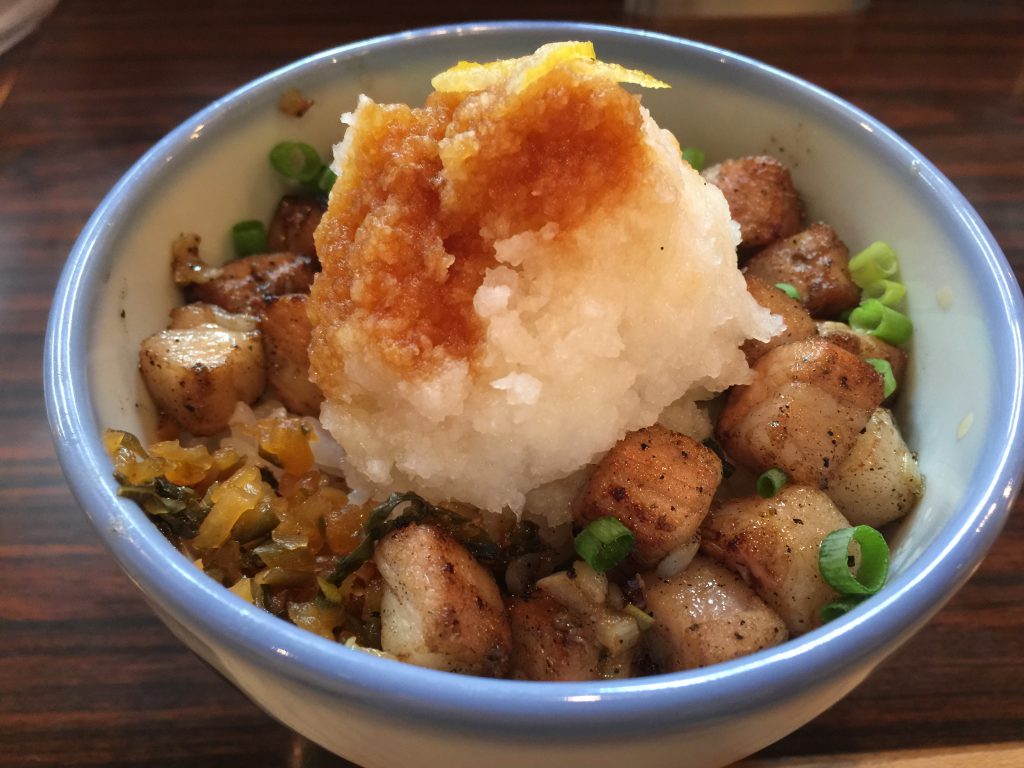 Looks very good, right?
Yammy, Yammy!
Menu and how to order is written both in Japanese and English.
So does their website. You can find here to AFURI website.
We introduce many food we consume in dailylife.
Enjoy the taste of Japan!