Introduction of Harajuku! – Harajuku Streets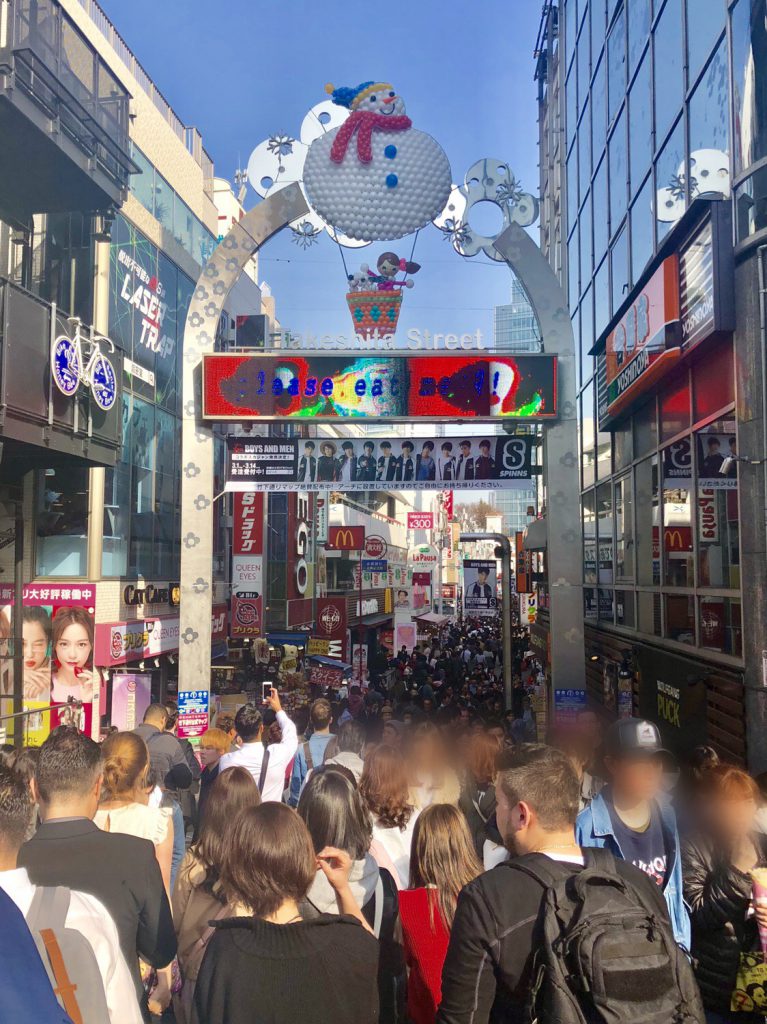 Hi everyone,
I'm Rikarin, 21years old girl doing Harajuku tour guide on pop-cul.jp
And from today I'm going to start writing some blogs about Harajuku!
For today, I want to introducing how the town Harajuku looks like in general with showing how each streets look like.
Harajuku is a town in Tokyo Japan.
We can get to Harajuku with JR Yamanote-Line "Harajuku" station, and Tokyo Metro Chiyoda-Line / Fukutoshin-Line "Meiji-Jingu-Mae" station.
Harajuku is near from Shibuya and Omote-Sando so we can walk from there too.
Harajuku is mainly a town for shopping. There are bunch of shops for shopping, sweets, crapes etc. Many people come harajuku to get some trendy stuff, and medias are checking Harajuku as a trend-making town.
The most famous street is TAKESHITA STREETS.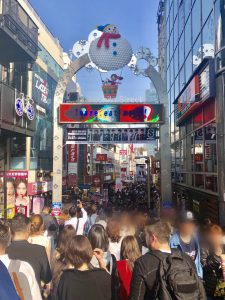 This street is always on the guide map for Harajuku tourism. So many people are walking through there and the street is so narrow so especially on the weekend or holiday, street become so crowded and even can't walk! Haha
So many crape shops, and also Harajuku representative shops too. To see Harajuku as tourism, here's where you should go first!
And Harajuku is also a town for fashion as well. Harajuku has its own mood for fashion which is mainly called "Harajuku-Kei" or "Aomoji-Kei" which became famous among the world with style of Kyary Pamyu Pamyu. The word "Kawaii" (means cute in Japanese) was from Harajuku as well, so people sometimes describe Harajuku culture as Kawaii culture.
But Harajuku is not only about Kawaii culture. So many fashionable, unconventional, unique, beautiful, and interesting fashioned people are hanging out in Harajuku.  Harajuku-minded fashion are sometimes non-mainstream and crazy (in good meaning) , but the point is, people are just wearing what they want and enjoying their own fashion. With those uniqueness, many people start to have interests for Harajuku, and sometimes those fashions are spotted on the media. Also many tourists starts to looking for those Harajuku-styled people and stuff.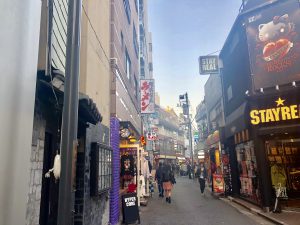 TONCHAN street – so many core harajuku shops in this street!
CAT street – this street looks cute a little because the buildings are short haha. You can walk to Shibuya with this street!
These two streets are mainly categorized into URA-HARA (means back sided-Hajuku, compared with Takeshita street as front-sided Harajuku)
We can see more deep and real Harajuku people's life in URA-HARA. Also there are smaller but interesting and really Harajuku-minded shops there too! If you have time and want to see more about Harajuku, you may hang around in this area.
Also, there are some big shopping mall as well. Which is: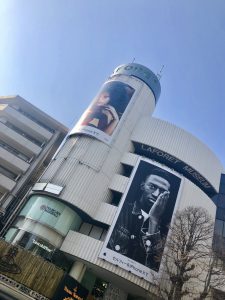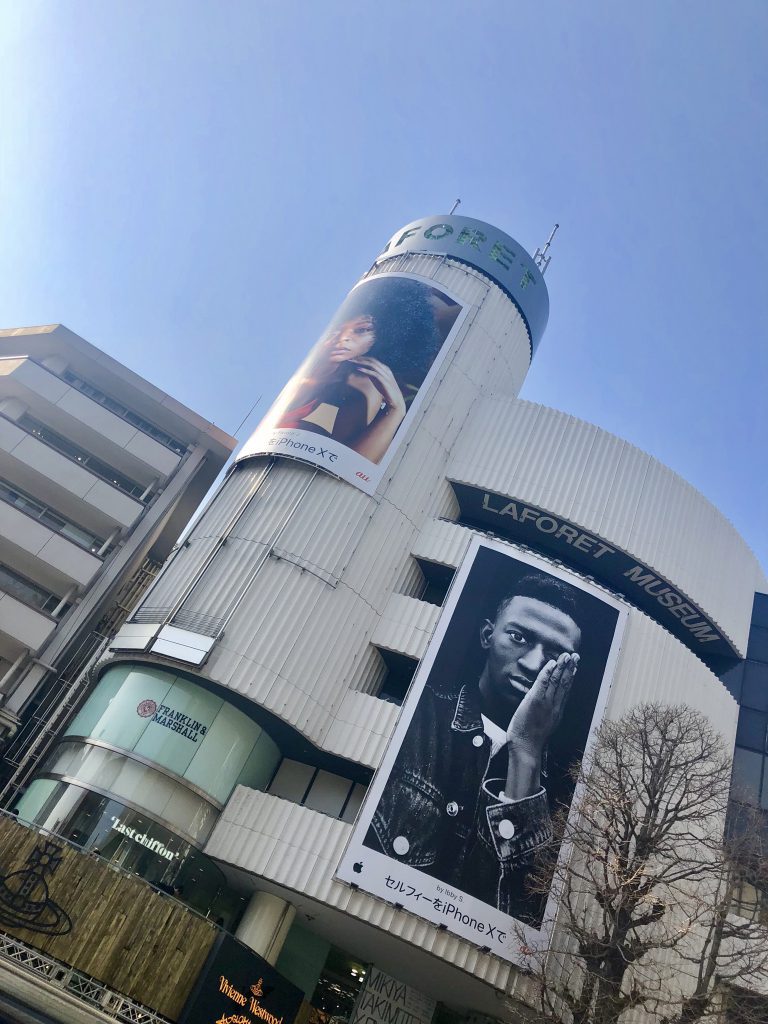 LAFORET HARAJUKU – you can find Lolita or Gothic Lolita styled shop easily in here.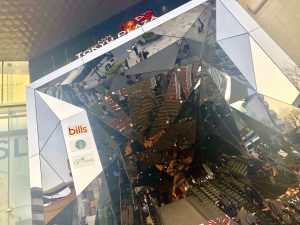 TOKYU PLAZA HARAJUKU – mirror designed entrance is good for photos too!
These two may be easier for foreigner to shopping! Bacause there are air conditioner ed and have bathroom (Harajuku street is always so hot in summer and so cold in winter, and also there are not so many bathroom too), and you can see so many shops at once.
Now, Harajuku became the only town which have their own mood. With the word "Cool Japan", and with 2020 Tokyo Olympic, so many people are coming to see Harajuku. We're now so interested  and looking forward to see all you guys in Harajuku! And, I hope our Harajuku Tour Guide will help you to see more real and deep Harajuku.
So, see you on next blog and We're looking forward to see you guys on Harajuku Tour!