Cafe Blog – RAINBOW PUNCAKE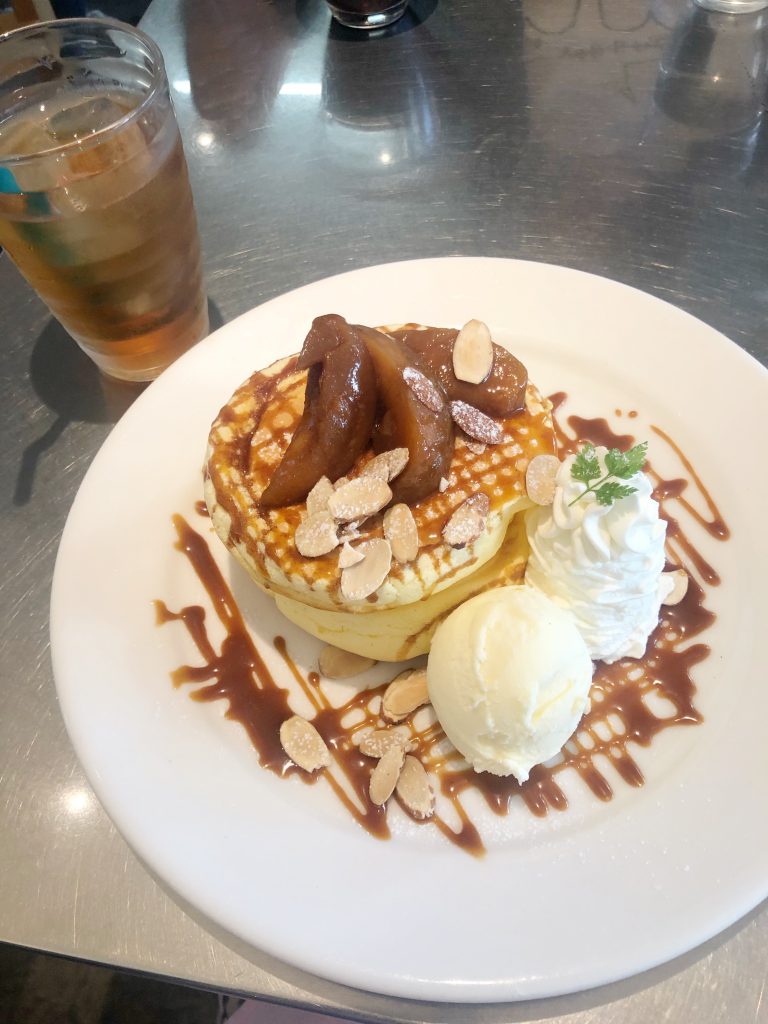 Hi!
Here's blog by Rikarin, a tour guide of Harajuku Tour🌼
Today I'm going to introduce you a puncake shop in Harajuku!
🥞 RAINBOW PUNCAKE 🥞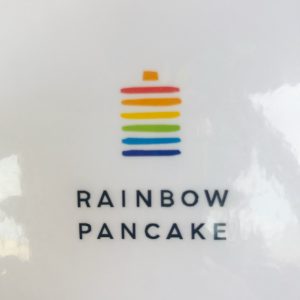 Address: 2F, 4-28-4, Jingumae, Shibuya-ku, Tokyo, 150-0001, Japan
Opening hours: 10:00-18:00 (last order: Food17:00, drink17:30)
reservation: only 10:00- available
closing day: Tuesday
TEL: 0364340466
Website: http://www.rainbowpancake.net
RAINBOW PUNCAKE is a famous puncake shop located in cat street area.
it's a bit hard to find the entrance but I think you can see rainbow colors and long lines waiting to get in when you're nearby🙆‍♀️
yes this shop is sometimes on TV shows, so we should always wait in lines to get in.
and here's menu.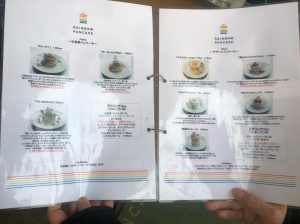 They have puncakes for sweets, and also meals as well.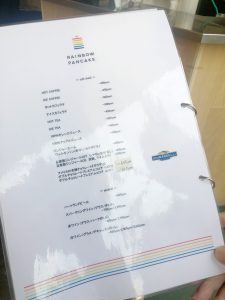 drink menu
today we ordered from sweets puncake,
Baked apple with cinnamon (vanilla ice cream topping)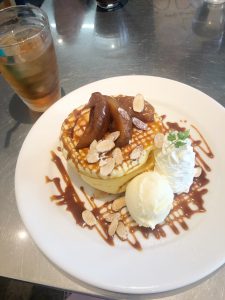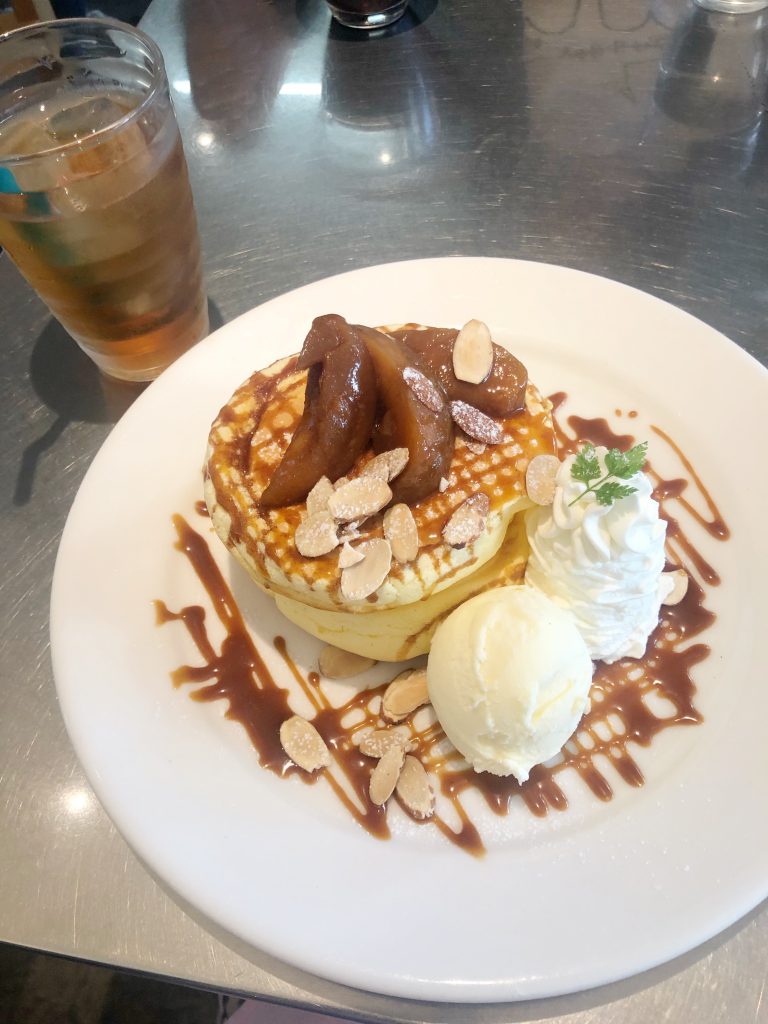 and, rare chocolate with orange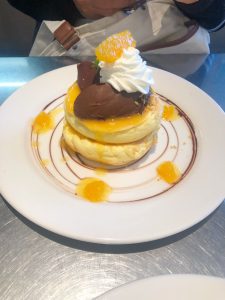 puncakes are so soft and sweeeet😋
Baked apple one tastes sweet with cinnamon but baked apple makes it not too much.
For rare chocolate one, chocolate is really strong, deep taste so it should be perfect for chocolate lovers❣️
And I love how they looks photogenic too📸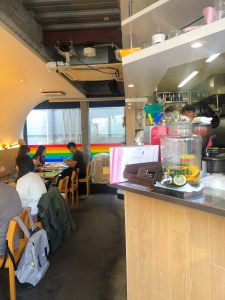 If you are thinking to try some puncake in Harajuku, here's one reccomendation for you💜
See you on next blog!