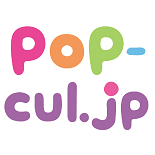 Welcome to po-cul.jp!
Thank you for visiting pop-cul.jp, website to offer you 'Pop Culture Experience Program' in Japan.
What's 'Pop Culture'?
According to Cambridge Dictionary, Pop Culture is "music, TV, cinema, books, etc. that are popular and enjoyed by ordinary people, rather than experts or very educated people". Oxford Dictionary Pop Culture meaning Yes! Ordinary people, just like you and us! It means Pop Culture Experience Program pop-cul.jp offers are that you can experience you can enjoy daily life in Japan.
Program includes;
Shop and Walk with a Harajuku Fashion Instagramer

Manga Drawing

Cosplay

Be a Ninja or Samurai

Create Your Original Ramen
and so on.
For sure, they are not traditional culture in Japan though, with no doubt it is part of life in Japan.
OK. Now you think they are for certain people who are curious. Definitely no! Anybody can try! Just have fun!
Pop-cul.jp simply wants you to have more fun casually while you are in Japan.
You may not find exactly what you want to do in Japan yet.
Not to worry. Pop-cul.jp is preparing more experience programs to come.
In case you have any exclusive plan to do, contact us!
Pop-cul.jp can prepare tailor-made experience program for you.