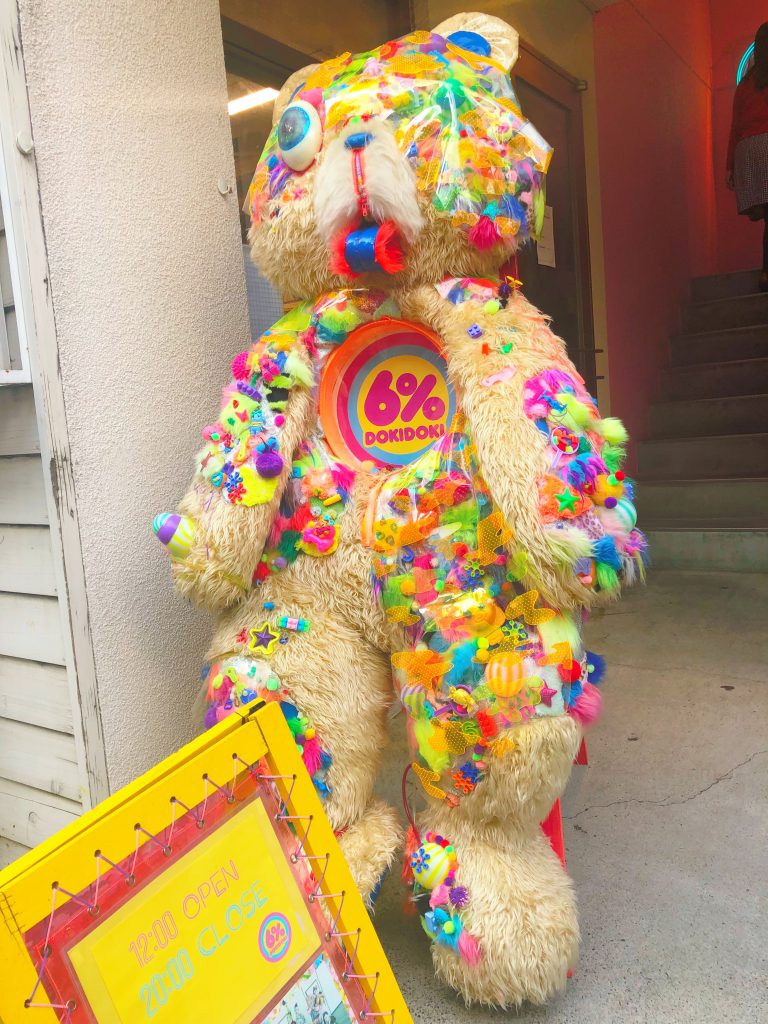 Hi!
Here's blog of Harajuku life, by Rikarin (a guide of Harajuku Tour)!
Today I want to introduce you a shop in Harajuku.
☆ 6%dokidoki ☆
Access:
2F,TX101bldg. 4-28-16, Jinguumae, Shibuya-ku, Tokyo,Japan
7min from JR Harajuku station,
3min from Tokyo Metro Meiji-Jingu station
Opening hours:
Mainly opened everyday 12:00-20:00
But some Tuesday, shop closed and some Thursday opening hours chenged to 15:00-20:00.
it is changing irregularly so check shop's SNS for the exact information.
TEL: 03-3479-6116
Email:  info@dokidoki6.com
Website: http://dokidoki6.com
Webshop(shipping worldwide): https://otakumode.com/shop/brand/6dokidoki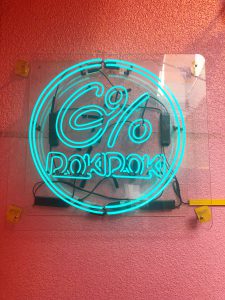 This shop is produced by Sebastian Masuda, who did art direction for Kyary Pamyu Pamyu.
This shop first opened in Harajuku on 1995 and the concept is "Sensational KAWAII".
(Kawaii means cute in Japanese but actually it contains so many meaning, like good, cool, beautiful, etc. And this "Kawaii" now become international word and used all over the world.)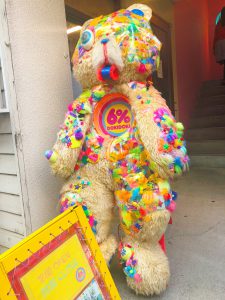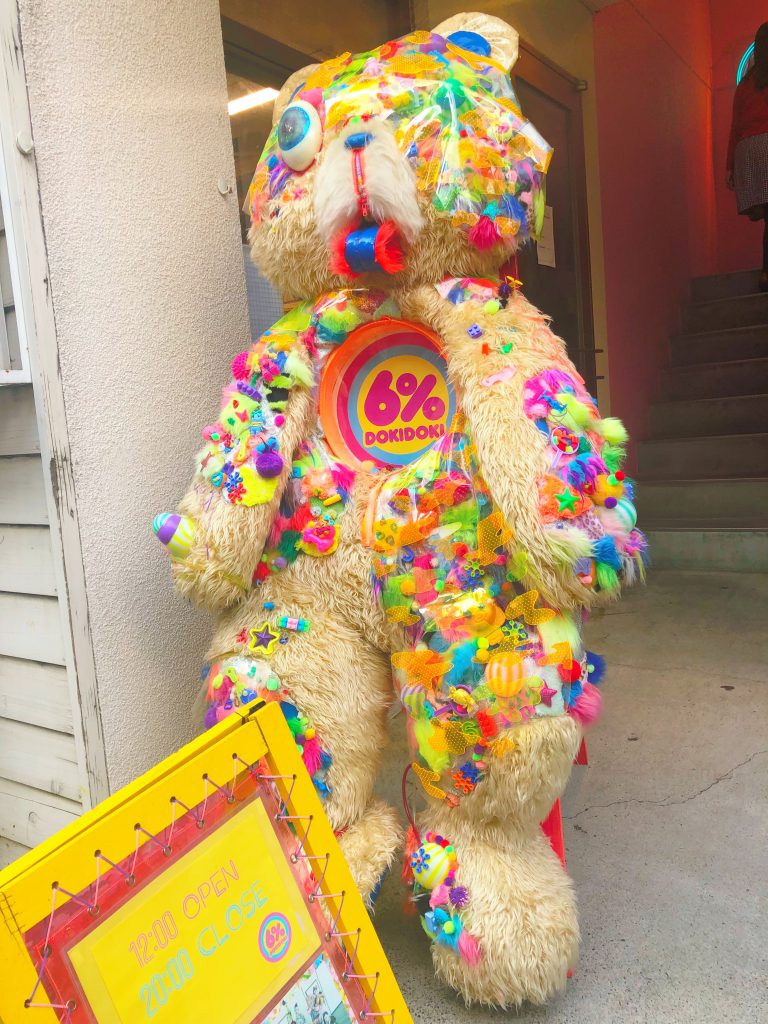 The shop is located in Ura-Harajuku. In the entrance, there are a colorful bear shop sign.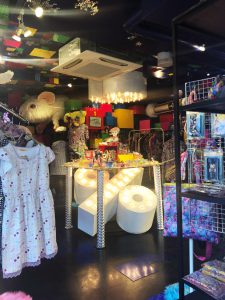 I start to come here when I was junior high
and for the first time, I was so shocked with its interior. And I think most people will do if they see them!
and can you find "6" and "%" neon sign?
This interior was remade few years ago. there are some big mouse in the corner haha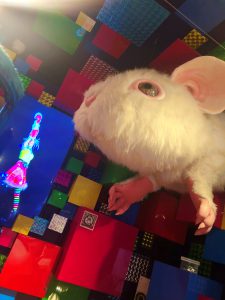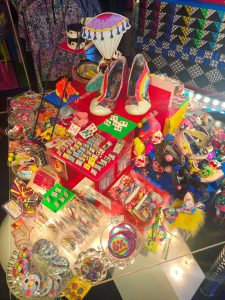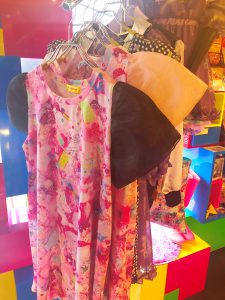 It have their original items produced by Sebasitian Masuda,
and also some selected items too.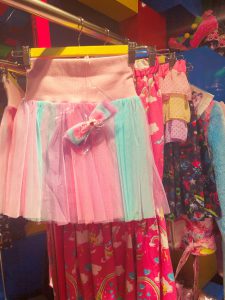 6%DOKIDOKI Drapey Panier Skirt w/ Ribbon Clip & Brooch (¥14,000+tax)
With clothes, this dreamy skirt is popular,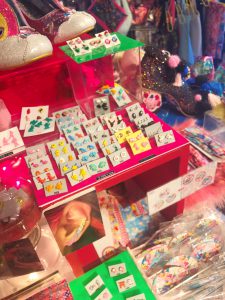 miz pierce (¥500+tax~)
and with accessories, miz pierce is good for mini souvenir!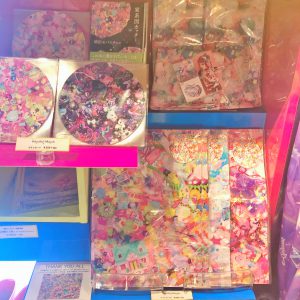 Colorfull Rebellion clear folder (¥580+tax)
Colorfull Rebellion post card (¥350+tax)
There are some stationaries too! Here's clear folder and post cards. I think this may be really good for souvenir too.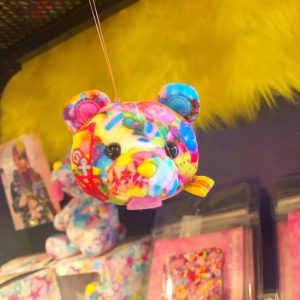 TAT(Time After Time) bear is iconic products from Sebastian Masuda Art.
(He sometimes do world tour for his artwork, and there are some project called Time After Time Capsule project. Check his websites for the information!)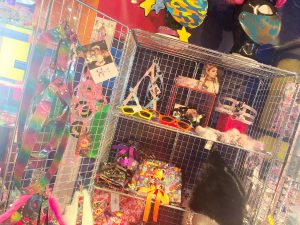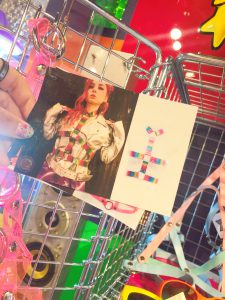 Also you can find shoes brand "irregular choice" and accessory brand "Devilish" in here too!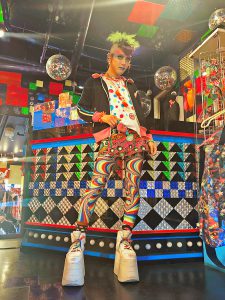 Shop staff is called "SHOP GIRL/BOY" and they are icon of the shop.
They are always so fashionable and so KAWAII, so I love them so much!
He is SHOP BOY KANATA. He always have so detailed makeup and hair:-)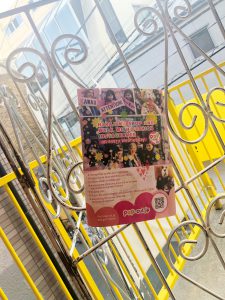 You can find our program's flyer in the entrance of the shop. Feel free to take them!
This shop is only in Harajuku, and it have history in Harajuku too,
so if you want to see "Only in Harajuku", I think it's good to visit here.
For me when I was junior high, it was kind of dream to go this shop and SHOP GIRL/BOY was really iconic for me. I love its happy rebellion mind the craziness it have!
6%dokidoki is really core Harajuku minded shop, so I really recommend you to visit there if you're in Harajuku!
We now have booking for May!
were waiting to see you in Harajuku:-)