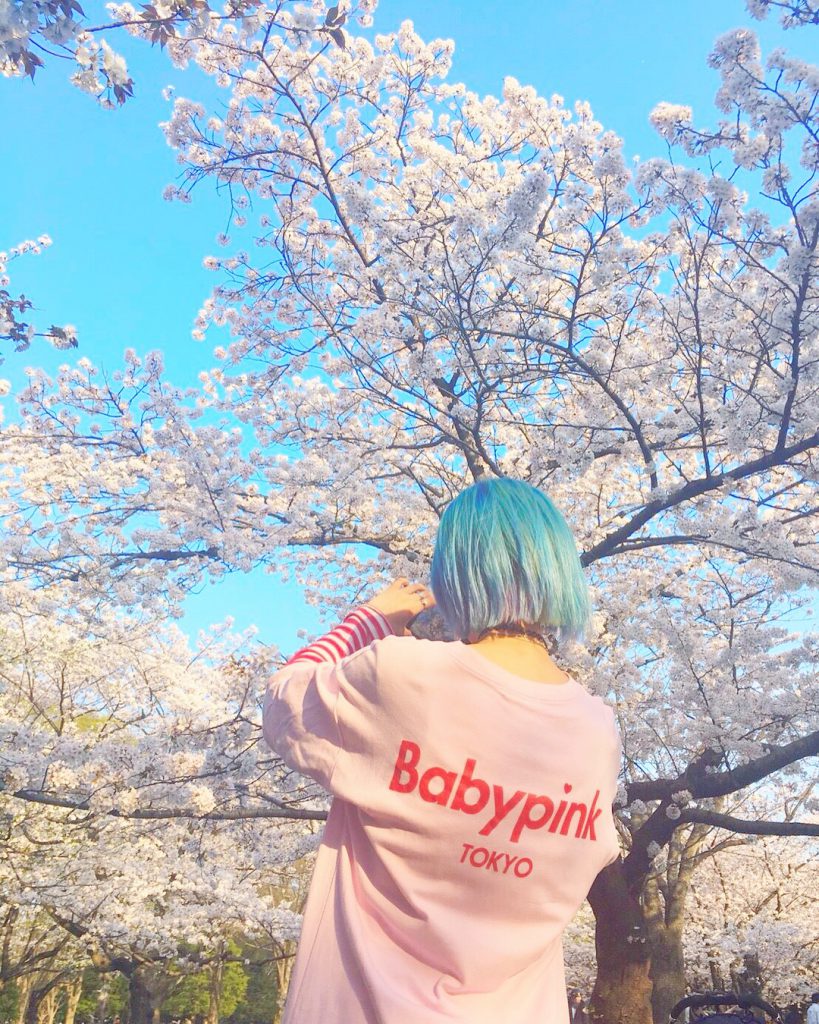 Hi!
I'm Rikarin, a tour guide for Harajuku Tour on Pop-cul.jp!
Today I'm going to review Sakura season for 2018!
In Japan, Sakura (cherry-blossoms) are bringing us mood of Spring.
In Tokyo, Sakura are full bloom around 3rd week of March until the end of March.
On that time, so many tourists come visit Tokyo to see those beautiful Sakura.
And also, Japanese people always do some event called "Hanami" (花見, means watching flowers)! We go out to see Sakura with our family or friends, with eating yummy meals, drinking, and chatting. I think image of Hanami is near to picnic.
In Tokyo, I've been to those Hanami spot before:
Shinjyuju-Gyoen (新宿御苑)
– the most popular Hanami spot. There are so many types of Sakura here and they have different time for full-bloom so we can enjoy Sakura longer.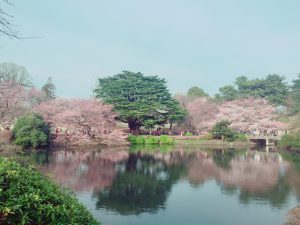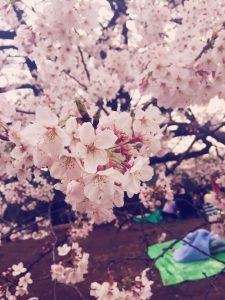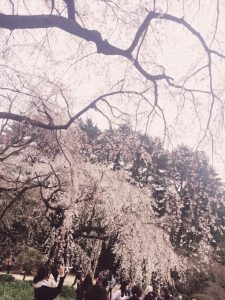 Rokugien (六義園)
We can see light up for Sakura on night time. Hanami on night time is called "Yozakura (夜桜)"
Chidorigafuji (千鳥ヶ淵)
I've never been to here but my friend taught me here. Haha
There are river in the middle, and we can enjoy Sakura on daytime and nighttime.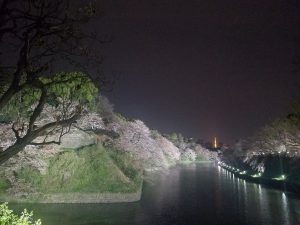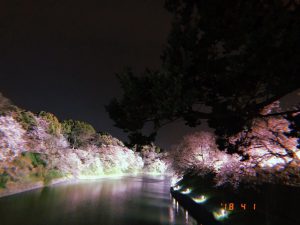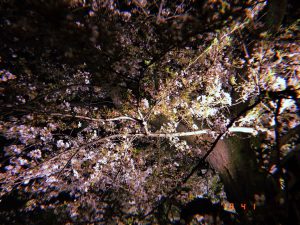 Meguro river (目黒川)
I don't have photos for this place…
We can enjoy walk-through style Hanami in here.
and , I've visited Yoyogi-park (代々木公園) for this year!!
Yoyogi park is next to Harajuku, so we could visit here in Harajuku tour while Hanami season!
There were so many people enjoying Hanami with their friends, boyfriend/girlfriend, family, co-workers etc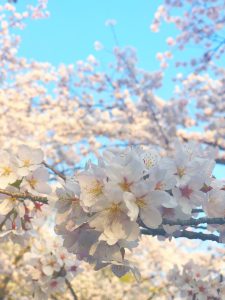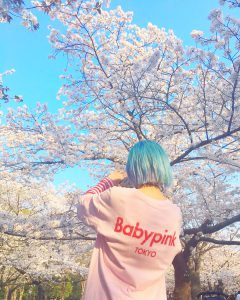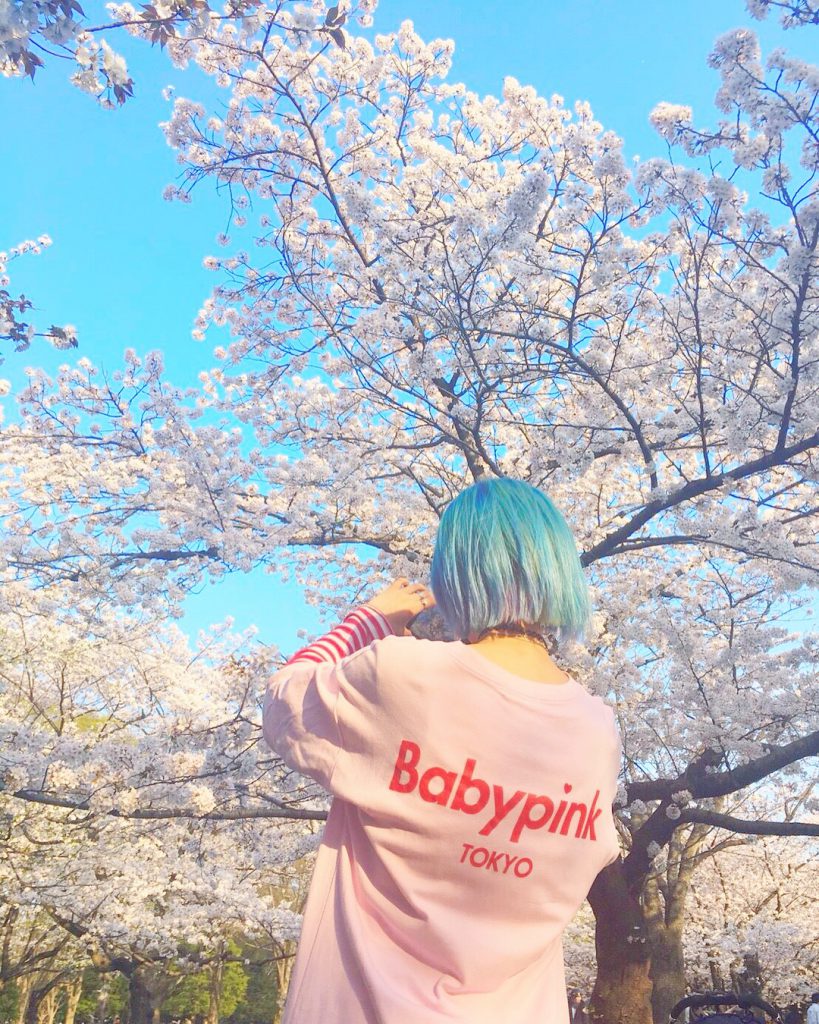 For this day I wore pink one-piece and it looks great contrast with my hair!
which is same as Sakura's pink with blue sky.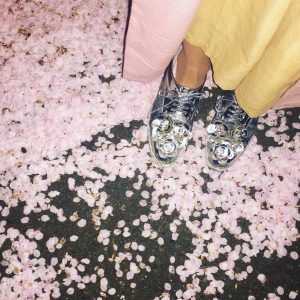 Also, we can enjoy Some pink-carpet when it falls down too.
even if you don't have time to go those Hanami spot, I think you can see so many Sakura trees everywhere in Tokyo!
Sakura season for 2018 have ended but if you are interested, come and visit Tokyo on these season next year !
( full-bloom time will be depends on the weather so it would be better to check information for each year. )
Also, we just made booking page for May for Harajuku Tour so if you're in Tokyo, feel free to join!
See you on next blog:-)
Rikarin